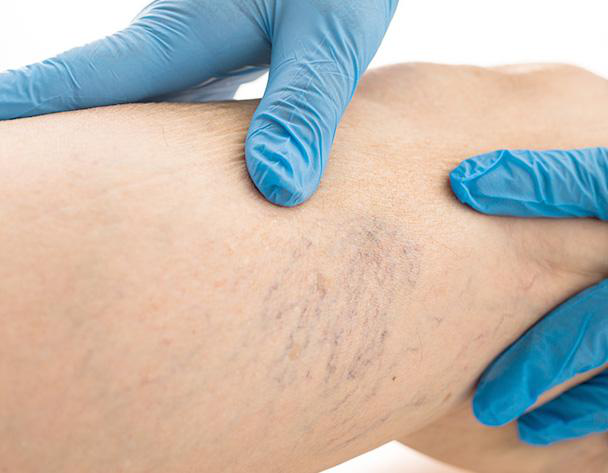 Dr. Wilsher performs vein surgeries at the Metro Vein Centers in the Dearborn, Michigan branch. She is a member of the American College of Phlebology, the American Medical Association, and the American Osteopathic Association. She loves improving her patients' quality of life.
She earned both a Bachelor of Science in biochemistry and a Bachelor of Arts in philosophy at the University of Michigan. She then earned a Master of Arts in Philosophy at Michigan State University. She received her Doctor of Osteopathic Medicine at Des Moines University and finished her family medicine residency at Garden City Hospital.
Metro Vein Centers – Dearborn, MI
The Dearborn, Michigan surgical facility is one MVC branch of many that exist in Michigan, Texas, Pennsylvania, New Jersey, and New York.
Doctors at these centers have performed thousands of in-office procedures with a 99% success rate. All MVC doctors are members of the prestigious society in the American College of Phlebology and are recognized by the American Medical Association as experts in venous surgery who use cutting-edge surgical procedures.
MVC doctors use radiofrequency ablation (RFA) and endovenous laser ablation (EVLA) to cauterize varicose veins while leaving no scars. They use ultrasound-guided sclerotherapy to collapse spider veins and small varicose veins.
What are the Symptoms of Varicose Veins?
Some symptoms of varicose veins are painless, but they can be seen. They are currently just cosmetic problems. These unsightly symptoms of an underlying problem include:
Bulging veins
Veins that appear to be twisted
Purple or blue veins
Related to varicose veins, spider veins form just under the skin's surface. They form either on the face or on the legs. They are either blue or red in color.
Painful or bothersome symptoms of varicose veins include the following:
An increase in pain after standing or sitting for a long period of time
Muscle cramps
Burning
Swelling
Throbbing
Itching around some veins
On rare occasions, people experience a blood clot, ulcer, or bleeding complication the requires a quick visit to a vein doctor.
Blood clot – This is a painful problem that will prompt an immediate trip to a surgeon. When a clot blocks the blood flow, the blood causes the leg to swell.
Ulcer – This complication occurs close to the ankles, close to the veins. You can suspect you have an ulcer in the making when you see a discolored spot.
Bleeding – Blood vessels and spider veins can burst.
What Can You Do?
Age may have caught up with you, causing your veins to allow the backflow of some of your blood. You may be a woman whose veins were adversely affected by hormones or hormone therapy. Pregnancy may have permanently changed your veins. You may have a family history that includes problems with veins.
Your vein problems may have presented themselves through no fault of your own. But there are things you can do. Getting the blood flowing through exercise, losing weight, shifting position from sitting to standing or standing to sitting, avoiding tight clothing, elevating your legs, and eating Rutin can help you stop the progression of your venous problems and feel better.
Small problems can grow into bigger problems. Get a screening by a professional if you suspect that you are developing problems with your veins. Addressing blood flow problems will prevent painful problems later in life.
Let a surgeon solve any vein-related cosmetic problems, such as ones caused by spider veins on the face. It will increase your self-confidence.