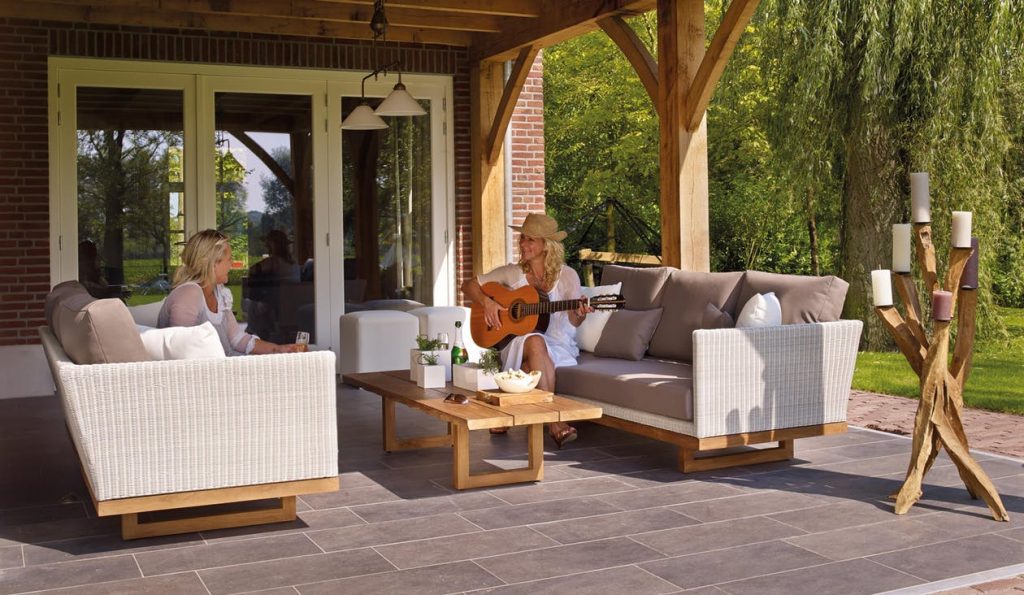 While a home might be where the heart is, sometimes being stuck indoors looking at the same four walls can become claustrophobic and dull. In these moments, being able to get out into nature and enjoy the fresh air is exactly what you need, and nowadays you don't even need to give up your home comforts to enjoy being outdoors. Outdoor living spaces are becoming more and more popular, and despite what you may think, creating your own comfortable living space in your back garden doesn't have to involve complicated and expensive design work. Here are some tips on how you can easily create a functional and beautiful outdoor living space.
Choose an aesthetic
The first step in creating your outdoor living space is to come up with a design idea. You should base your design around how you intend to use the space. Do you want a minimalist garden, with less shrubbery and more open spaces? Or would you prefer a wilder, more natural habitat, from which you can observe nature? These are the sort of important questions you need to ask yourself to determine your aesthetic. Consider the types of plants and flowers you would like in your garden, and how much time you intend to spend outdoors.
Create living areas
In many ways, creating an outdoor living area requires the same thought and structure of creating a home, and that includes creating separate sections, or 'living areas' of the garden. You can then use different zones for different purposes, such as having a patio area close to the house for barbeques and family meals and having a small decked area further into the garden for quiet contemplation or reading. Each living area will create focal points within the garden, and this will also improve the overall aesthetic, as well as create more organization. Between each living area, create clear pathways which are differentiated from areas of the garden you don't want people to walk on, such as by using paving slabs or gravel to create walkways.
Choosing furnishings
In the same way that you would furnish your house, your outdoor furnishings should be chosen based on functionality and style. Outdoor furniture needs to be durable, yet comfortable, and it is best to provide a range of different seating options, to make your garden space more accessible. There is a range of furnishing options available from specialist stores such as Sorara Outdoor Living, from hammocks to umbrellas and gazebos.
Create light and warmth
One of the most important finishing touches to an outdoor living space is to make the area cozy and inviting. The most effective way to do that is through the addition of
heat and light sources. You can buy outdoor lamps which will make the space more inviting at night, or alternatively, you could use string lights for a more romantic and theatrical atmosphere. An outdoor fire can serve a dual purpose as a heating and cooking tool. If you are worried about an open flame, outdoor wood burners can be great for generating heat with minimal risk, or heat lamps can be used to warm the space as well as a method of providing light.
These are just a few ideas that you can use to create your perfect outdoor living space, but there are many different ways you can go about it. Play around with your designs until you come up with a space which is right for you.