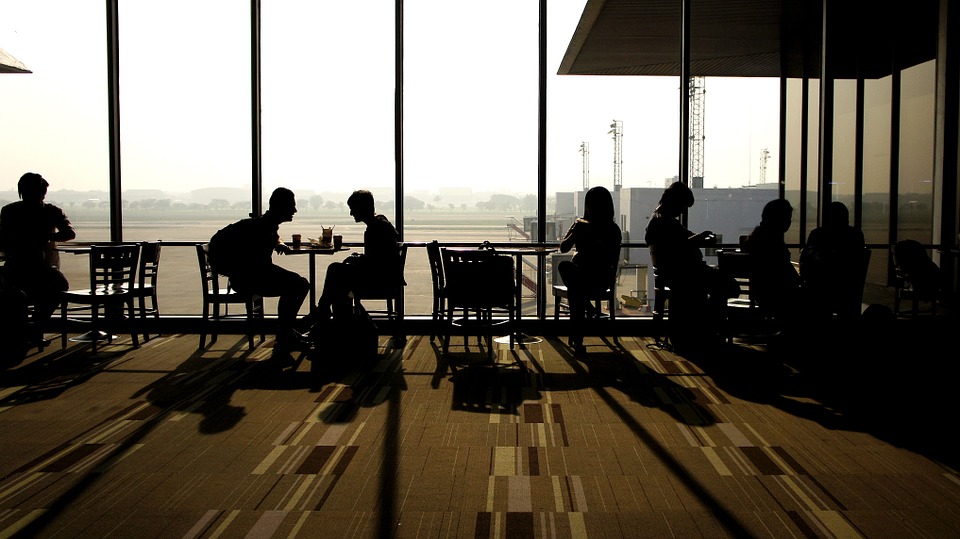 Feel like the realm of snow is calling you? Do the thought of pancakes with maple syrup seem enticing to you? Then it's high time that you started preparing for your trip to Canada. Canada is indeed a beautiful country and you should go there at least once to get the best of a surreal experience. As recorded in April 2019, it has been recorded that the trips to Canada by foreign travellers have increased by 1%.
But there are a number of things that you should remember when you are going to be on the flight to Canada. Now without beating around the bush anymore, let's take a glance into these seven important things that you need to take care of. Oh, did you know that the Canadian tourism industry has seen about 1.2% rise in the year 2017 itself?
Source- Continental Currency
9 important aspects that you should consider
Do not make it a short trip
The distance of one place to the other in Canada is magnanimous which is why you will miss out on a lot of places if you are trying to cover most of the sightseeing. It is a great country with enormous spaces which is the reason why you will have to travel a lot. Once you decide that it is Canada that you want to visit, make sure that you have enough time to cover all the spaces. It is always a good thing to plan an itinerary so that you will be able to cover a specific number of sections and calculate the time that you would need.
Do not forget the weather conditions over there
Canada is the land of snow and it is a country with extreme weather conditions. You have to be very careful about the fact that when you are packing, there should be a number of layers. Especially if you are an individual residing in the tropical climate, then all you can think of is numerous woollens and layers! It feels colder because of the windy nature of the place and there are certain conditions in which you might even feel numb. If you are visiting during the summer season, then there can be thunderstorms as well as stark temperature dips. It has been recorded that July is the hottest month where the temperature is 21 degree Celsius and the coldest month is January with a temperature of -3 degree Celsius.
Source- My News 13
The ETA Visa has to be taken care of early
If you are not aware of what ETA is, then know that it stands for Electronic Travel Authorization and it is a new implementation that is required for getting entry into Canada. It is a mandatory thing for all the individuals who are visa-free and it has been implemented since the year 2016 except for the Americans. The ETA should be gathered before you are boarding the flight for Canada. It is a very simple and hassle-free process so you will need only a few minutes to apply for the same. All you need to have our- credit card, passport and email address. After you are done with a few questions, you will have to make a nominal payment of $7 after which you will be entitled to your ETA. Once it has been approved, it will be valid for a tenure of 5 years.  
Take care of the accommodation
You have to remember that staying in Canada is a pretty expensive affair and forget hotels, even if you are thinking about staying in hostels, then also it is going to be a pricey affair. But you can definitely try some of the reputed web sites like Couchsurfing, which helps you to connect with the locals so that you can get good accommodation for cheap prices. This way you get to interact with a lot of people and have a nice and comfortable stay within affordable rates. If you are a travel freak with a search for a new experience, nothing could be better than this. Also, think of the brighter side! – they could actually guide you better than any GPS.
Want to grab snacks?- Go for Tim Hortons
It is one of the best spaces that you can ever have if you want to have a sandwich and coffee. It gives the best Canadian essence in its food so you would love to go for it along with your travel buddy. The Canadian people are extremely courteous and that is the reason why you could start your day with a cup of coffee and a bright smile or greet!
Choose the airline perfectly
While going to Canada, ensure that the flight option that you are choosing for is worth it. It is not a child's play to pay for the airfare to Canada so the services that you should get should be worth it.  You can choose Air Canada as it gives you the best of services at affordable rates and you will never look back! Do make sure that you have taken note of the Air Canada baggage limit so that you do not have to pay more than you estimated.

To know more on air booking, airlines' policies, flight discounts and deals, visit Faremart.com that provides remarkable services to all the travellers and seekers to make their travel experience a good one.
Source- Vancouver Is Awesome
Travel Insurance is your best buddy
As light as it may sound, you DO need travel insurance to ensure your safety. Especially when you are travelling to Canada you need travel insurance because it will cost you a lot of money in case something unforeseen happens. Nothing is worse than being broke in a foreign country with no financial backup so it is mandatory that you get yours done as soon as possible. Also, read the terms and conditions clearly so that you know that you are covered even during the activities like snowboarding and skiing.
Do not spend all of your time in the cities
We know that Canadian cities are awesome- but just sneak a peek into the Canadian countryside and you will be able to know what true scenic beauty is all about. Create your itinerary in a way so that you have time for the cities as well the countryside visit. You will be able to have the experience of hiking through the rocky terrain and exploring the wild nature of the countryside. But always remember to have a safety guide from the locals so that you will be able to handle your own safety.
Do not be astonished of the sales tax!
Canada is a country that adds sales tax to all the commodities so whenever you are going out, you need to have some more cash so that you will be able to pay your bills. It is always a good thing to get your prices compared before you buy and if you are lucky you can get some commodities at discounted rates because of the promotional offers.
Canada is undeniably a great place to visit for a travel freak, but there are certain things that you definitely need to consider whenever you are packing for the same. It is always a good thing to be prepared for any trip- especially when it is a country like Canada.
But now you are already knowledgeable about the intricacies– so what are you waiting for?