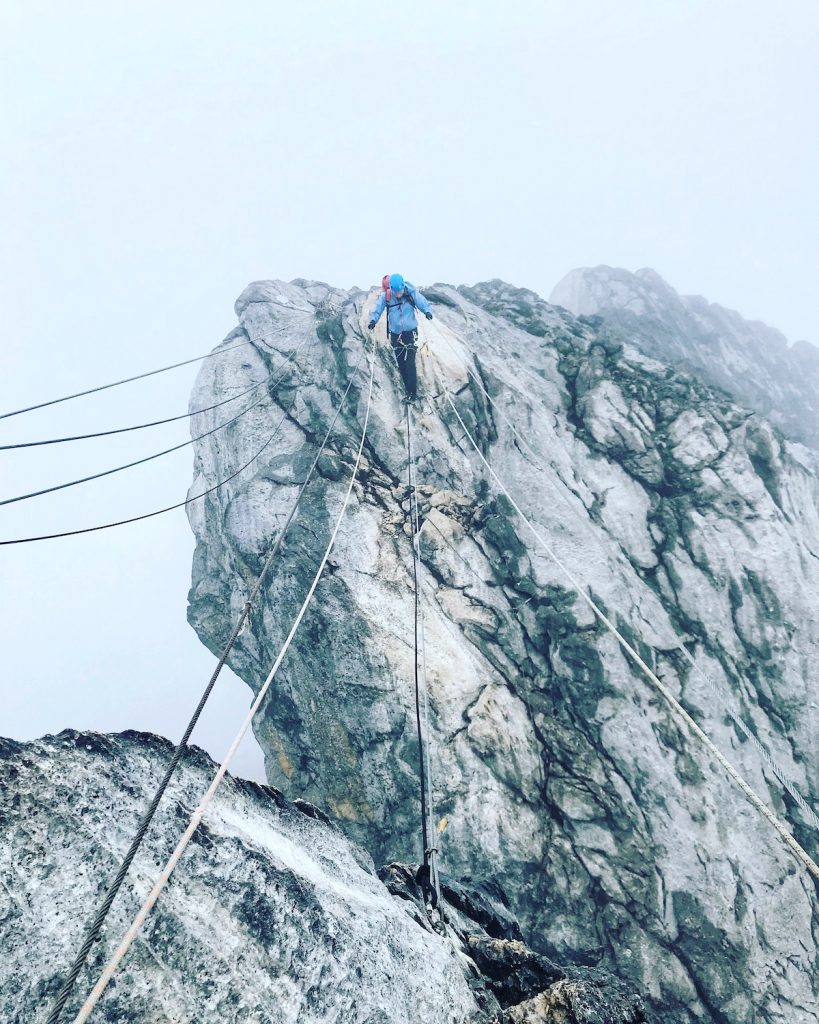 Last week I flew to Indonesia, all pumped up and ready to take on the Man Vs Clock Puncak Jaya challenge.
The tropical beast, also known as "Carstenz Pyramid," is one of the most isolated mountains in the world, with only around 500 people ever having climbed it.
I still had some cardio reserves left over after the monstrous Marathon des Sables, but the skillset needed to summit the peak was a cause of great concern for me.
Not only is Puncak Jaya one of the world's Seven Summits, but it's also known as the most technically challenging of all of them (yes, even more so than Mount Everest).
Other than swinging off what was affectionately known as a "tarzee" as a kid, I had the grand total of absolute zero rope training to my name, yet here I was flying into the middle of nowhere with the expectation of pulling myself up to glory above the clouds.

Johnny and I took a red-eye flight at 1:30am from Bali to the region of the mountain Timika for $590, courtesy of Garuda Indonesia, speculating about whether the blonde lady on the flight was the Norwegian who we were set to climb the mountain with.
We confirmed that she was indeed a member of the team as our hotel picked us up to go and meet the staff of Summit Carstenz. Blessed with a much-needed positive, strong and fun energy, we knew she'd be perfect company for the occasion, and she turned out to be an absolutely stellar woman.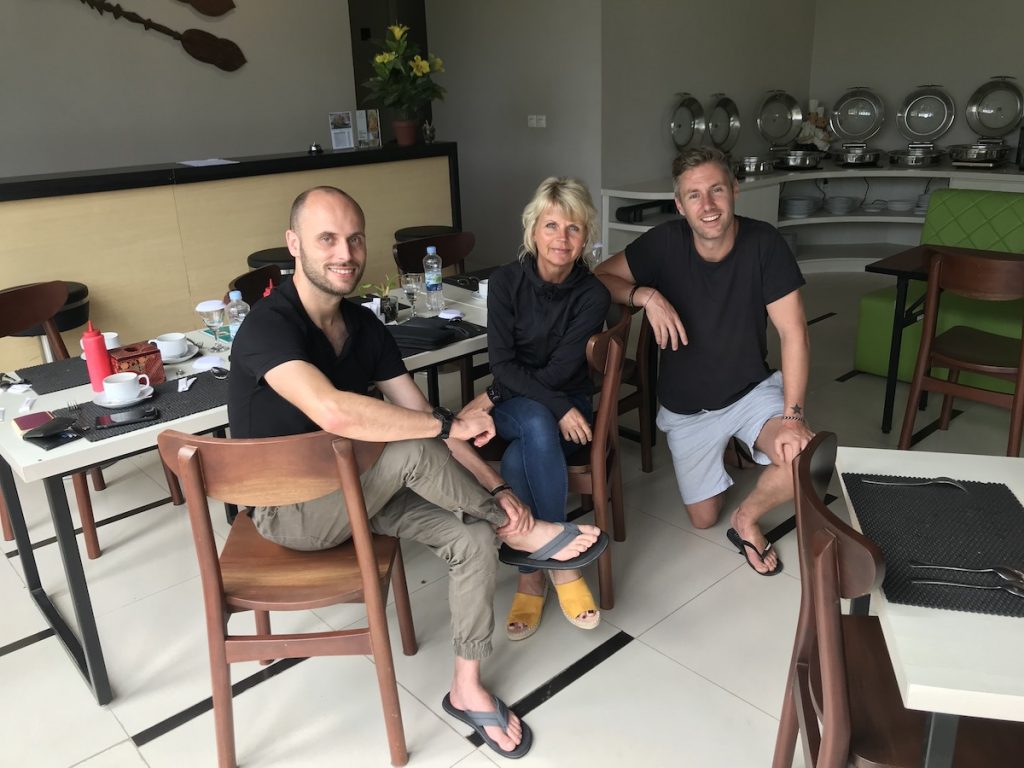 Later that afternoon, the guides visited our room to check our gear. After seriously upping my mountain experience recently, this was the first time I'd felt quietly confident with my equipment.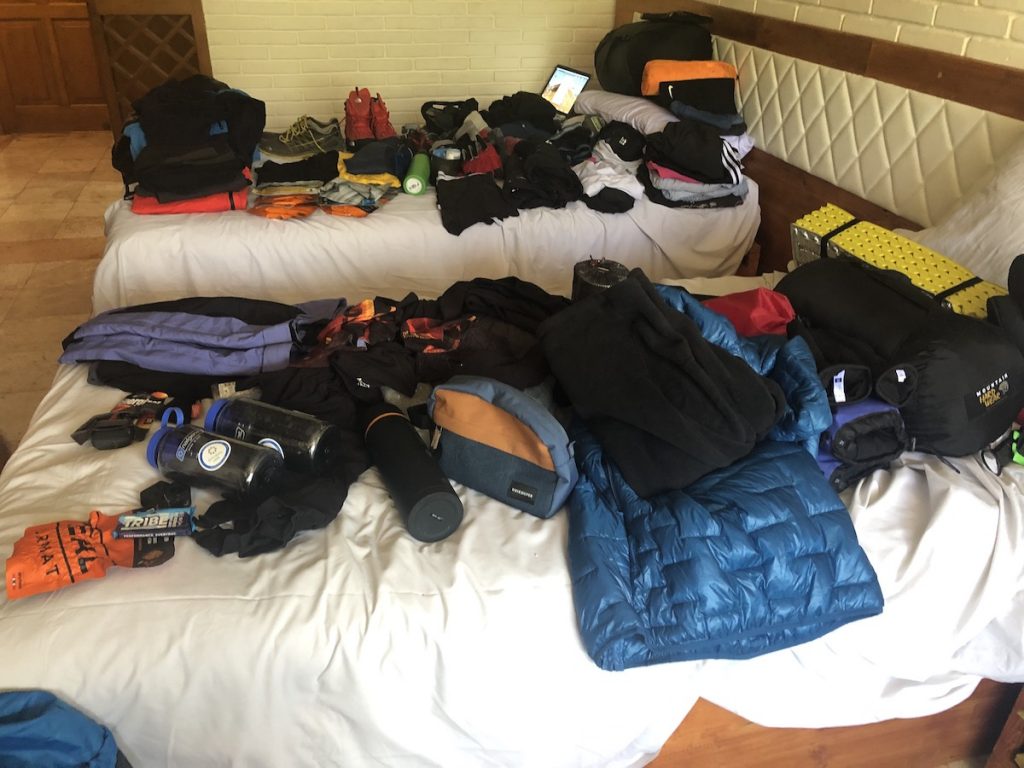 I've come a long way from the novice who would tip his head like a curious Labrador when asked about mountain gear by an understandably guide, and I can walk into a proper adventure store with conviction now and know exactly what to ask for.
I passed my kit exam with a B plus and agreed to get better hiking shoes at a local store. Annoyingly, I had better shoes back home but forgot to pack them!
We were informed during the briefing that if the weather was clear in the morning we would be flying into base camp.
After breakfast the next day, we took our bags to the airport and waited for the 6-9am window to open up and were happily greeted with the news that the helicopter had given us the green light at 8am to throw our bags on and get going.
The helicopter ride was every bit as scenic as the expensive helicopter tour ride that I took in New Zealand some years back.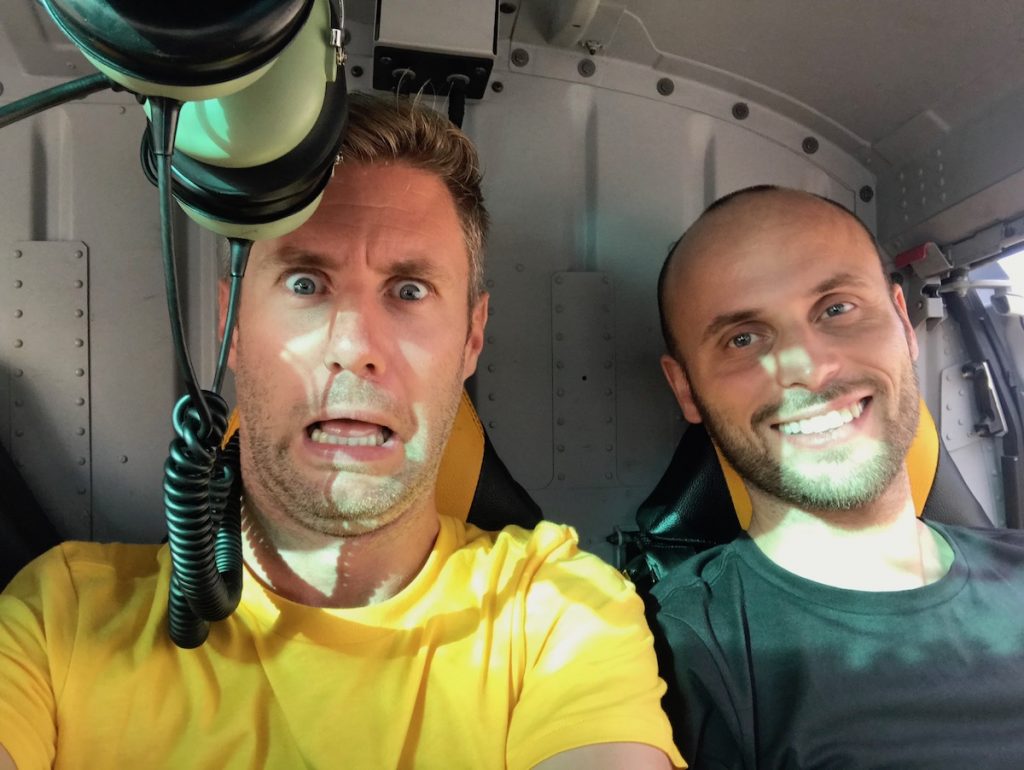 It turns out that West Papua (which is not located in Papua New Guinea, more on that later) is home to the largest gold mine in the world, coining in a cheek-puffing $15 million USD every DAY and we flew directly over it – a massive, striking crater sunk into the ground.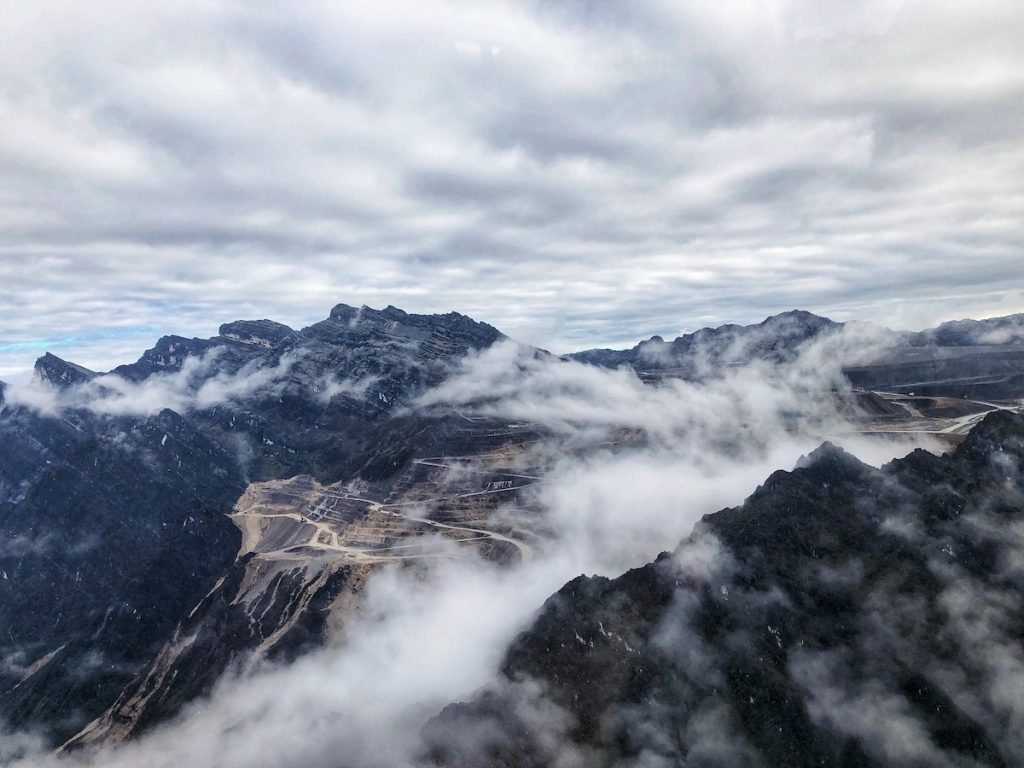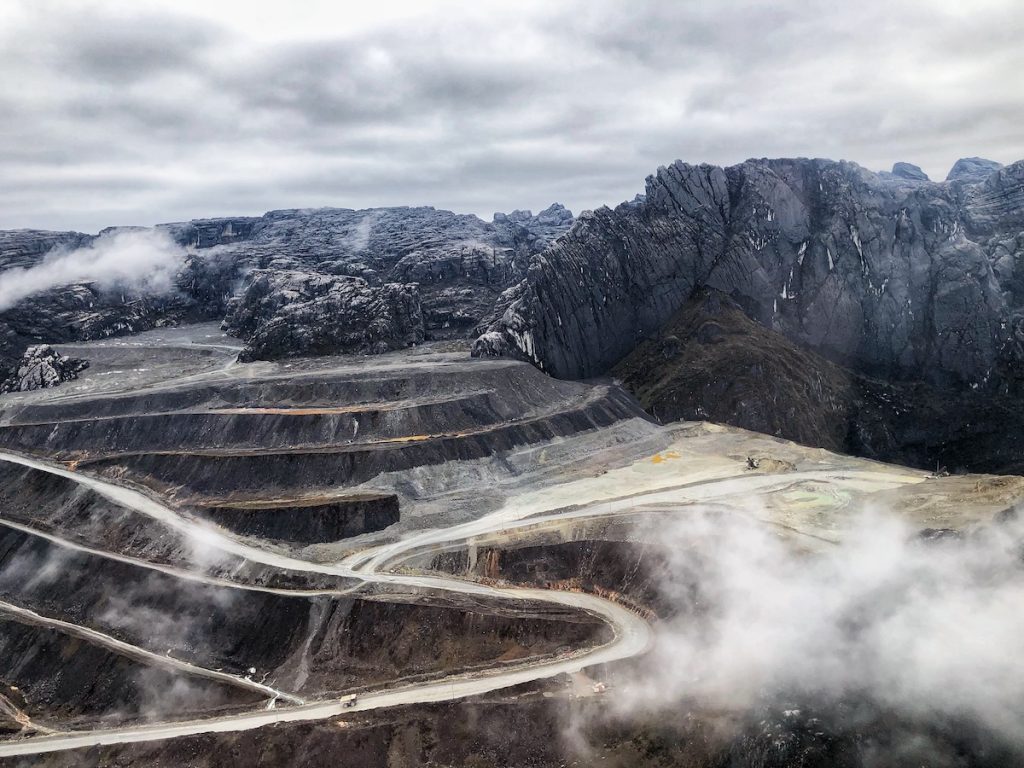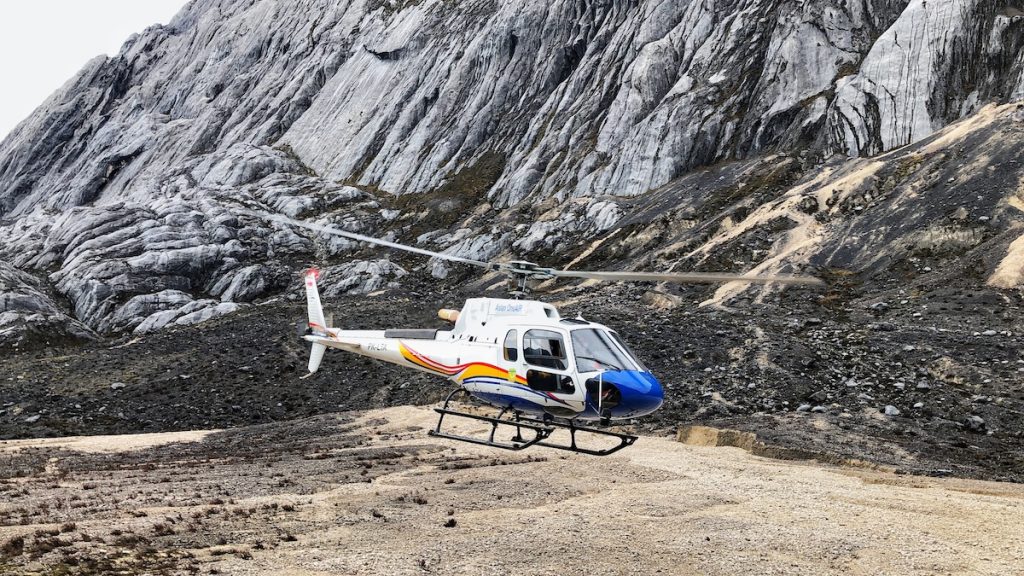 After that, it was miles upon miles of rainforest, which we later found out our tour guide isn't keen to hike through due to the violent extortion demanded by local tribes and shady criminals running under the umbrella of "free Papua" rebels.
We really were in the middle of nowhere. The lack of safety and logistical nightmare of getting to Puncak Jaya made it easy to see how it's not just the high expedition price that keeps people away from this mysterious mountain.
Upon touching down from our scenic helicopter ride we met our porter and guide. Just a few hours later, we were rope training – the very first time I'd used a jumar (a specialist rope-climbing tool) to drag myself up and over large rocks.
I did a double-take on the way back as our guide told us that we would be setting off to summit in the middle of the night, weather permitting.
Excitement and nerves kicked right in. I'd have to learn as I went along, but it was nice for an impatient man like myself to know that we would be going for it right away and potentially cutting down our waiting time on the mountain.
We got to bed around 7pm and woke up at 2:15am, with coffee and peanut butter sandwiches as our early, pre-climb breakfast.
Headlamps on, we marched in unison to start our ascent of the highest point between the Andes and the Himalayas and the world's highest island summit…no biggie!
The rain that had been hitting us hard upon arrival had disappeared, the conditions were favourable, and only human error was standing in the way of our success.
The uphill climb with ropes was as every bit as saucy as I thought it would be, with jagged rocks biting into my hands as I grappled with them, trying to clamber over them.
Not the most graceful of techniques – think Bambi on ice… but on a mountain.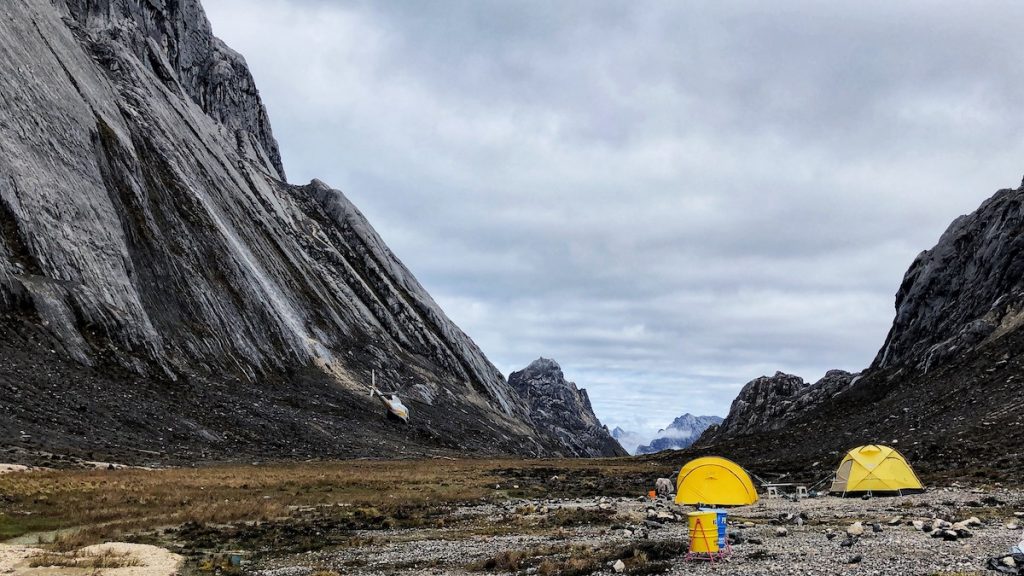 I was absolutely right when I was concerned that I'd be out of my depth here, but this was no time for trepidation – I simply had to focus, learn from any mistakes, trust in myself, and commit.
What helped was that there were only three of us (four including our guide) on the whole mountain, so there was no human traffic to worry about or bottlenecks to navigate through.
One negative was that our mountain guide was a resident of Space Cadet Central. Meek as a mouse, and with a frustrating habit of expecting us to read his mind. Awful communication skills. I actually learned more from our new Norwegian friend, Merethe (pronounced "Marieta" in English), than I did from him and I'm eternally grateful to Johnny for teaching me a figure-8 knot on the spot during a really difficult and terrifying part of the mountain where the guide expected us to do a move that was tantamount to a Matrix fight scene over a large gap between two rocks.
Surprisingly, the infamous rope bridges didn't test my nerves at all. Hell, I even took a point-of-view shot – take a look for yourself!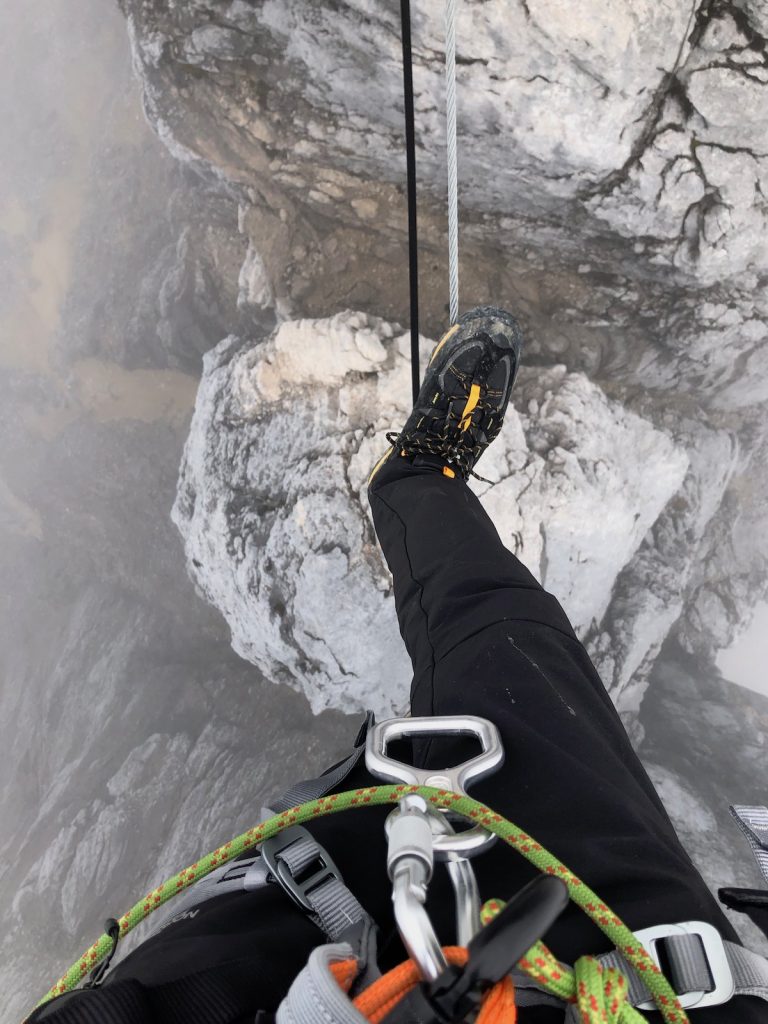 Five hours later, we were standing proud on the summit, 4,884 metres high. The highest point of continental Australia and the region of Oceania – simply beautiful, especially after the Aconcagua fiasco last year.
But reality suddenly hit and pragmatism killed my fleeting moments of romanticism. We still had to get back down, and if dragging myself up 90-degree angles was tough, going back down them safely was sure as shit going to be no picnic.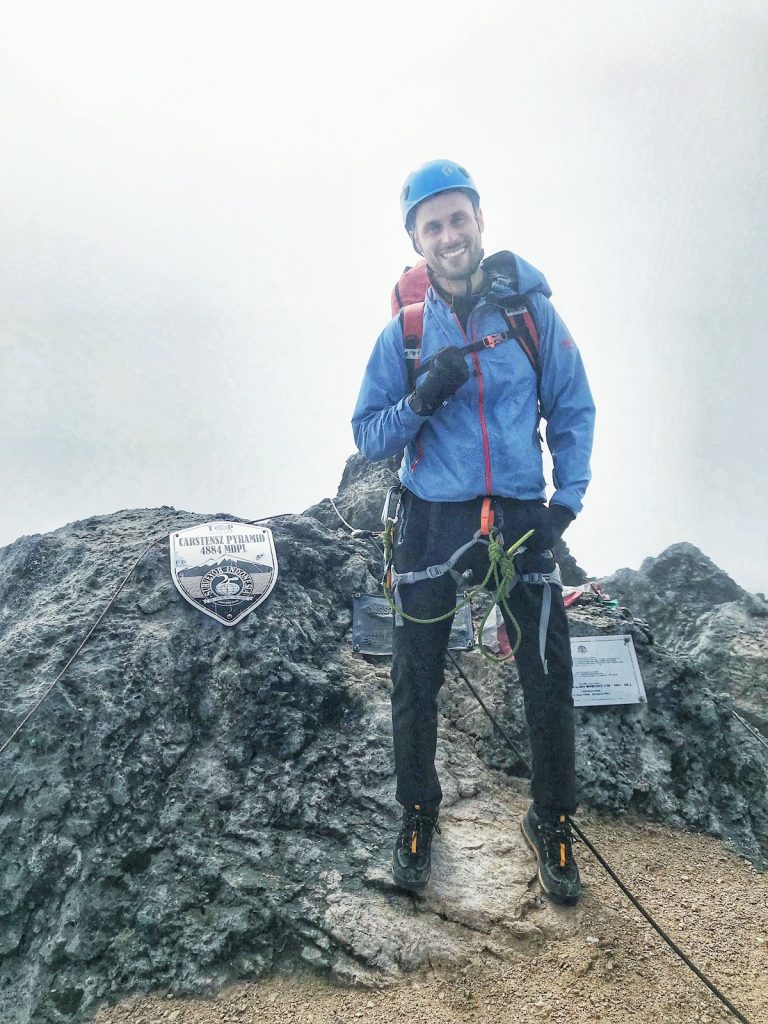 I was about to lose my abseiling virginity and I was to do it coming down a Seven-frigging-Summit. Typical me, trying to run before I can walk. I hoped that my luck wouldn't run out.
Tiredness got to me somewhat, and momentary losses of concentration could have been catastrophic as I lost control of myself during a dead drop abseil, but I managed to fight and claw myself to safety and regain my composure.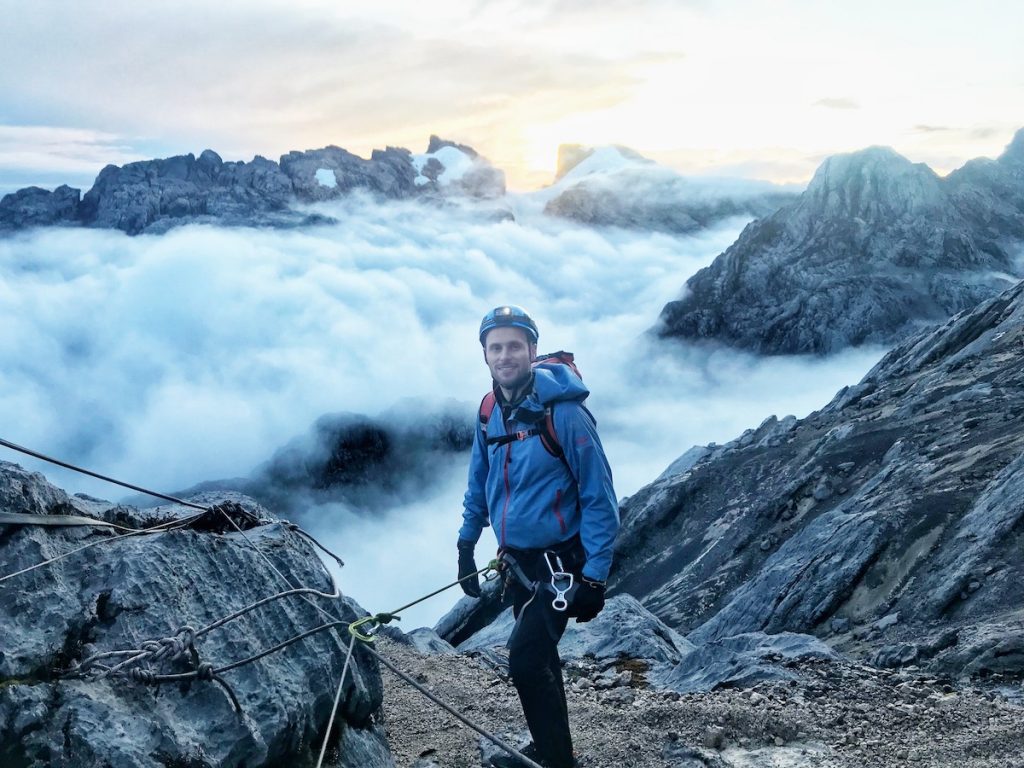 Mount Elbrus was the hardest physical thing that I'd ever done before Marathon des Sables, but this was a different kind of difficulty where I had to be successful in mind over matter and remain somewhat stoic in order to get down safely.
I've never felt this tested before on a mountain and it makes perfect sense that they get harder in their own right each time, as we go through the Seven Summits list.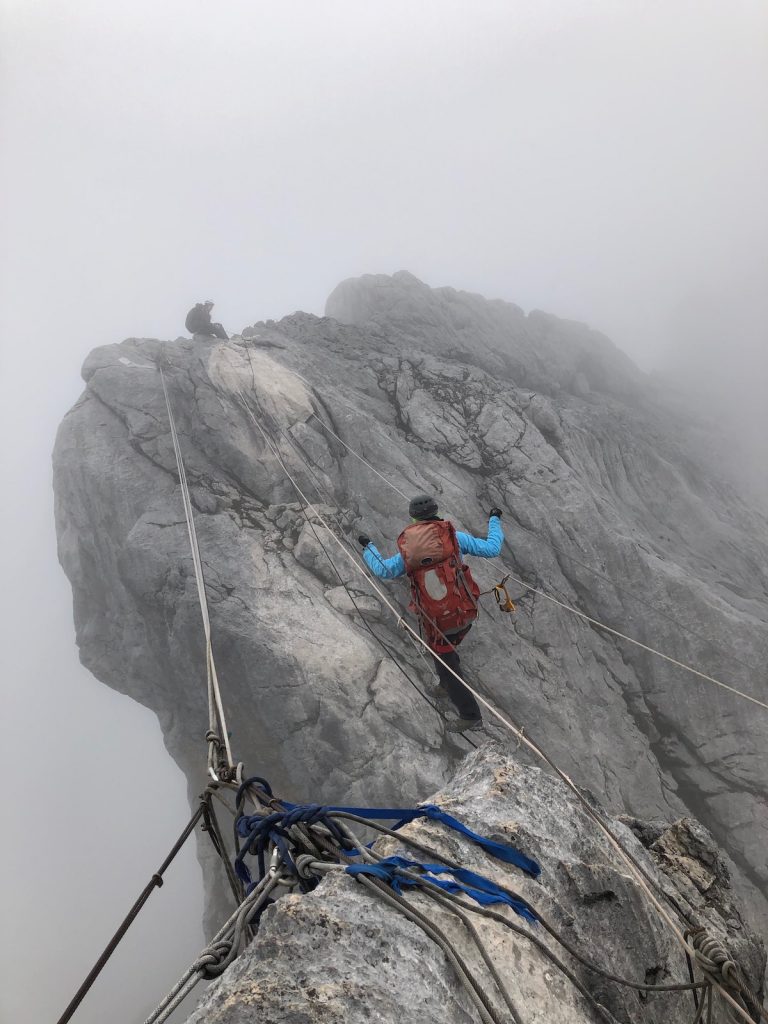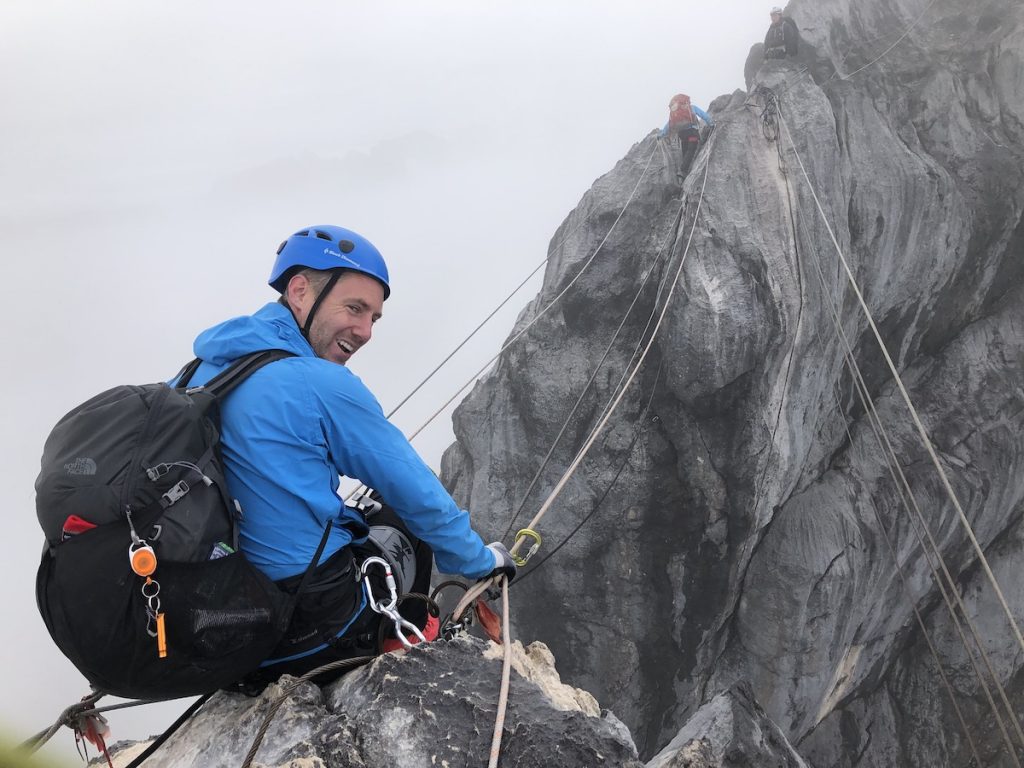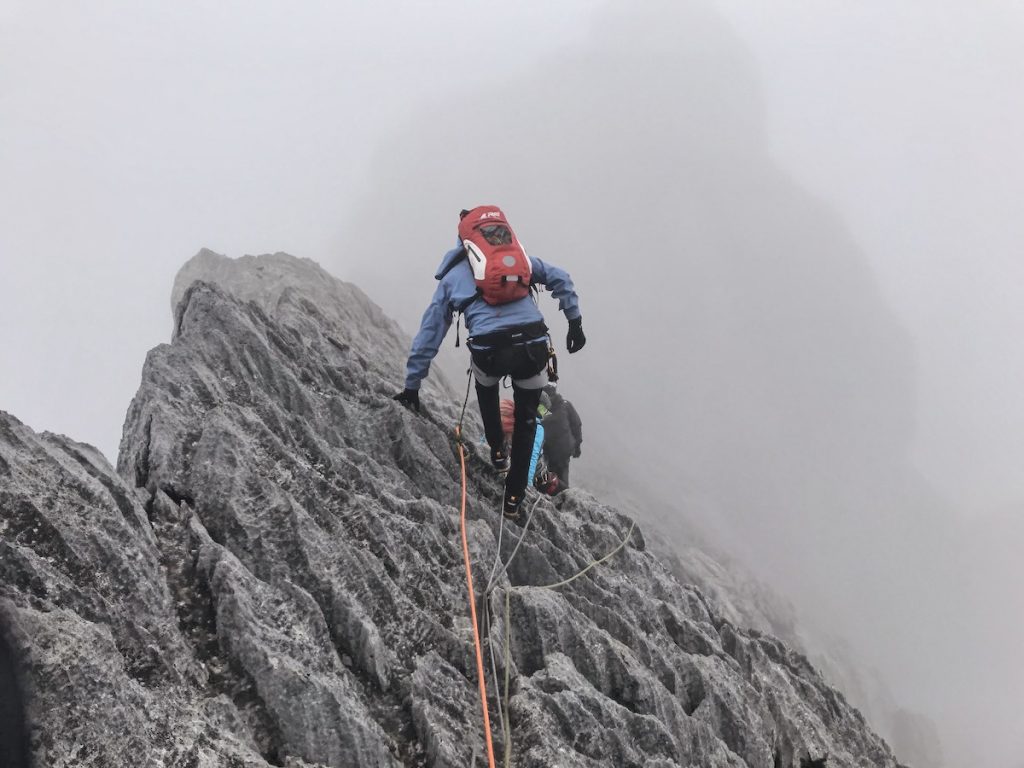 I felt vulnerable up there, but the experience of respecting the mountain was really good for me and will serve me well for future climbs.
A couple of slips and 7 hours later we were all down, my confidence growing after with the humble sandwich force-fed to me by Puncak Jaya.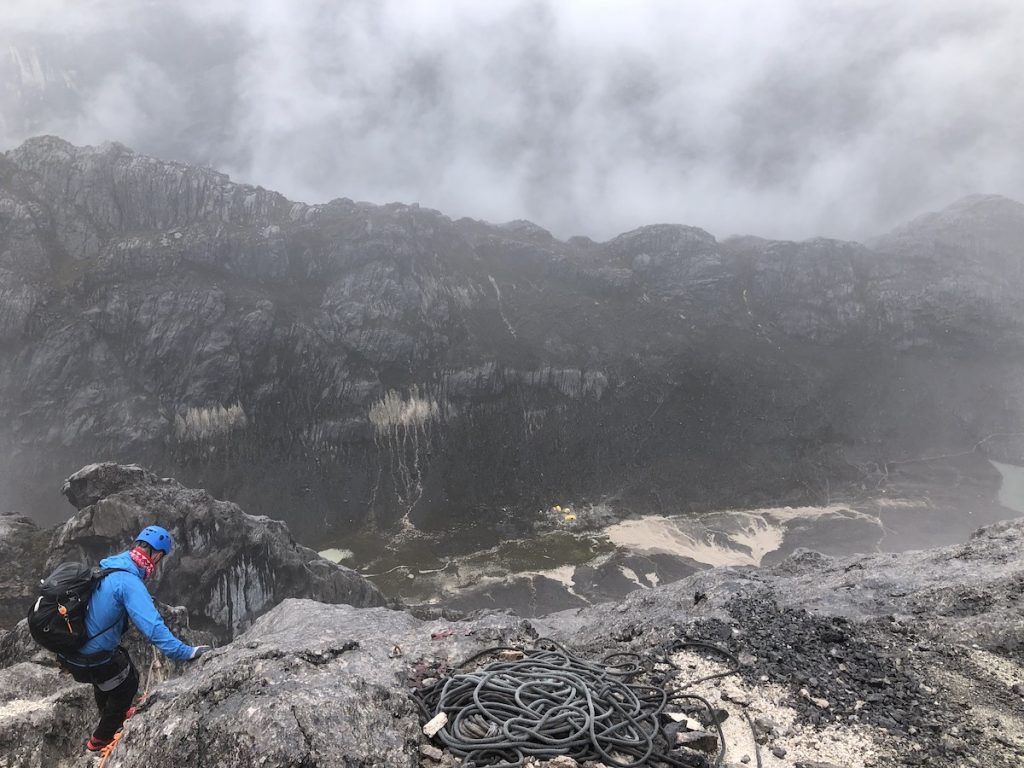 I had a lot of time to process the experience on the way back to Bali. Of course, we had to get the helicopter back to Timika and, thanks to Mount Agung volcano erupting, it took us 5 exhausting flights to get back to Bali.
During this time, the news was coming in thick and fast about unprecedented queues and deaths on Mount Everest this year.
I'm 35 now and I plan to climb Everest before I'm 40. Hearing this news made me change my plans for the year immediately, where I will travel less and the intensity to which I have been running all over the place, will be channelled into functional fitness training for mountains.
Barely minutes after touching down on Bali soil, Johnny and I got busy booking a last-minute flight to Australia.
The bone of contention was that the country's highest peak, Mount Kosciuszko, was also a shout for the Australian region of the Seven Summits. (I explain this in my post here when I announced the challenge).
The arguments in favour are tepid to say the least, but we knew we had to bite the bullet and get "Kozzie" ticked off too, and so we reluctantly flew Down Under for another mountain climb. (Published this time, next week).