The awkward silence is killing me. The negative, sombre energy proves to be a bitter cherry on top of a very sad cake. I make an untimely joke and it only makes the atmosphere worse. She reaches out her hand across the table to mine to give it one last squeeze. I reciprocate and for those few seconds – things feel how they did at the start, when we first met.
A simple, yet familiar touch stirs up nostalgia in my brain that I am trying so hard to manipulate into being apathetic. For it's more than just a hand – it belongs to a person who pushes my emotional validation buttons, loves me for who I am and accepts my flaws. A symbol of comfort during times of often uncertainty and occasional vulnerability.
During the nine months that we were together, I have never seen her look so sad as she does now. Not even after all of the turmoil I had witnessed her go through.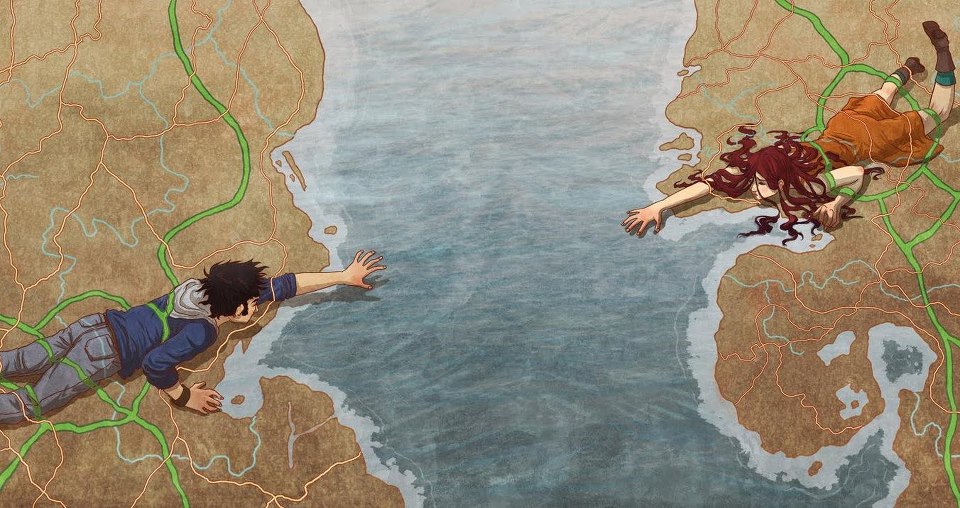 This realisation breaks my role a bit. I'm trying to play the portrayal of the strong one out of the two. For I am hurting too, but I'm just trying to muster some positivity out of our story. A pitiful and contrived attempt at glossing over the reality. The reality that after writing so many chapters together; that this one is the final episode.
The unique circumstances of our fragile relationship manifested an "us against them" mentality during the earlier months. Pack mentality reigned strong and we fought a good fight. But there was no fight left anymore. White flags wave from both sides as we leave the cafe to say the final goodbye.
One last bittersweet, intense kiss took place and we went our separate ways. And although I knew deep down in my heart that breaking up was the right decision – I couldn't help but feel a little sorry for myself. I saunter back to my apartment and I can almost hear that Roxette song follow me home.
A month later and I'm bowling with friends as a 3rd, 3rd wheel (although I'm sure Mike and I would make the cutest of Transatlantic couples) and the two couples who we were with met one another whilst travelling. They look very in love and sweet in a; "noooo, YOU put the phone down" kind of way and I come to the conclusion that everything will work itself out and suddenly the biggest problem in my life is whether to choose the mint, or almond Magnum chocolate lolly. Oh l'amour – why you so fickle?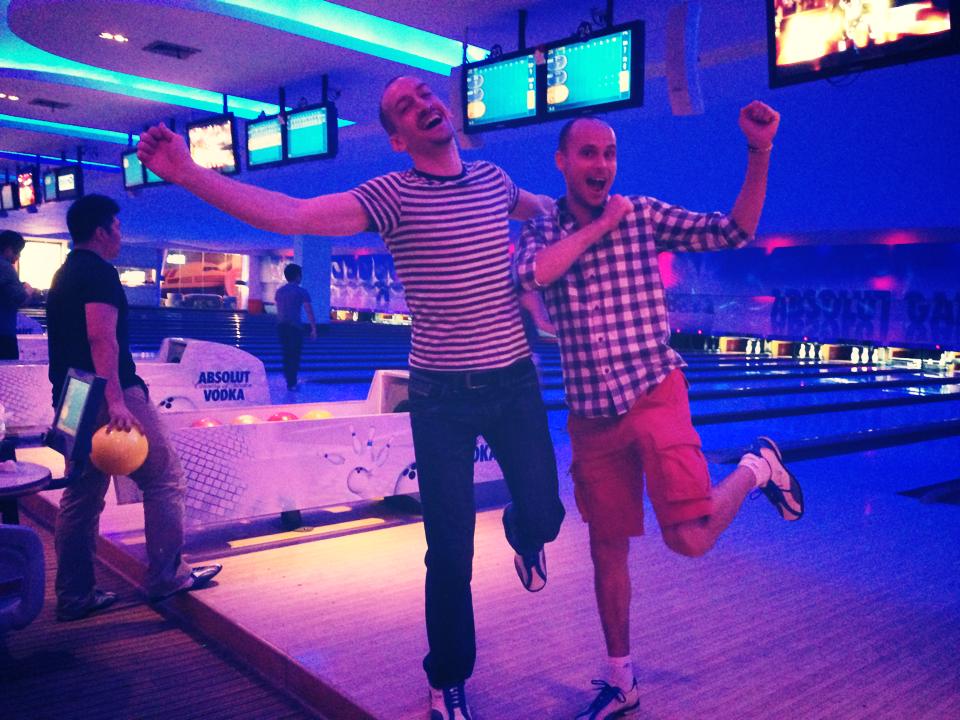 But in all seriousness, I'm more than cool with being single and it's actually better for the lifestyle that I lead – but that doesn't stop me asking myself; can you hold down a romantic relationship and be a long term traveller?
Is it fair to expect someone to wait for you while you go globe-trotting for long periods of time? Can you really give 100% to one person, when you're so in love with life and what it has to offer right now? Is it bad that you resent staying put, to please your other half to the point that it makes you start arguments with your partner and taint your relationship?
Trying to juggle a romance whilst country-hopping is highly stressful and I'm pretty sure it's not supposed to be that way.
Why Travel Romances are Awesome 
For those not initiated – a romance on the road is very different from a romance back home where you both have jobs and a routine. Things move fast and there are less games. The rule book goes out of the window – anything goes because all you have is now. All you have is a sea of uncertainty, but the reassurance that you both have a beautiful commonality; you have both left home and travelled over oceans (for whatever reasons) and you have both found each other. That's some pretty magical shit right there already.
Time becomes distorted and although you are both aware that your time could end very soon – you don't really let yourself become consumed by it. The byproduct of this 'living in the moment' ethos is both of you being stripped down to the barebones of humanity and showing your true colours to one another very quickly. There's less bravado and I think that's better than how we roll back home.
However, to play devil's advocate – many people travel to 'find themselves,' so is it actually feasible to expect an everlasting connection with someone who doesn't truly know who they are and what they want (yet?)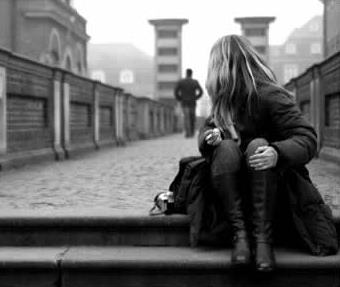 The next question on your lips might be; why not travel the world together? As pretty as it is on paper – it comes with an array of complexities. Does that other person have the finances to do so? Sorry to kill the romanticism but there's no getting away from the fact that money talks – and it has a say on what you can and can not do.
What about passports? Anyone with a British, Australian, US, Canadian et al passport might be unaware that they can visit more countries than quite a lot of Asian and Arabic nationals who suffer constant heartache of denied applications, victims of constant political and economic bureaucracy without even a possibility of an appeal – or even a reason why. Could you always travel to the same countries together under such circumstances?
So many ifs and buts could be put under the microscope with this one.
My Conclusion
Even the most adventurous of people want reassurances. And to know that we at least have the option to find 'the one' when we're wandering the planet would be nice to know. But I believe that kind of thinking is counter-productive to where we are in life right now and takes us away from the experiences that we could be having.
I walked away that day with a true feeling of no regrets, and the sadness that I felt was the exact same reason I feel sad after any breakup – the feeling of losing a friend. Compounded with a longing for the nostalgic feelings that we had at the start, to replace the lamentable feelings of failure and the end of a mini era.
Do you think long-term travellers can hold down a relationship? What is your personal experience? More importantly; would you have chosen to Mint, or Almond flavoured Magnum?
Song for the moment: 'The Scientist,' by Coldplay
Notable lyrics
'Nobody said was easy
Oh, it's such a shame for us to part
Nobody said it was easy
No one ever said it would be this hard
Oh, take me back to the start.'