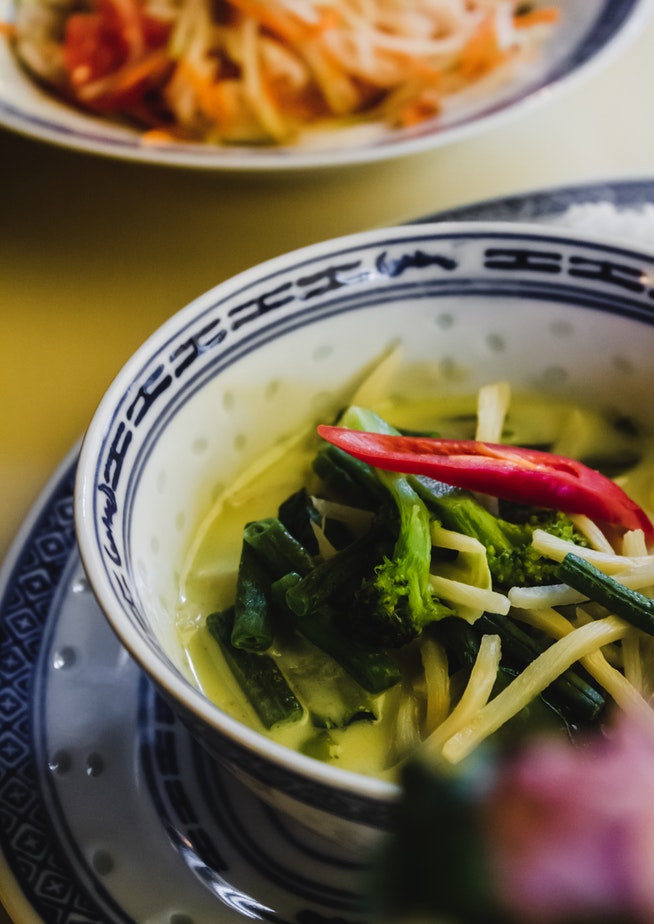 Source: Unsplash
The next best thing to being a travel junkie? Food junkies. Living a nomadic lifestyle and travelling the world undoubtedly comes with its perks for you never really "see" a place before you experience their rich cultural food. Eating like a local, says the NY Times, is a way to truly immerse yourself in a new place. As you travel the world, you'll witness some of 2019's biggest global food trends, including an emphasis on farm to table sustainability, marine-inspired cuisine, and an influence and melting pot of Pacific-Rim flavours.
Farm to Table: An Emerging Aesthetic 
The sunny-Southwest of the United States offers stunning desert landscape, a luxurious oasis, and inventive foods. Scottsdale, Arizona is a hub of lively experiences for any traveller says Forbes magazine and should attract any trendy foodie. Scottsdale's food scene is hot with trendy cuisine and is filled with well regarded restaurants from Ryan Hibbert Riot Hospitality Group.
Farm & Craft, for example, is a Riot Group restaurant that taps into the trendy emphasis of sustainability and community. The restaurant which focuses on food with authentic sources, values wellness and communal eating by creating dishes that are organic and hormone-free. It's no surprise that restaurants like Farm & Craft draw in big crowds, for zero-waste farm to table sustainable eating is one of National Geographic's Food Trends of 2019. Restaurants that value the Earth around them are among the most popular spots both tourists and locals are drawn to for their green-forward thinking.
The Seaweed Sensation
Another food trend to hit the global restaurant scene by storm is marine-inspired seaweed cuisine. Traditional greens are out, seaweed and kelp infused foods are in. This trend is taking over Europe, specifically in Ireland and the UK. In Galway, Ireland for example, coastal city restaurants like Kai Cafe are even infusing seaweed into anything from side dishes like potatoes to desserts like carrot cake. From pickled seaweed to purple kale, this sensationalised trend isn't going anywhere.
Culinary Inspiration from the Pacific-Rim Region
Doesn't matter where your nomad heart ends up on the Pacific rim you'll find top of the line quality food on your travelling adventures. Pacific rim sets the standard in culinary trends, and infused Pacific foods is one of the top trends of 2019 says Michelin Guide. What's genius about this region of the world is that all of their culinary cultures inspire one another. Say you end up on the islands of Hawaii, for example. You'll find not only traditional Hawaiian poke, but taste Vietnamese and Thai food elements in every bite. Guava fruit bowls, dragonfruit, and passion fruit will be popular Pacific-rim ingredients you'll find as well when you island hop through the Pacific-rim region.
Put on your travelling shoes and keep your stomach empty for there's no better way to explore a nation without experiencing their food. Taste your way through 2019's global food trends.