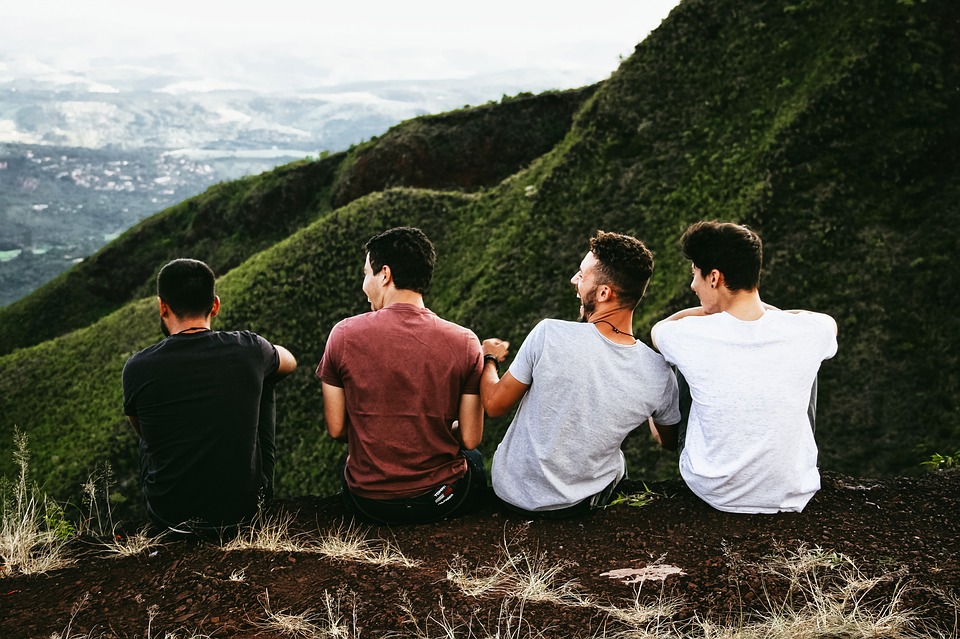 Calculating how much money you should take on holiday can be a tough task. You don't want to take too much, but you definitely don't want to be out of pocket when your mates are all having a good time. So, how can you work out how much spending money you should be taking on 2018's top lads' holiday destinations?
By looking at the costs of food, drink and travel in different countries, QUIZMAN — has calculated the average spending money total for how much you should have in your wallet for each lads' holiday destination.
Amsterdam
Average daily cost: £111
Hotel per person, per night: £65
Food for a day: £27
Bottled water: £4
Taxi from airport to city centre: £35-£45
Beer: £3.30-£4.40
Currency: Euro
Although it's not somewhere to go if you're looking for a cheap getaway, it's certainly a must-visit destination. Ideal for an easy time away, the capital of the Netherlands has a world-renowned reputation for partying and is packed with clubs that attract the best DJs on the planet. During the day, you can make the most of this incredible location by taking a boat cruise along a canal, booking a group bike ride along the winding streets or going on a brewery experience.
Ibiza
Average daily cost: £361
Hotel per person, per night: £279
Food for a day: £51
Bottled water: £9.74
Taxi from airport to Ibiza Town: £13-£15
Taxi from airport to San Antonio: £23-£27.50
Beer: £2.20-£3.50
Currency: Euro
You've probably heard of Ibiza as being one of Europe's top party destinations, and it doesn't disappoint. Pretty much everywhere you stay on the Balearic Island of Ibiza, you get a 24-hour party scene, incredible weather, excellent pool parties, world-renowned DJs, heaps of hilarious daytime activities, party boat cruises, and more. The clubs here are visited by people from across the world and you have a great mix of bar vibes — from sports and Irish bars, to rock/indie and chilled pool bars. Head to the San Antonio area for the best nightlife. But bear in mind, drinks and entry fees in certain bars and many clubs get extremely expensive in Ibiza.
Tenerife
Average daily cost: £91
Hotel per person, per night: £37
Food for a day: £27
Taxi from northern airport to south resorts: £53
Taxi from southern airport to south resorts: £13.50
Beer: £0.88-£2.65
Currency: Euro
Tenerife is a top place to visit if you're on the lookout for a chilled destination where you can still find a party. The biggest of the Canary Islands and found off the coast of Africa, you have an incredible beach and nightlife scene on your doorstep. After a day round the pool or doing water sports in the sea, you'll want to see what Playa da las Americas has to offer if you're into bars and DJ music — this is also where the brother of football hero, Gary Lineker, has his sports bar. Clubs here last until the early hours of the morning and we recommend flying into Tenerife Sur airport in the south, if you can, for a shorter transfer.
Krakow
Average daily cost: £54
Hotel per person, per night: £41
Food for a day: £6.50
Bottled water: £0.65
Taxi from airport to city centre: £18
Beer: £1.40-£2.40
Currency: Polish zloty
Krakow is certainly getting  a name for itself on the party scene. If you're after a long weekend of bars, beers and chilled times; this city is ideal. Made up of 18 districts, your best bet is booking accommodation near public transport to save on taxi fares or bang in the centre to be near the best nightlife spots. Krakow is full of cool basement bars with great atmospheres. You'll find hundreds of bars and clubs stretching out from the city centre, while the best clubs lie on Szewska and Florianska high streets.
Split
Average daily cost: £81
Hotel per person, per night: £54
Food for a day: £17
Bottled water: £0.62
Taxi from airport to city centre: £32.50
Beer: £1.70-£2.40
Currency: Croatian kuna
Croatia is host to beautiful beaches and lively festivals throughout the year. And, it's Split that has it all. With beaches soaked in sun, a laid-back vibe and heaps of water activities to get involved with — like jet-skiing and boat parties — Split is a top choice if you're looking to relax, enjoy the weather and have a laugh with your mates. At night, Split comes alive with chilled terrace bars, lively entertainment and booming clubs open until the early hours.
Cancun
Average daily cost: £80
Hotel per person, per night: £66
Food for a day: £5.30
Bottled water: £0.70
Taxi from airport to city centre: £27-£35
Beer: £1-£1.90
Currency: Mexican peso
Expect a different holiday every time you visit Cancun. From Vegas-like pool parties and party cruises to nearby islands, to some of the best clubbing experiences in the world and great places for local food; Cancun is a must-do at least once in your life. Although the clubs here can have expensive entry fees, some of these are world-class and the entertainment is out of this world.
Which destination has the best price?
Taking the costs into consideration, Krakow beats Amsterdam hands down as a city break scene, with its cheap accommodation and cheap beer prices. As expected, Ibiza appears to be your most expensive location, partly due to its popularity, while opposing beach destination, Tenerife, offered lower hotel, food and beer prices.  Although, Cancun has a slightly higher average daily cost, the average prices of its food and drink per person work out far cheaper than competing beach getaway destination, Split. However, once you factor in flights, you may see the holiday cost start evening out.
Prices are per person for a mid-range holiday. These figures were taken from Price of Travel and Budget Your Trip, correct as of July 2017.
Research for this article was carried out by QUIZMAN, retailers of men's blazers.