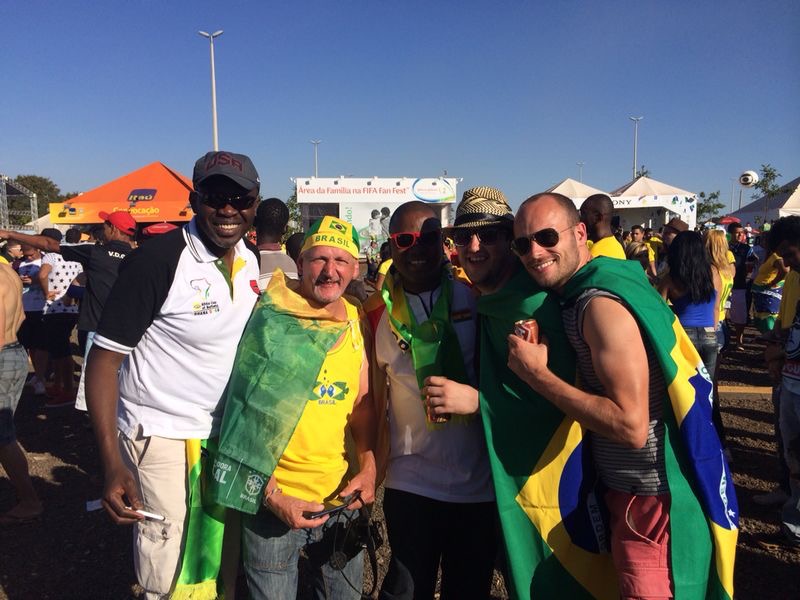 If you're a man raised in a working-class city in England like myself, the chances are that you have been indoctrinated into the cult of football since the day you were born. I'm not sure what they do nowadays, but in the late 80's/early 90's they made sticker albums (and pogs) with football players' faces on which you could collect and complete, so you could feel a sense of accomplishment whilst learning about the 'beautiful game.'
Before long you followed a team who you began to refer to respectfully as "us" or "we." From as far as you can remember, your mood is completely at the mercy of the fickle weekend and how well "your" team got on, and even the nicest of people can turn completely dickish when it comes to a conversation about whose tribe is better.
Very few grow out of it, but many get worse with age. It's not rare in the UK to see grown men cry after a defeat, or commit acts of violence onto one another because they wear a different colour jersey or sing a different song than them. Make no mistake – football is the biggest religion/cult in the world…and it's only getting bigger.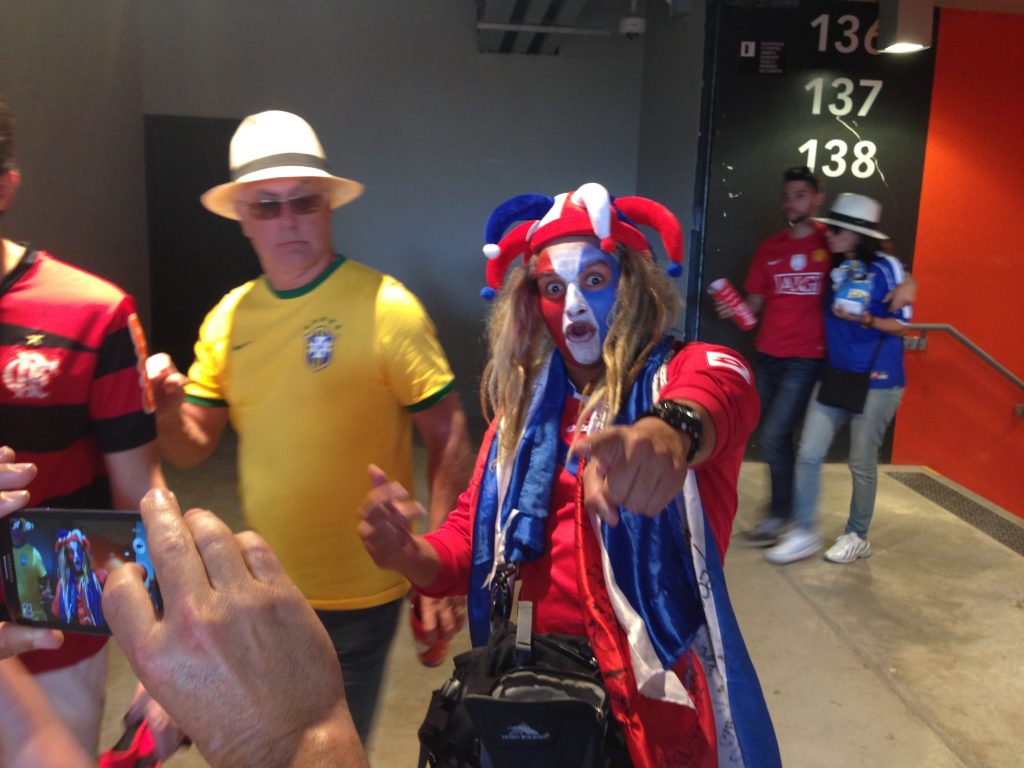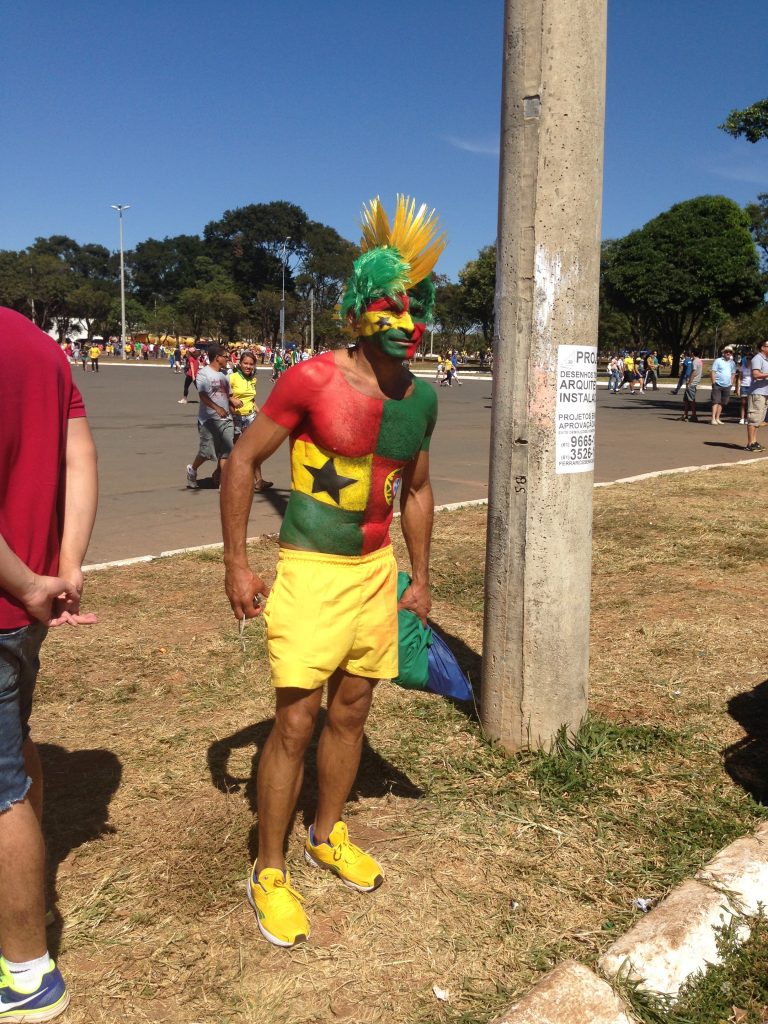 People crave identity and a sense of belonging – a cause bigger than themselves, and for many; football fully whets that appetite.
Some people feel disconnected with the sport now for various reasons. Ex members of the football cult cite money as a primary reason for them jumping ship – that being that there is too much money in the game which has made it less enjoyable. I personally don't have any moral issues with footballers earning shit loads in what is essentially a global business nowadays and I don't see how it's 'unfair.' They generated it – they're entitled to it.
My main negative issue with football is that it breeds more hate in the world (and we have quite enough of that already). However, I just can't find it in me to totally walk away from the football sect once and for all. When you strip away all the bullshit; I really enjoy the art form of the sport. Also, playing it for me is one of the funnest things I can possibly do and when the World Cup was hosted in Brazil last year – me and one of my best mates from home simply had to move mountains to get there! (We went to four games).
It was absolutely unforgettable for all the right reasons. Watching the very greatest on the football world stage go head-to-head, mixed in with constant partying and of course sharing this with someone who I already have a tight bond with will be a forever happily etched memory in my travel catalogue. I'm sorry to burst the bubble of any nationalistic, football-loving Englishmen, but I honestly believe that Brazilians are more crazy over football than the English.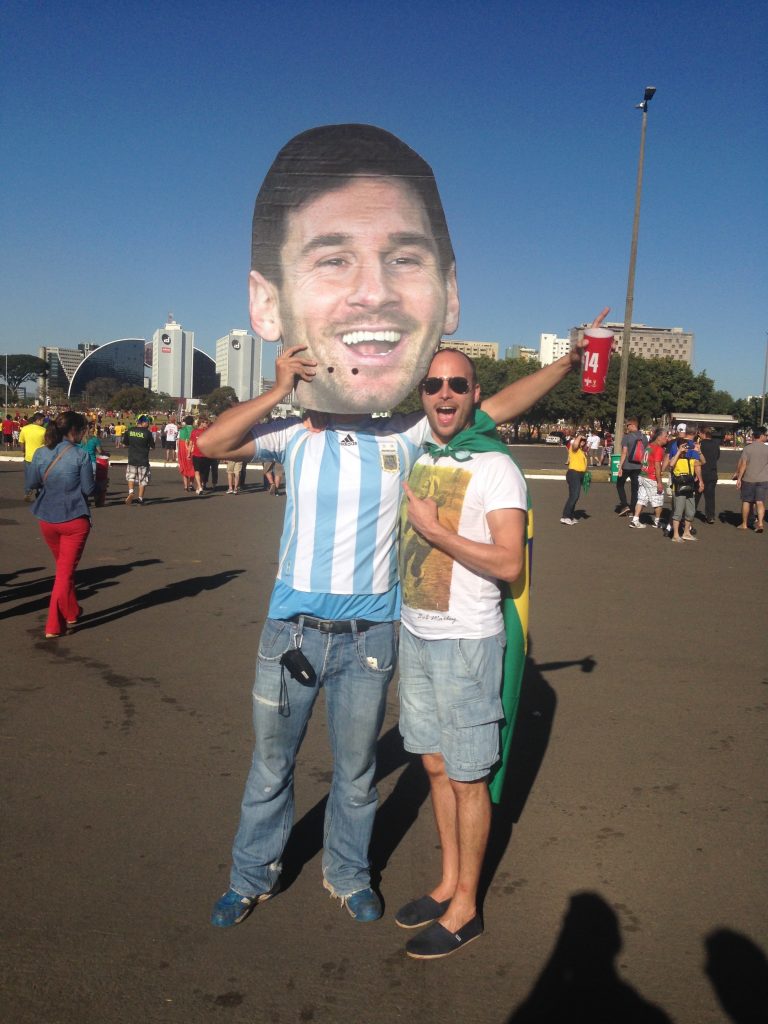 Football is and always will be massively popular in England – I mean "we" brought it to the world after all. But in Brazil it seemed that the whole nation were genuinely and consistently nuts over it. In England (the vast majority of) women who watch the World Cup do it with a glaring display of contrition and you never really 'feel' its authenticity.
In Brazil I was having full-on conversations with sweet old women in the supermarket about preferred formations and favourite players past and present! Girls in bars would discuss statistics, formations and annoyances which would put Des Lynam to shame. They also follow football domestically as opposed to a fake, fleeting hype for the World Cup.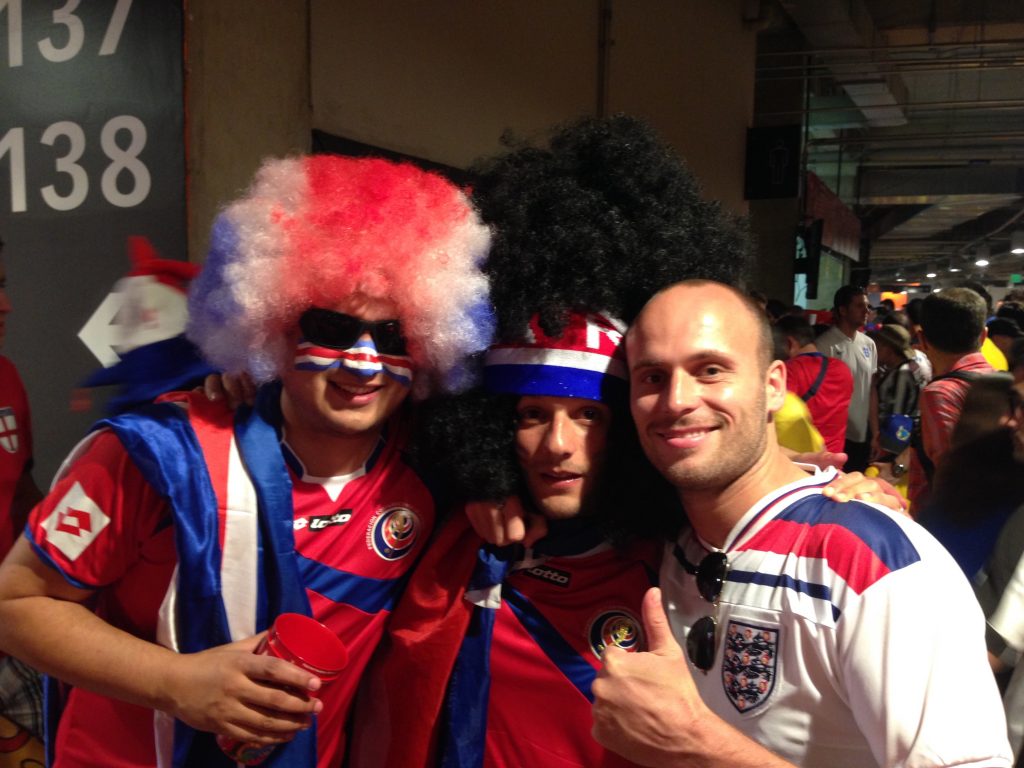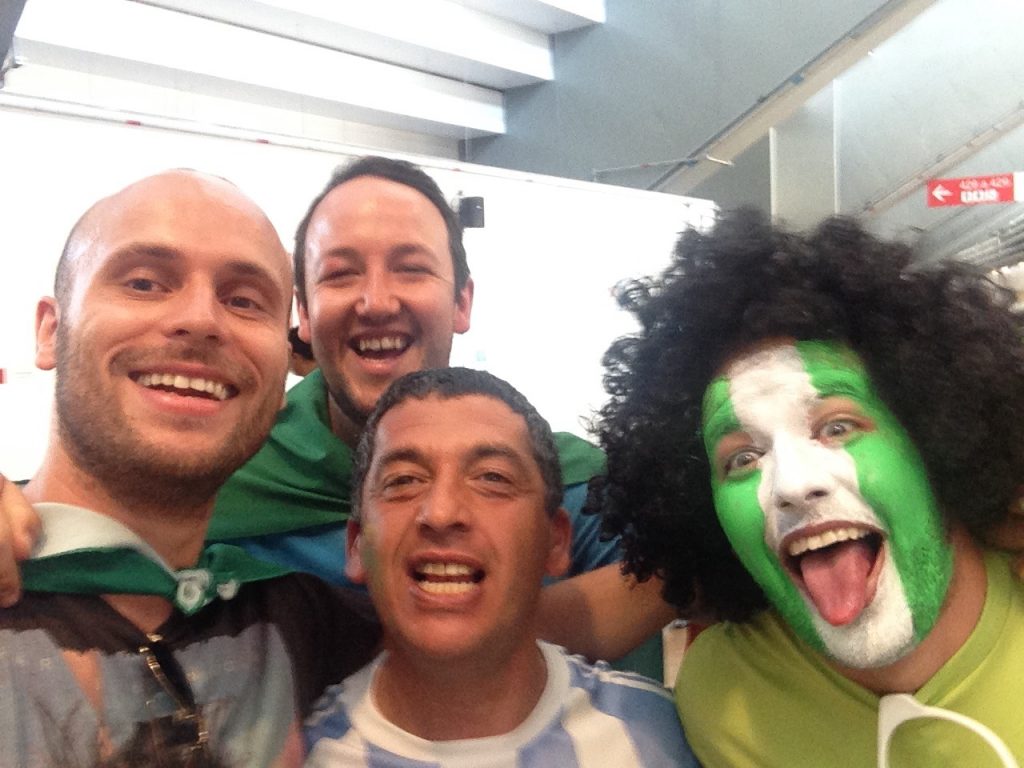 Before I started all this 'upgrade your life' stuff, football was my only passion and interest because I was bored and miserable and lost in my own desolation. Now I'm happier with my life and have a greater sense of purpose, I have an enormous list of new passions to add to my healthy love of football, but I'm a lot more self-focused nowadays (sorry, not sorry).
Travelling as a football fan (especially an Englishman because of its popular first-tier league) gives me somewhat of an advantage to find a common ground and an instant built bridge with locals. In Myanmar football small-talk opened up so many deeper doors and moments for me. You'll never find me having a physical fight over football (I cringe at the very thought) or crossing the line between banter and hate, but I have a sneaky feeling that I'll never truly walk away from the church of footy.
Amen.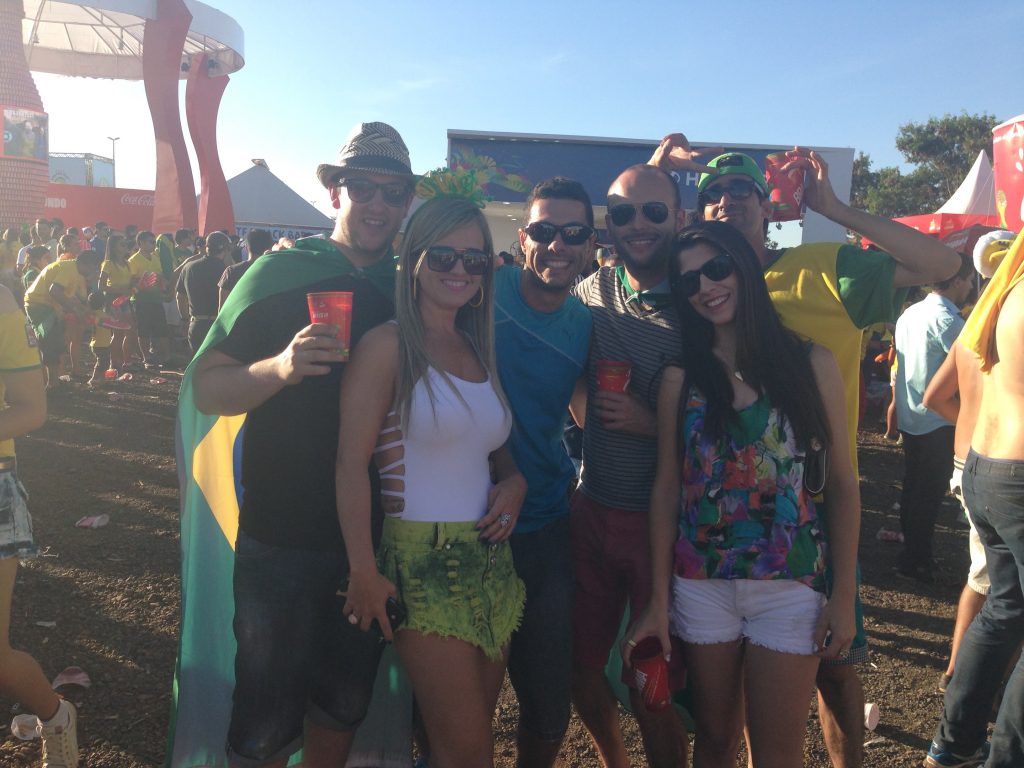 What about you? Do you travel as a football fan and find it a positive? Or do you just hate it and think it's stupid? Have you ever been a football fan and renounced your faith?