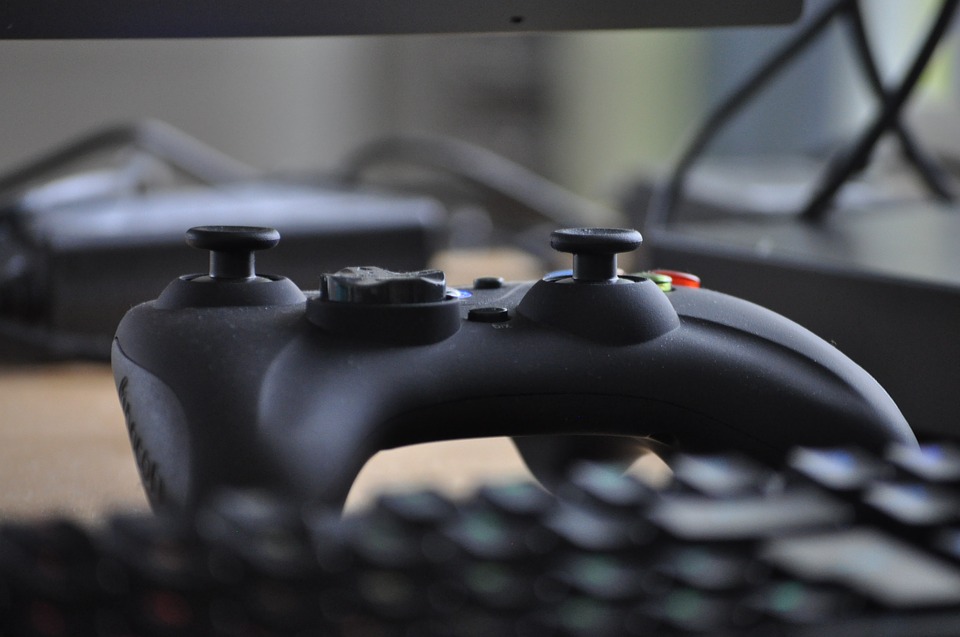 Gone are the days when video gaming was something you did on your own in a cramped bedroom. Twenty or thirty years ago, before the internet came along, playing a video game meant taking on the computer alone. Games came with a story mode, or a career mode, and you'd play it until you beat it. Once that was done, the game was of no further use to you unless you wanted to play it through again. If you wanted to test yourself against another human being, the best you could hope for was inviting a few friends around for a two player game, or perhaps a four-player game if you had enough controllers or adapters.
The internet completely changed everything. When connection speed reached the point where everyone could be connected to everybody else immediately, you no longer had to phone around asking if anyone wanted to come and hang out in front of the computer for a while. The whole world was ready and willing to become either your partner or your opponent, and a new generation of games was made, giving rise to a brand new term. Massively Multiplayer Online Gaming was here.
MMO is now such a big deal that one of the more recent games in the 'Call of Duty' series ditched its single-player campaign mode completely, knowing full well that most people who bought it preferred to play online against other people. It didn't impact their sales figures at all. It's not just regular video games which are seeing changes either; the world of online casinos and All Sister Sites are preparing to take steps into the future. Whereas traditional online casino games offer virtual representations of slot machines, roulette, and card tables, a combination of virtual reality and live dealers are allowing gamers to place their bets against real people, in real time. Getting your friends together for a poker night may soon be as easy as persuading them to log on to their laptops!
2018 was thought of as a great year for video games, and although 2019 has been comparatively quieter so far, the second half of the year looks like it's going to step things up a gear. Here's a brief guide to the best new MMO games to look out for.
Crowfall
If you're currently trying to deal with a 'Game of Thrones' shaped hole in your life, we have some good news for you. Crowfall is a 'Game of Thrones' game in everything but name. It's a PC game made by ArtCraft, and if you want to pay for early access, you can try it out right now. This game was a Kickstarter project, and raised $1.8m from enthusiastic gamers keen to play it. Described as a 'sandbox throne war,' players can compete under several familiar-looking banners to battle for supremacy in one of five huge campaign worlds. Artcraft has promised that players will dictate the in-game economy, so you can wheel and deal your way to the top of the chain if you know your way around the virtual market. Given that it's already been soft-launched, we expect an official release imminently. We just hope that the furor about the way the television show finished hasn't hurt its potential popularity.
Starbase
Have you ever played a 'Star Trek' game (or something similar) and wished you could get hands-on with the way that the ships are built? If so, you'll likely love Starbase, which is a Frozenbyte game coming to PC soon. Although it's a science fiction game, players are promised total control over the environment. In real terms, that means every wall, floor, surface, device, and opponent you encounter can be destroyed. If you want to shoot a hole in the wall and float out into space, you're free to do so. In what we imagine to be a nod to 'Star Wars,' players can choose to fight for one of two factions, and then what they do after that is up to them. Starship design is fully customizable, down to the material and the nuts and bolts, and buildings can be built in the same manner. Starbase offers an infinite universe – hopefully not of the kind that failed to please the audience of No Man's Sky – and is currently in pre-alpha after around five years in development. Early access has been promised before the year is out.
Identity
This is a game that initially attracted a lot of buzz, then slightly disappointed people with its early access release, and is now attracting a lot of buzz again. In this PC and Mac game, Asylum Entertainment has tried to provide a wide open game universe. There's no central storyline at all; it's a combat-themed, lawless world that sounds as immersive as Second Life, but with guns. If you want to set up a business, you have that option. You can join the police if you'd like to help to keep order, but if we're all honest, we're going to play as criminals because they have the most fun. Some of the senior police in the game will be played as characters, portrayed by people working with or for Asylum. You could even choose to stay out of the conflicts, and buy and sell houses, renovating them as you go. We never knew we wanted a real estate simulator, but we do now!
New World
While we don't know much about New World at the moment (other than it having a projected 2019 release date), what we can tell you is that it's going to be a very big deal. This is going to be one of the first releases to come from the new Amazon Studios, and Amazon isn't going to want to come into the world with a dud. This has all the financial backing that you'd expect from a company of this size, and so we expect more of it than we would for a game coming from a small studio. The America of the 1600s is the game's setting, but this isn't the same world our colonial ancestors settled in. This is a darker reality, where magic is real, and monsters hide around every corner. As with Identity, players have full control over the kind of character they want to be, and how they want to interact with the world around them. You could just stay away from everyone else and be a farmer if you wanted to, although exploring what we expect to be a gigantic world teeming with life sounds like a lot more fun to us.
These are the four games which we're looking forward to the most right now, but we've also heard good things about several other soon-to-arrive MMO games, including City of Titans, Dark and Light, and Pantheon: Rise of the Fallen. Which is the one that will have us hooked going into 2020? We can't wait to find out!