Brazil is such an outrageously massive country, in terms of sheer volume. Which provides a smorgasbord of activities to choose from across this incredibly welcoming and friendly nation. I arrived here as cliché as possible; an Englishman with a starry-eyed dream of his nation lifting the football World Cup.
I joke.
I never had any high expectations, but I didn't expect England to be out of the tournament by the time I actually stepped foot on Brazilian soil! However, it's impossible to be down-hearted when you're around such beautiful (inside and out), warm-hearted and attentive people. "Alive" is the best adjective I have heard to describe Brazilian people. I've been completely blown away by the hospitality and affable vibe here.
After weeks of way too much partying with my mate from back home, I decided I would join Johnny from OneStep4ward.com on his overland journey to Uruguay – first stop being Florianópolis.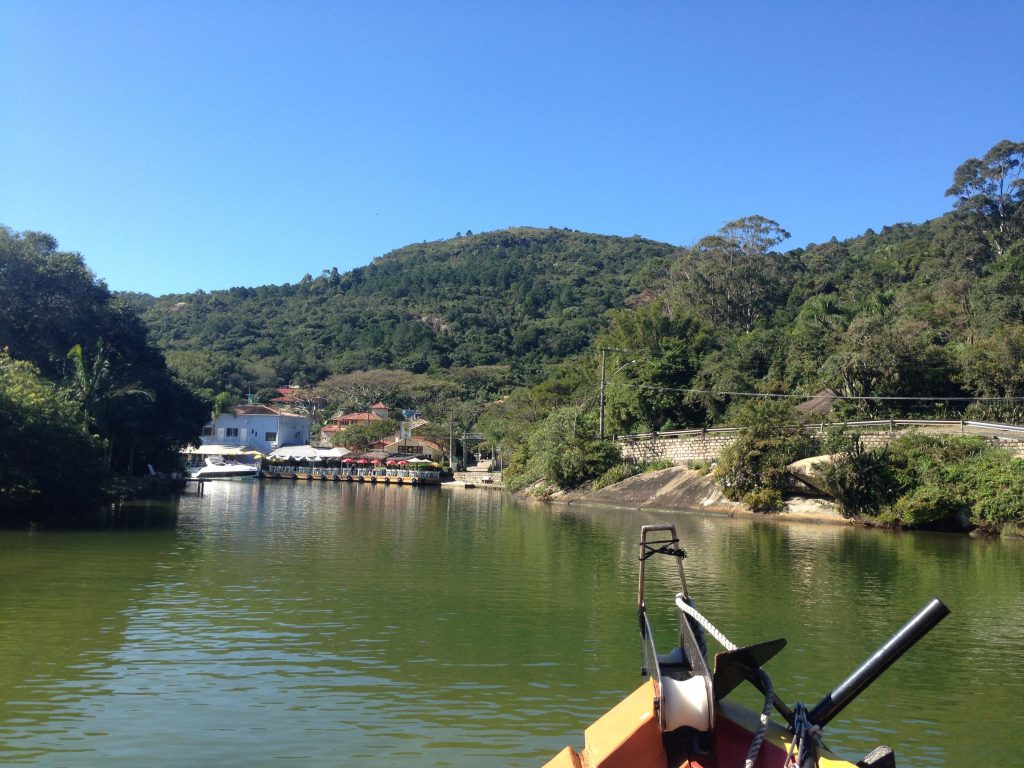 I had a good feeling about the place as Brazilians replied with enthusiasm when I told them where my next stop would be. It seems the place is a much loved holiday destination for vacationing Brazilians. After a less than adequate comfort 22 hours bus journey – we decided to dust ourselves down and treat ourselves to a Florianópolis boat tour.
We received a typically cordial Brazilian welcome from the owners from our blissful on the eye jumping off point, before being introduced to the other tour members – mainly charismatic and cheerful retirees who were more than happy to share with us their infectious enthusiasm for Florianópolis.
As we sailed down the heavenly lagoon of the fishing village, it all made sense to why someone would want to leave their home and make this one their new one. Absolute paradise. The boat stopped on the lagoon which was surprisingly chilly (it's winter here) which offered us guys the perfect chance to beat our chests by jumping in and swimming to a nearby rock, to take in the view in all of its glory.
My eyes simply were not enough for the serene nature that kept flashing before us. It really lived up to its nickname; 'The Isle of Magic.' Tea and fresh fruit is served on board while you can roam to the top deck, or just choose to have a chat on the bottom whilst agreeing that what you are seeing is absolutely beautiful. Or if you're a really excitable Brit you may even affirm that it is indeed, "proper lovely."
The final leg of the 9-4 trip finished with dinner on a picturesque lake which also homed a gorgeous waterfall. If you're still feeling adventurous you can order your food first and take a little ten minutes hike up to the top of the hill and check out the majestic view from the top, overlooking the waterfall. Perfect way to earn your food!
I don't usually like to use the term 'must see,' but I would make this an exception as I could not recommend Ondanca enough. Wonderful service, friendly and welcoming vibe, while being surrounded by constant beauty. What more could you ask for?