There are few better ways to see a city than from atop a bicycle, and this is definitely true for the beautiful Brazilian city of Florianòpolis. With its gorgeous coastal location and array of spectacular viewpoints; Florianòpolis is perfect place to catch some of that famous Brazilian scenery, and I'm not referring to gorgeous girls in bikinis.
Who knew?
We chose Caminho de Sertao for our bike tour and it was perfect. This outfit is first rate and they offer a wide variety of tours to choose from. Many people opt for a day tour, like I did, but there are multi-day tours that involve everything from whale watching to vineyard tours. You can even design a custom itinerary for your tour. No matter how you'd like to see the island, this bike tour company has ways to make it happen.
Caminho de Sertao offers great bikes that are in perfect condition, and they provide helmets and everything that you'll need for your tour. They offer insurance for your trip so be certain to bring your passport along before your tour.
Our tour wound its way along the coast of Lagao de Conceiçāo where it's possible to swim if you'd like to to during one of the scenic stops. I didn't, but it was still fun to watch all of the Brazilians jumping in from the sides of the cliffs. There are plenty of other stops along the way, which included one of the best little fresh fruit markets I've ever seen. There's nothing quite like a bit of fresh, South American fruit on a long bike ride.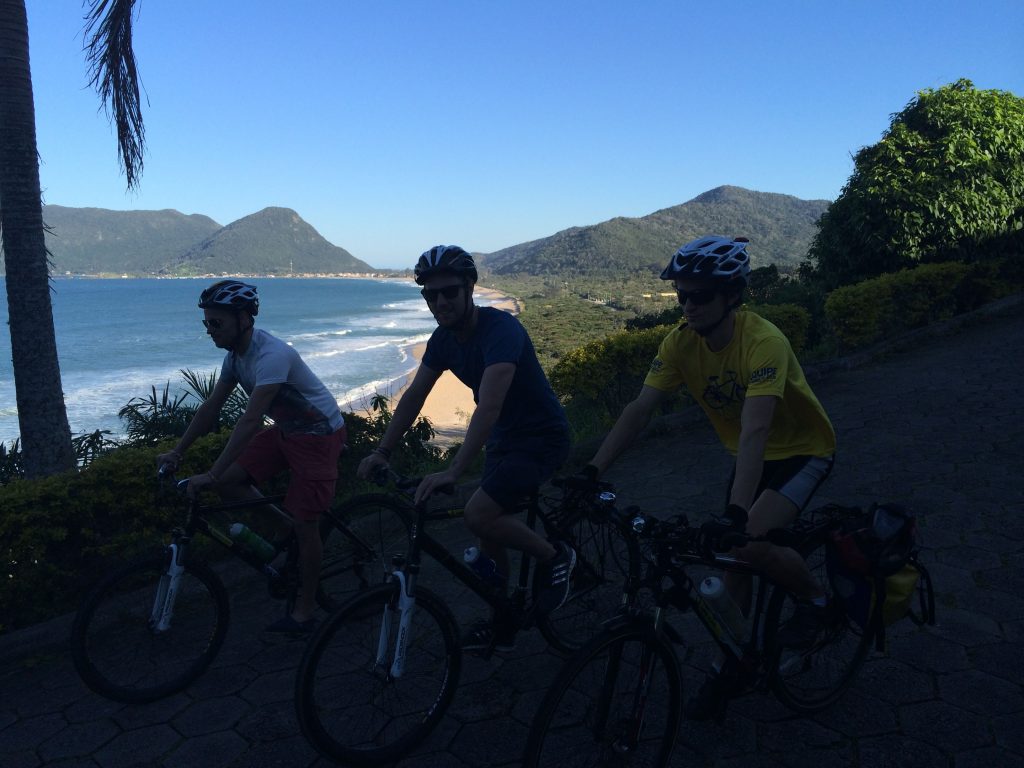 The ride itself is not terribly strenuous, and the views really do make it all worthwhile. Perhaps the most stunning vista on the trip was Lagao de Peri, where the sunset practically knocked me over with its sexiness. It's not hard to see why Brazil is known for its spectacular scenery, especially taking such a visually pleasing bike tour as this one.
If you find yourself in Florianòpolis and want to get a great view of the area be sure to sign up for a tour with Caminho de Sertao. They do a fantastic job of showing off their gorgeous island.