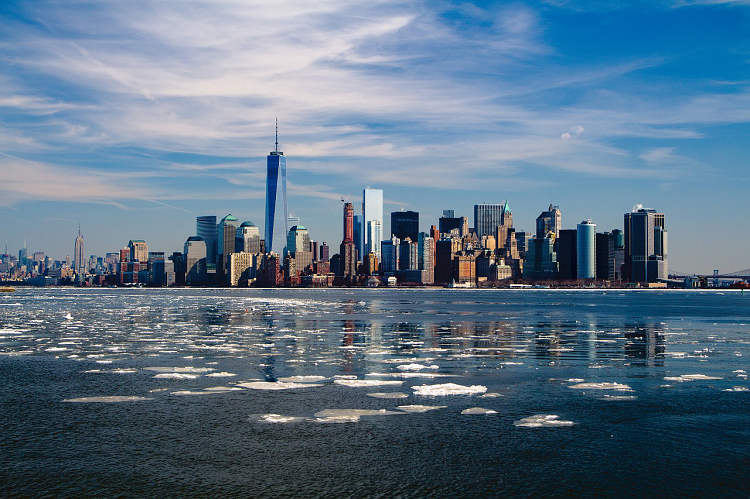 Best-Kept Travel Destinations in the USA
So you've probably been to the Big Apple, been to Vegas, or visited Honolulu. But maybe, you're in the mood of finding the best-kept locations of the country, from off-the-beaten tracks and under the radar gems.
From quaint towns offering lots of culture and interesting museums, we've put together a lot of beaches, museums, national parks, and more, chances are, you probably don't know about these locations.
Here are some tourist secret destinations in the US that you don't want to miss:
Block Island, Rhode Island
Quite surprisingly, Block Island doesn't get many visitors as compared to more popular tourist hotspots like Nantucket and Martha's Vineyard.
Despite it all, it still manages to keep a low profile, mostly the crowd of tourists that are traveling along this region.
Its stretch of 17-mile beaches remains crowd-free. Not to mention, the island is also known for stunning lighthouses and hiking trails.
Supai, Arizona
Located in the state of Arizona, The Supai Village is where the Havasupai ‒ the smallest Indian tribe in the country is found. It's also the only place where up to this day, the mail is delivered via horses.
While a lot of tourists visit the Grand Canyon yearly, a big portion of them misses Supai and the breathtaking scenery that surrounds it.
Keep in mind that Supai is not accessible via the roads, and the only way to go there is either by foot, horses, or a helicopter.
If you're the type who wants to go back in time and encounter a more authentic experience, then Supai is one of the top places that you should go to.
Lake George islands, New York
Although spending the summer in Lake George isn't exactly a best-kept secret, camping in one of the smaller islands in the middle of the lake is.
These islands are state-owned, about 44 of them, and can host about 387 campsites. Every shoreline site has at least have a picnic table, a fireplace, a toilet, and a dock good for one boat.
The islands or only accessible via boat, so visitors can rent out a boat during the entire duration of their stay, or asked to be picked up or dropped off.
Mackinac Island, Michigan
This island is listed as one of the National Historic Landmarks. Mackinac used to be one of the most popular vacation spots in the country ever since the 1880s. Today, it's still managed to keep most of its charm.
Know beforehand that cars aren't allowed on the island, and the mode of transport around and in and out of the place are horses, buggies, and bikes.
There are also a lot of places which you can explore by foot such as the main street, where it's mostly filled by unique shops and breathtaking Victorian buildings.
Swan's Island, Maine
Main is popular because of Acadia National Park and Mount Desert Island. However, if you're looking for an underrated destination nearby, then Swan's Island should be on your list.
The island only has about 350 people living in it, and one of its primary industries is lobstering. To get there, it takes about a 30-minute ferry ride from Bass Harbor on Mount Desert Island.
Bend, Oregon
Since Bend is located close to a volcano, mountain range, and a river, it means that there are a myriad of activities that you can do while you're here. It also has a breathtaking outdoor scene that you just can't help falling in love with.
Spend a fun day hiking in one of its hiking trails, or try out paddleboarding in the river. The area's main town also has a lot of restaurants and bars that tourists can go to. There are local wineries and breweries in the area as well.
Geneva on the Lake, Ohio
This quaint village resort found on the Southern Ohio shores has a national park, a winery trail, and several lakeside activities.
But the summer season is where Geneva truly comes alive. It's just a one-hour drive away from Cleveland, Ohio. Geneva on the Lake makes an excellent destination for those who want to escape the hustle and bustle of the city.
Texas Hill Country
Austin is great, no doubt. But Hill County is another story. Make a stop at Gruene, a historic town for some live music.
Drop by Gruene Hall, which has pretty much everything you might want in a Texas roadhouse. Bandera is another place that you must stop by and try it's famous chicken fried steak.
While you're there, you can also ride actual horses- they call it a Cowboy Capital in the World, after all.
Finally, head over to the Enchanted Rock State Natural Area, and if you're up for a little adventure, climb the pink granite peak, and marvel at the stunning views from up above.
Islamorada, Florida
When you think about the Florida Keys, Key West is probably the first thing that will come into mind. But a little bit further up in the island's chain, you'd stumble across Islamorada.
This is the Keys' best-kept secret, offering a more laid back vibe. It's filled with breathtaking art galleries, exquisite dining experiences and accommodations, and fishing activities.
The best part? It's just a mere 90-minute drive if you're coming from Miami International Airport.
While you're there, head over to Morada Bay, an open-air beach bar where tables are set on the white sands. They also hold full-moon parties with plenty of live music, bonfires, and dancing.
Great Sand Dunes National Park and Preserve, Colorado
Known to be the tallest dunes in the country, visitors go here to experience activities like sledding and sandboarding.
If you don't want to rent boards, you can bring your own as well, as long as it's in the park service's guidelines.
Final Thoughts
The United States is a large country, but only a few ventures far enough to experience the full extent of it. Although most are not go-to destinations for most tourists, if you're looking for the best-kept destinations cities in the US, then they're definitely worth the stop.