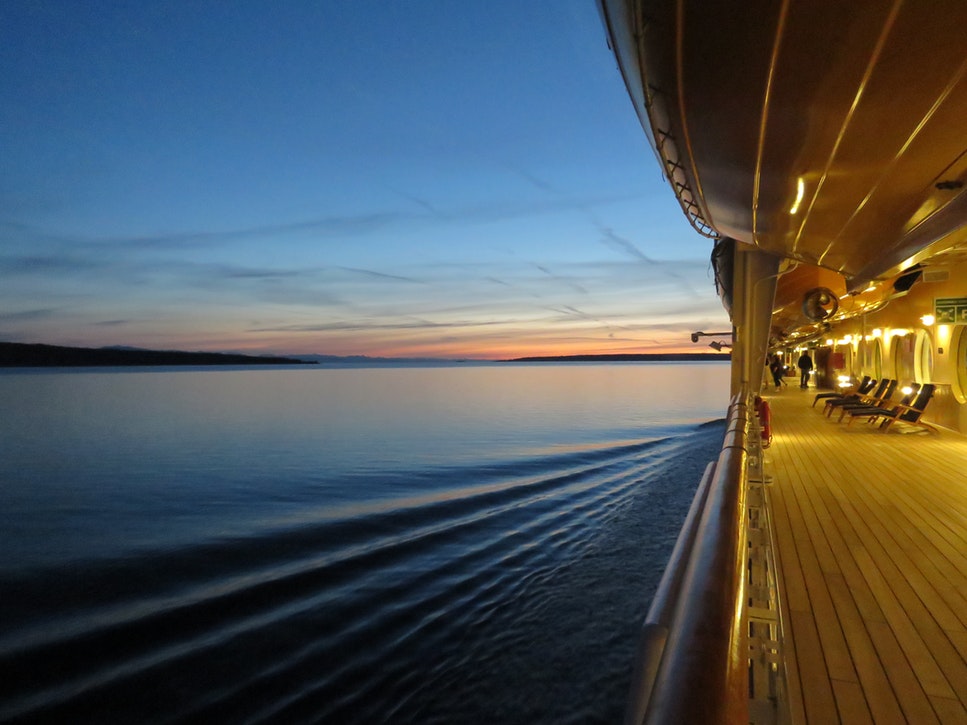 Bali is home to many attractive features, there are huge volcanic mountains, beautifully spread coral reefs and traditional attraction sights that are very appealing to many visitors. However, a tour around Bali cannot be termed complete without taking the famous Bali cruise. Taking a boat cruise around the island is a surreal way to an unforgettable experience.
If you have an interest in taking a detailed exploration of nearly all that the island has to offer, including its flora and fauna, then a boat cruise is an activity you cannot afford to miss during your stay or visit in Bali. There are a number of Bali cruise packages with each offering you a distinct feel of the island.
Bali cruises can be defined as a fine blend of all the fine things that one could ask for; they are a combination of leisure and a luxurious adventure. Getting away to Bali? These are other reasons why you should take the Bali cruise.
5 Reasons Why the Bali Cruise Is a Must Sign-Up
Get a Chance to Explore the Marine Life Beauty
Picture this, a chance to explore hundreds of fish species, diverse coral reefs and many other species of organisms that live underwater. This is the kind of treat that a cruise to Nusa Lembongan will give you. If you are looking forward to a more thrilling experience, consider taking a scuba dive at some of the identified dive sites in Lembongan. You will love the face of oceanic sunfishes and the manta rays.
To Get A Taste of Thrilling Waterslides
Imagine going through a water slide that is customized with fun twists and turns and what's more? The end drops you right into the middle of the water. Sounds fantastic, right? Well, this is the kind of fun that a cruise to the pontoon winding waterslide will give you. The customized waterpark is 35 meters long, and you are allowed to slide through it as many times as you please. A cruise here is a guarantee to maximum fun.
Luxurious and Cozy Yachts
Nothing creates a heavenly feeling than a leisurely cruise across the deep sea of Bali, in a yacht that is not only cozy but also very luxurious. Enjoy the serene feel and view of the sea as your mind gets drifted away into the tranquility of the music coming from the professional live bands. On this yachts are state of the art bars ensuring that your cocktail glass never goes empty. If hungry, you will be treated to a finger-licking lunch. Many yachts have open sundecks so you can rock your bikini and sunbath for an hour or several.
Adrenaline Gushing Activities
While some love it cool, many love the thrill that comes with some Bali cruise packages. If you like it when your adrenaline keeps gushing through your veins, then cruising activities like parasailing are a right pick for you. This and other activities like boat rides and board jumping will have you flying high up into the sky with nothing beneath you other than the blue sea. If you prefer more calmness, you can just canoe your way around the sea.
A Chance to Take a Walk on the Sea
Taking a sub-marine walk is a great way to experience life beneath the sea. If you are afraid of the depths and catching a cold, then you will enjoy a semi-submarine walk which will give you an aqua feeling. Some traditional boats have a clear glass bottom that will give you a near-real feeling and view of the sea bottom. A beautiful view of the marine life below your feet.
In Summary
A visit to Bali exposes you to unlimited opportunities to learn and see new things. A cruise on one of the luxurious and cozy yachts guarantees sight to breathtaking sceneries and a closer encounter with marine life. The many activities help ease your mind as adrenaline rushes through your veins. Taking a Bali cruise is a great way to unwind in Bali, Indonesia.