There are a lot of ways to travel around Australia. As seasoned travellers will know, your accommodation can have a direct impact on the overall success of your trip, with different accommodation types achieving different things.
Whether you love to travel in luxury or you don't mind sleeping in a small hotel room, there's a variety of Brisbane accommodation available. This article takes a look at some of the options available to you.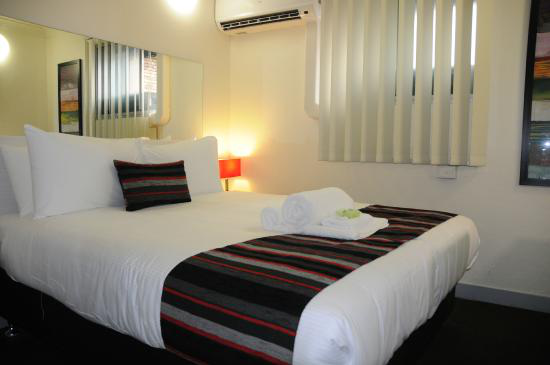 Hostels
Hostels are a popular choice for backpackers, young travellers and anybody not intending to stay in the one place for very long. The best thing about hostels? They're cheap, they're easy, and they serve their purpose. While hostels aren't the go-to choice for luxury lovers, they do have some of their own perks, plus they can save you a lot of money.  
If you don't mind sharing rooms and maybe taking the occasional cold shower, a hostel is a great option for those with a limited budget. They can also be incredibly fun. When you choose this Brisbane accommodation type, you can expect to make some new friends and find yourself making memories you wouldn't typically make in a private hotel.
Hotels
Hotels come in many forms. From luxury hotels through to the cheaper, more basic hotels, there are a few different ways you can utilise hotels when it comes to Brisbane accommodation. Hotels are a popular choice because their services and amenities ensure that you're completely comfortable during your stay.
The perks of a hotel are as simple as having somewhere to have your bags securely looked after, having your own bathroom to use, and having clean sheets on your bed. The various types of Brisbane accommodation hotels on offer mean that you can choose from a range of options and prices to suit your budget.
Private Rooms or Couches
This is a suitable option for travellers that are a little braver and a little less high maintenance. Share accommodation sites have seen many locals offering their homes to travellers, to the extent where it's become a very normal thing to do. For the budget conscious and culture thirsty, staying on a couch can be a fantastic way to save money.
Staying in somebody else's home is a form of Brisbane accommodation that's both inexpensive and easy to book, however, it goes without saying that accommodation like this often lacks the privacy and flexibility of accommodation like a hotel or apartment.
Serviced Apartments
Serviced apartments are quickly becoming a popular choice for travellers staying in Brisbane. They're a suitable option for just about anyone, from newlyweds through to businesspeople, making them an ideal form of Brisbane accommodation. The advantages of serviced apartments vary from having serviced cleans and kitchen facilities to enjoying a fully furnished home-like feel.
People often don't realise that serviced apartments are suitable for an array of travellers and can be used for both short and long term stays. They're also a great option for anybody looking for comfort, privacy, and a space where they can make some unforgettable travel memories in.