I visited Brunei a few weeks ago and before I left – everyone was falling over themselves to tell me how boring the country is. "I'll show you," was my response as I returned to Borneo for the first time in years. With the goal to prove everyone wrong, by having the best time imaginable in Brunei and shoving it in their big, negative faces!
…It was a very boring weekend.
It wasn't so bad that I feel the need to slate it. The people were very lovely, the place was clean and it was easy to get around. It was just….ok. It was like being on a date with a 'nice girl' who I didn't really have anything in common with.
Ulu Temburon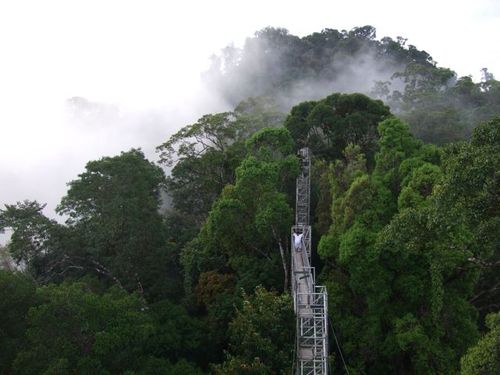 The Ula Temburon National Park was 'nice' and 'ok.' It was the best thing I did there actually. I might even go completely over the top and say it was 'not so bad.' I wanted to scuba dive but I caught sunstroke (again in Borneo, like last time – why do I never learn?) So maybe that was the missing piece of the tedious jigsaw.
Proboscis Monkey Spotting
I took a water taxi around the houses on stilts (yawn) and went on the search for the monkeys who have noses that look like willies. They didn't show up so that was pretty disappointing. I've seen them before though so off I went for a brew…
High Tea at the Empire Hotel
The Empire Hotel is a very posh hotel – so posh that the Sultan of Brunei owns it. It's reportedly running at a major loss, but being kept open to save face. You can go there during the day for 'high tea' and drink tea with scones, sandwiches and cakes while overlooking the ocean.
I did other stuff like snap the Sultan's palace and visit mosques, but I just wasn't 'feeling' the place at all. Feel free to tell me what I missed out on and anything I overlooked.
Song for the moment – 'Nothing ever happens,' by Del Amitri
"And nothing ever happens, nothing happens at all
The needle returns to the start of the song
And we all sing along like before."