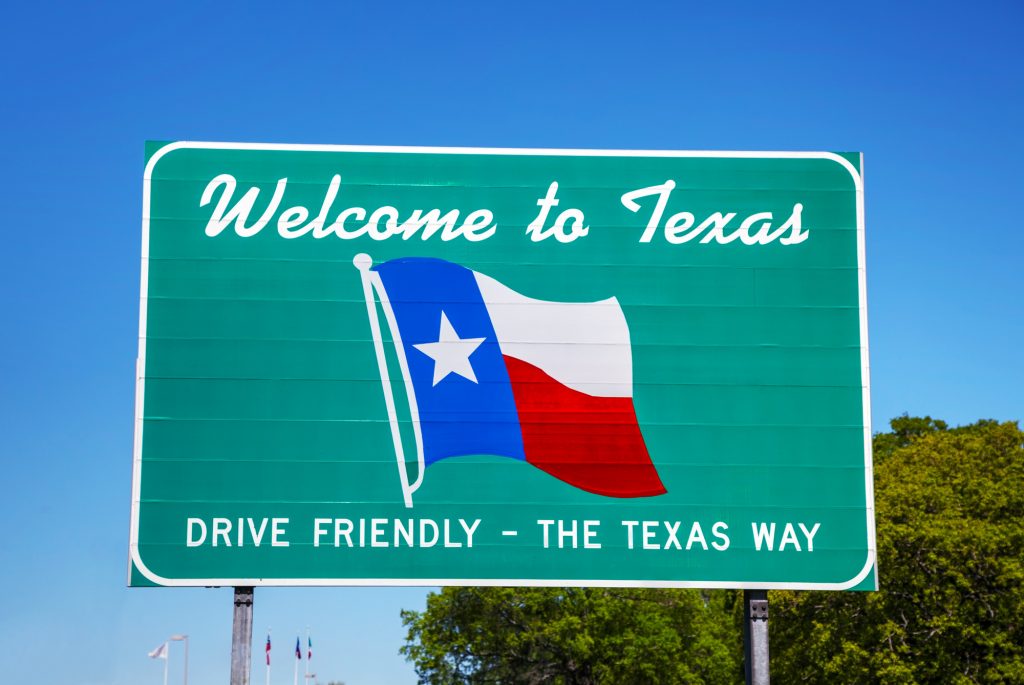 Looking for some fun in Grapevine, Texas? Then this article is for you. Click here to reveal 9 fun things to do in Grapevine, Texas.
When planning a family vacation, most folks think of visiting national attractions like Disneyworld, Hersheypark, the Grand Canyon, or NYC. Others opt for an all-inclusive cruise or ecotourism adventure, while some families like nothing more than setting off for a wilderness adventure complete with tents and s'mores supplies.
We've got another suggestion, this one a bit off the beaten path. It's a trip to Grapevine, Texas — aka The Christmas Capital of Texas! Read on to learn about all the fun things to do in Grapevine that make it an ideal destination for families, couples, or groups!
1. North Pole Express and Other Holiday Events
All abooooooard! Hop on this Christmas-themed train ride that takes you through a winter wonderland. You'll meet Mrs. Claus and the elves, sing some carols, and enjoy a musical show featuring the big guy himself — Santa!
This is a wildly popular attraction for locals and tourists alike. For that reason, tickets tend to sell out early — and when we say "early," we mean July. Plan ahead if you want to ride the North Pole Express.
2. Ride the Grapevine Vintage Railroad
Can't make it to Grapevine during the holiday season? No worries. You can still experience this beautiful late Victorian-era train, which departs on exciting special events all year 'round.
Hour-long excursions happen every weekend or ride all the way to Fort Worth for a truly special trip in lovingly restored 1920s coaches.
3. Lights, Christmas, Action!
One reason Grapevine bills itself as the Christmas Capital of Texas? Every year, it holds approximately 1,400 holiday-themed events! Of course, you won't be able to attend all of them, but be sure to catch the Parade of Lights, as well as theannuall 20-minute Magic of Christmas Light Show.
4. LEGOLAND Discovery Center
Do you have a little one who's obsessed with building LEGOs? Or maybe you are a kid at heart who never lost the love for LEGO bricks. Either way, you will love the LEGO factory tour in nearby Dallas.
Between a pedal-powered flying ride, Duplo Village, an unusual ball pit, a LEGO chariot ride, there's loads of LEGO-themed fun. Of course, this attraction also offers plenty of bricks to build with and photo opportunities that you can't pass up. Plan about two to three hours for this destination — or more if you've got a budding architect in the family!
5. SEALIFE Aquarium
One smart way to pack in as many fun things to do in Grapevine as possible? Combine your LEGO adventure with a trip to the SEALIFE Aquarium. It's a relatively small attraction as aquariums go, but there is still so much to see and do here.
Check out fish and other aquatic creatures from a variety of angles — viewing bubbles in the tanks, glass floors that let you look down on the water without fear of falling, and even an amazing 360-degree glass tunnel! There's also an open tank where curious kids (and their parents!) can interact with sea urchins and starfish.
6. ICE! at the Gaylord Texan Hotel
Visitors from colder climates might not think that an attraction created from two million pounds of ice is, well, all that attractive. But this experience, hosted annually at the Gaylord Texan Hotel, is an absolute must. Trust us on this one!
Forty international artists hand sculpt an astonishing amount of ice, which must be kept at a chilly 9 degrees. Among the holiday scenes featured in this indoor wonderland are giant, two-story slides made of the frozen stuff.
Make wonderful family memories by visiting ICE! — without having to scrape your windshield or even shovel any snow. And think how much fun it will be to tell your friends you saw ICE! in Texas, of all places!
7. Grapevine's Gourmet Restaurant Scene
By now, you are probably realizing that with so may things to do in Grapevine, it would be wise to extend your stay by a couple of days. That's an especially smart choice for foodies, who will be wowed by the array of great restaurants in Grapevine TX.
Choose from Tex-Mex, steakhouses, seafood, Italian, nouveau American, and family-friendly dining options. With over 200 restaurants, Grapevine is a gourmand's paradise.
8. Cheers to Grapevine!
It should come as no surprise that a place called Grapevine plays host to the Southwest's largest wine festival, WineFest, every September. However, you don't have to wait until fall to taste local wines. Check out the Urban Wine Trail any time!
Whether you prefer a crisp, chilled Chardonnay or the nuanced spice of a rich Merlot, Texas's winemakers have crafted a glass that you're sure to enjoy. Beer more your thing? Grapevine has two local breweries and one cider company, so everyone of legal age can enjoy a refreshing beverage!
9. Historic Main Street District
Before you head for home, make sure to take a stroll through the Historic Main Street District. Shop 'til you drop in one of the many charming boutiques, check out the public art installations that will make a perfect backdrop for your Insta story, or just enjoy a cup of coffee while people watching.
This area is steeped in history, and you can get the sense that you've gone back in time simply by visiting Grapevine's Main Street. Don't miss the chance to visit artisans' workshops like a glass-blowing studio, a blacksmith and a bronze foundry!
What Things To Do In Grapevine Sound the Most Fun To You?
With so many unusual and entertaining things to do in Grapevine, you are probably having a hard time selecting which ones to try first! Whether you visit during Christmas time, plan a trip to WineFest, or simply bring the whole family for summertime fun, Grapevine will not disappoint.
If you have ever visited the historic city of Grapevine, tell us all about it! What attractions are musts? Any recommendations for restaurants or wineries? We'd love to hear your thoughts, so be sure to leave a comment below.