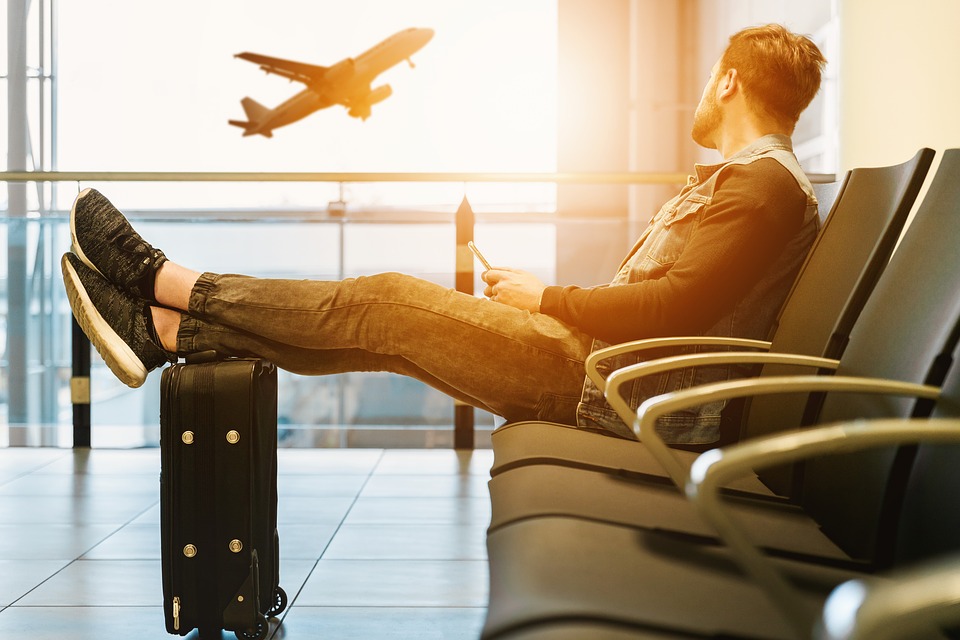 Many families and individuals are traveling abroad for the first time in their lives. It is fun and exciting to experience a new and wonderful land, but there are many things you need to do and know before you start your adventure.
For one thing, there are many tour groups that will take you and your family to the various popular places and tell you all the information you would ever want to know. For more information about tours, click here.
Below are 8 essential tips you need to know when travelling abroad.
1. Check with Your Bank
You will want to exchange money before you leave to avoid the fees charged by overseas banks. You may want to check the exchange rate on the Internet before heading to the bank to make sure you are getting a good rate on changing your money for that of the country you are traveling to.
In addition, you will need to notify your bank you will be traveling and for how long. You don't want the bank to freeze your account thinking someone else is using your account abroad. Just in case you do lose your wallet while traveling it's always handy to invest in a wallet tracker. You can read more about them here https://www.stayontrails.com/best-wallet-tracker.
You will need to bring extra funds for tips. Tipping tour guides, housekeeping staff and wait staff is all expected and appreciated.
2. Copy Your Passport
When traveling, you should always keep an electronic copy of your passport with you. You can email a copy to yourself or have it in a separate file on your phone.
You will also want to leave a paper copy of your passport at home or with a trusted friend or relative. You never know when you may lose your passport, or it could be taken out of the hotel.
You may also want to check with the country you are visiting to see if a visa is needed to enter or travel about a country. A visa is different than a passport as it allows you to move through the country for different reasons, like general travel, medical reasons, and/or to attend school.
3. Visit Your Doctor
If you take medications, you will need a doctor's letter stating the reason for the medications you will be traveling with. This is important so that the individuals in charge at the airport do not confiscate your prescriptions and you end up without the medications you need.
While at the doctor's office, ask about vaccinations. Different countries may require that you and your family are vaccinated against different types of illnesses before entering the country.
4. Register with the Embassy
It is a good idea to seek out the embassy or United States Consulate near where you will be staying. You will want to register that you will be in the area and for how long. Tell them where you are staying, where you are from, and how they can contact you, like at the hotel or with your cell phone number.
You never know what could happen and if the embassy knows you are there, they can help you in case of an emergency.
5. Sign up in Advance
If you are going to take advantage of tours and other types of adventures, try to sign up in advance. You can visit the website of places of interest and tour guides from the comfort of your own home.
It may be cheaper to book tour guides and other types of events before arriving. You will also be avoiding the possibility of the event being sold out once you get there.
The same goes for travel. You can reserve a cab or bus before you get to a new place. That way you won't be wasting any time waiting for transportation. Also, look to see how far away from your hotel the event is. Often times, walking is much easier and cheaper than taking transportation.
6. Electronics and Adaptors
Check with the hotel you are going to be staying with to see if you will need to bring your own electronic adaptors. Some countries require a different type of electrical cord than that of the US, and some hotels do not carry these for guest to use.
A trip to your local electronics store will allow you to find the proper adaptors for different countries, although many places in Europe feature the same style of electronic outlet.
You many need to purchase more than one adaptor if you are planning on bringing multiple handheld devices like a cell phone and laptop. Never plug anything into an outlet unless you know it will accept the plug without starting a fire. The best thing to do is check with the person who checks you in or call ahead and find out.
7. Check with Your Cell Phone Carrier
If you are wanting to use your cell phone while traveling through Europe, you will need to notify your phone carrier about your travels. Some phone companies have a "global" plan in which you will need to pay an extra fee to be able to use your phone on vacation and to avoid the expensive roaming fees.
Additionally, you don't want your cell phone carrier to turn off your service thinking someone stole your phone and took it overseas.
8. Language Translator
If you are not going to take the time to learn a new language, and you don't know anyone in the country you are visiting, it is a good idea to invest in an electronic translator device. These are typically small and handheld and will translate any language into English or any other language.
There are also some apps you can download on your phone that will translate languages, but when you are traveling, you need something reliable and if your cell phone service is spotty, you will not get a consistent translation when you need it.
Traveling abroad is exciting and fun when you plan ahead and take care of the little things. Make a list and don't leave anything to chance. Be prepared for every possible scenario you can think of.