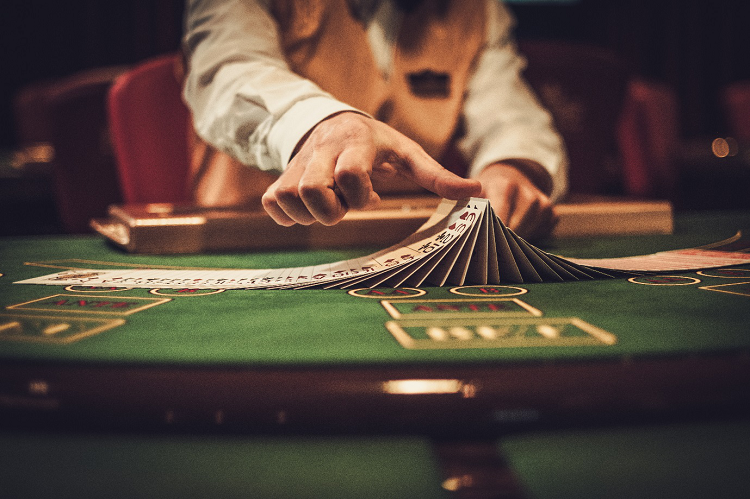 You may have heard of some famous professional poker players like Justin Bonomo or Daniel Negreanu, but it could surprise you to learn that the following celebrities also like to try their hand at a game of poker. While some are known to have brought home a lot of money from the game, others haven't won big yet.
Ben Affleck
You'll know him better for his recent role as Batman, but Ben Affleck has a reputation as an excellent poker player. The Oscar award-winning actor/director is known to play with fellow actors and producers in private villas with minimum buy-ins ranging from $50,000 to $100,000. He reportedly once declined taking part in a tournament without receiving a $1million appearance fee.
Receiving poker lessons from professional players such as Annie Duke and Amir Vahedi, Affleck's biggest success to date was winning the 2004 California State Poker Championship. Looks like those lessons have paid off!
Tobey Maguire
Spider-Man actor Tobey Maguire has been playing poker since 2004 and is known for being somewhat of a shark at the table, with many successes under his belt. However, Maguire reportedly refuses to play poker without his Shuffle Master machine, which is supposed to give a random, fair shuffle each time and increases the speed the game is played.
Rafael Nadal
While Rafael Nadal is currently preparing for this year's appearance on the grass courts of Wimbledon, you may be surprised to hear that he is also a poker fan. In recent years, he signed with PokerStars and went up against some big names in a publicity match. However, his lifetime poker earnings are currently thought to be at zero.
Michael Phelps
Michael Phelps learnt to play poker when he shared a house in Baltimore with Jeff Gross, the professional poker player. Gross later described Phelps as 'one of the best celebrity poker players around'. So far, Phelps's best result was fifth place in a $1,570 No-Limit Hold'em event in the 2008 Caesars Palace Classic. And now that his professional swimming career has come to an end, with 23 Olympic gold medals under his belt, we may see more poker appearances from Michael Phelps.
Shannon Elizabeth
Best known for her role in the American Pie films, Shannon Elizabeth has also gained a reputation as being an excellent poker player. Finishing third in the 2007 NBC National Heads-up Poker Championship, she once described poker as her second career, with regular visits to Vegas to take part in games. However, she has not taken part in many events recently.
Matt Damon
Matt Damon starred in the 1998 poker film, Rounders, inspiring many people to take up poker. While preparing for this role he spent $25,000 to get experience in poker tournaments. Since then, he has entered various poker tournaments, doing well in the 2008 and 2010 World Series of Poker.
Kevin Hart
Comedian and actor Kevin Hart surprised everyone by taking part in a live poker event in the Bahamas in 2017. He then announced his partnership with PokerStars in Monte Carlo, saying that he thinks the poker community is an excellent example of all types of people coming together to have fun. In 2018, Hart took part in a televised game where he accidently won the game by misreading his hand. Hart's total winnings are around $48,000.
So, keep an eye out when you're next playing poker, you may run into a famous face!