If you have a spark for travel, then it's likely that you've heard of a variety of exotic islands. These places surrounded by water tend to be alluring because of the sun, sand, and sea that they have to offer. There are hundreds of islands that are dotted around the world which means you have a number to choose from. Each has their own different characteristics and can offer different experiences. For this reason, you may be stuck on ideas regarding which island to visit on your next adventure. You will find six islands that you should seriously consider visiting next time you're thinking about lounging on an island and sipping a delicious cocktail out of a coconut in the following article.
Santorini
Amongst the list of best islands in the world, Santorini often has a place. If you've ever been browsing on the net for top islands to visit and come across pictures, then it's likely that you understand why. This breathtaking place consists of two inhabited islands and numerous islets. One of the things that makes Santorini so attractive as a holiday destination is that their beaches have black and red sand. You can also visit the Ancient Akrotiri to learn more about the ancient Greek society. If you enjoy hiking, you can do so at the Ancient Thera and see the ruins of the Roman empire while you're at it. Some other attractions in Santorini include the Museum of Prehistoric Thira, the beaches at Perissa, Pyrgos, and Caldera. If you do decide to visit Santorini, you should also note that you'll have a fresh supply of fish and seafood waiting for you if you enjoy such delicacies. September and October are said to be two of the best months to visit as the weather is warm and mild, and most places are still open for business. Overall, it's a relatively safe place to travel to, quite affordable, and you can get around either by foot or on the bus.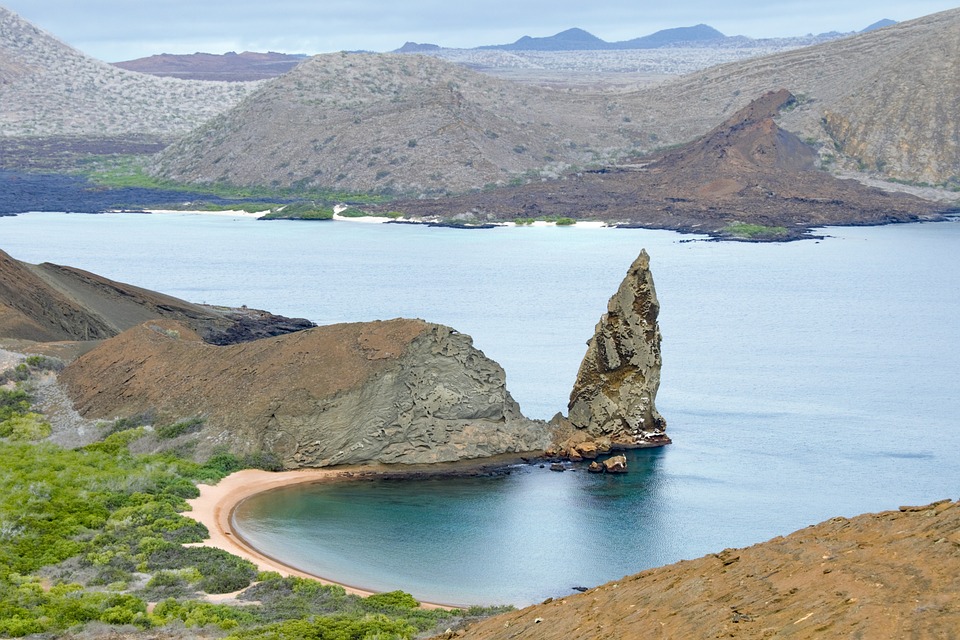 Galapagos Islands
If you enjoy animals and exotic boat cruises, then you should add the Galapagos islands to your list of places to go. This unique island has huge turtles, sea lions, tortoises, short-feathered penguins and bizarre birds that freely wander around which can be exciting if you're an animal lover. If you're looking for something out of the ordinary to do, then this may be ideal. Some of the best months to visit are between January and May as you may find it's significantly cheaper to travel. In terms of food, you should find fresh seafood as well as lobster, octopus, and shrimp on demand. You can find dishes similar to those on mainland Ecuador such as rice, yuccas, plantain, or potatoes. Ideally, the best way to get around the island is by boat. If you happen to enjoy cruises, you should take a look at Ecuador & Galapagos Insiders to find some of the best-selling tours that you could consider going on. Some site attractions to consider if you go to this unique island are the fish market of Puerto Ayora, Los Gemelos to see the twin craters formed by the collapse of the volcanic roof, under the lava tunnel to do a bit of crawling. If you enjoy adventure and want more daring activities, there is plenty to get up to like snorkeling with sea lions in Lobeira, biking around the wetlands, hanging out with the sea lions at Isabela island, cliff jumping at Las Grietas, or hiking to Tortuga beach. These are all activities that will likely be unforgettable, so you should look into doing them if you ever end up visiting the Galapagos islands.
Hawaii
At the top of the list for some of the best islands in the world, it is likely that you will find Hawaii. This popular island is one that is known for its astonishing beaches filled with warm white sand and clear blue seas. To begin with, some interesting things you should know about Hawaii are that it has eight national parks, over 400 beaches, numerous places available for hiking and endless beauty. In addition to this, Hawaii is also known to have hardened lava desserts, black-sand beaches and inviting rain forests which you can take time out to explore. Although it can only be seen from a helicopter, you should think about visiting Na Pali Coast, Akaka Falls in State Park, as well as snorkeling in Kauai. Other reasons to visit Hawaii are the beautiful plumeria flower and the popular sunrise over Maui's Haleakala National Park which you need a paid reservation to see! In terms of ranking, Hawaii takes leading spots for one of the best golf and luxury destinations as well as one of the best places to visit in December. It is a popular island for a reason which is that it makes for an amazing holiday spot because it has so many things to offer.
Bora Bora
If you've been playing with the idea of visiting French Polynesia, then you may want to think about stopping over at Bora Bora. This spot is one that often ranks high for an ideal honeymoon destination, and there are many reasons why. For starters, Bora Bora is a relatively small island being only about six miles long. If you're looking for a tropical getaway, then this destination may be what you're looking for as it has a number of luxurious resorts, warm beaches, good food and welcoming locals. If you want to save money, it is best to visit in the off-season or consider months between March and May or October and December. There are so many things that you could do for fun, so if you visit this island, you don't have to worry about getting bored. Some of the activities to consider doing in Bora Bora are riding a catamaran, or touring Bora Bora's stone temples. In addition to this, you could also engage in water sports like kayaking, paddle boating, and shark-feeding. There are also coconut studded beaches and military canons which you may find interesting if you're curious about the history of the island. It is an island that is visually stunning as well as jam-packed with things to do so definitely ideal to visit at some point in your life.
Cyprus
Visiting Cyprus is often a desire of people who have been bitten by the travel bug and are on a hunt for some sunshine. It is a destination that happens to be sunny all-year around seeing as it's one of the hottest places in the world, so you shouldn't worry too much about what month you decide to visit. As with most destinations, going during the off-peak season will save you money, however. Cyprus has a number of beautiful beaches, and you may also be pleased to know that it happens to have the cleanest waters in Europe for the past ten years. This means that you can freely immerse yourself in their waters without having to worry about pollutants or any other unpleasantness. Aside from its amazing water, some other reasons that you should visit Cyprus include the green forests and mountains, exciting nightlife and great hospitality. It also has a richness of history and culture with archeological sites such as the Ancient City Kingdom of Kourion in Limassol, Tombs of the Kings in Paphos as well as other historically rich museums which will tell you a lot about their past times. A bonus attribute of Cyprus is their shipwreck dive which is considered to be one of the best in the world. It is called Zenobia and is just ten minutes from the Larnaca coast just in case you want to go and have a look. If you ever do decide to visit Cyprus, you'll have nothing short of a blissful time.
Fiji
It is likely that you've heard of the popular Fiji Islands and that's because it's a great island to consider visiting. Like many of the other islands mentioned above, there are endless activities for you to do upon arrival. To name a few, you can hike the Mamanuca mountains, visit some of the boutiques of Suva, or snorkel with the colourful fish that are swimming under the islands clear blue seas. You can also sample the culture in Nadi as they have open-air souvenir markets, see people from the Sawau tribe partake in a fire-walking ceremony at Beqa island, drink kava on Vanua Levu island, and hike the falls of Taveuni. These experiences can be both interesting and adventurous if those are some things you'd like to experience on holiday.
Travelling is one of those things that not everyone has the opportunity to do, so when you can, you should make the most of it. Try not to be afraid of visiting new places and experiencing the beautiful things that different countries or in this case, islands have to offer. By doing so, you may gain a lifetime experience that will forever hold a special place in your heart.