The most popular tourist destinations increased in crowds with each passing year. If you love the thrill of adventure that travelling offers you, you will love the thrill of travelling to lesser-known places. There are so many exciting places to see on this planet, and many of them are far from the maddening crowds of Instagram-hungry tourists.
Before you pack your bags and set off, it's important to remember that these types of trips are for collecting enriching experiences, and not material possessions. And while there are some more expensive options, there are some more affordable ones included as well.
So, if you are looking for a place that feels untouched by the hand of social media, then take a look at the following unique travel destinations.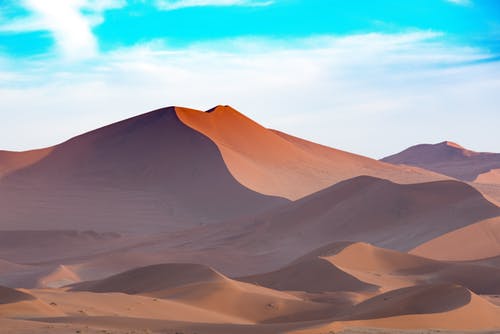 1. Dive into the Namibian Sand Dunes
Yes, another African destination. While most people have heard about the dazzling city of Cape Town (South Africa), or the lush safaris in the Okavango Delta (Botswana), few have heard about the unique land of Namibia. Whether you want to witness the ghost elephants or the Skeleton Coast, Namibia is a country that will ignite the mystic within you and satisfy your spirit of adventure.
2. Visit the Cayman Island
The Cayman Islands are a beautiful destination for those looking to relax and soak up some sunshine. If you are seeking out a destination to put your feet up after a day of adventure (snorkeling, diving, etc.) then the Cayman Islands could hit the spot for your travel hunger. Cayman Island is well set up for all types of tourist, you can visit places like Christopher Columbus Condos to organize a peaceful stay on the island with the 7-mile beach and turquoise waters. Take a look at ChristopherColumbusCondos.com to find out more.
3. Visit the Orangutans of Borneo
Imagine a full immersion into the forest, no phone, no camera, and no intention other than to witness the flash of orange in the treetops or the hear the calls across the canopies. Orangutans are human-like in their movements and appearance, and you can watch as they swing their long limbs across the trees. Borneo is home to several sanctuaries for these endangered animals and home to a nation of nature and, unfortunately, the destruction of their forests for the palm oil. You can make a difference simply by supporting tourism for these animals.
4.The Ultimate Gap Year (or any year) Experience: No Fuss, No Frills Backpacking
Looking for a taste of adventure? While backpacking across a land may seem a worn out and common thing to do, there are many places where you can go explore without the crowds. If you want to avoid hostels then make use of Airbnb and other similar services like couchsurfer.com. Take a walk on the wild side, leave the plans and stress at home and dive into the unknown.
5. Find the Northern Lights
Whether you want to head into Alaska or Norway, bearing witness to the Northern Lights is an experience that simply cannot be adequately described with words. The colours dance across the sky, in an ethereal way that makes the viewer believe that magic is not something otherworldly or unreal. In fact, magic is a simple thing; it is surrounding us and evident in the natural world and phenomena such as the Northern Lights. Don't just take others' words for it though, get out there and see the Northern Lights with your own eyes.