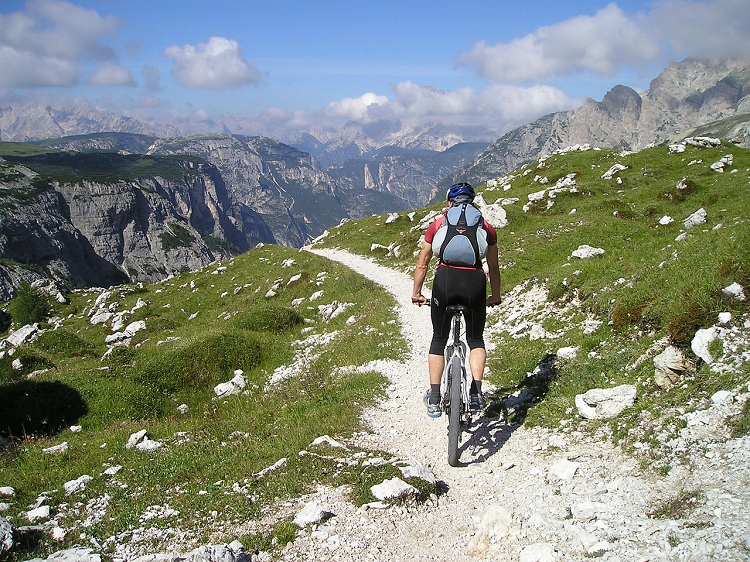 Travelling by bike can be such a fun holiday, whether that be a city break, beach holiday or adventure tour. There are so many beautiful destinations to explore in Europe and if you bring your bike along you can see more and go further.
You might need to get yourself a new bike before you go, and you can choose from a regular pedal cycle or a hybrid bike. You can learn more about the best hybrid bikes reading reviews and choosing the best bike to suit your needs.
1. Dubrovnik, Croatia
With a wealth of history and plenty of beautiful scenery, Dubrovnik is an excellent place to visit and explore by bike. The Dalmatian coast gives you lovely views across beaches and rugged coasts. Whereas inland you will find pretty villages, neat vineyards and lots of spectacular views.
You can also take a cycling tour which might include nearby towns including Split in Croatia or even the bay of Kotor in Montenegro. There are organised tour groups where you can cycle together with a guide and see the best the area has to offer.
2. The French Alps
Alpine trails are some of the best cycle paths in Europe with some of the paths being better suited to mountain bikes rather than a road bike. Summer months are the best times to take to the trails and some of the trails are accessible by lift, so you can enjoy the high tracks without the struggle getting there.
You could combine your biking holiday with other adventure activities too. On a summer break in the French Alps, you can enjoy kayaking, summer skiing, climbing and hiking too. Great for a family holiday as the kids can get involved too.
3. Sörmland, Sweden
Not far from Stockholm, this beautiful part of the world is perfect to explore by bike. Expect rolling hills, glistening lakes and charming villages. All this is in your sights when visiting Sörmland in Sweden.
There is a well signposted route for the avid cyclist known as the Näckrosleden cycle route. This covers 14 stages and each stage is designed to be a day tour. So that is two weeks of cycling and exploring! The route begins in Trosa and ends in Nyköping. A tough but rewarding route to try.
4. Touring the Danube
If you fancy exploring a few countries by bike in the same holiday, whilst experiencing some amazing views then this might be the tour for you. Going from place to place will mean you will need to pack light. Using packing cubes and a lightweight backpack is a good idea.
You need to be a keen cyclist to enjoy this tour as it does mean a lot of cycling each day for up to 14 days. Begin at Passau known as the three rivers city, then follow the path all the way to Vienna. You can even continue on to Bratislava if you wish to explore some more.
5. Tuscany, Italy
This part of the world is at home with cycling. It is part of every day life for many local Tuscans and it is popular with visitors too. There are thousands of routes you can take in the region, and you can bring a map and navigate yourself or join one of the many cycling tours available here.
The route of San Gimignano to Volterra is a great round-trip route that can be completed in one or two days. Enjoy the beautiful countryside, rolling valleys, vineyards and farms whilst you cycle through.
Where will you take your biking holiday?
Europe is an excellent place to take your bike on holiday. The roads are usually well maintained, tracks and trails are well signposted and there are plenty of guided tours you take book or join. From mountain paths, coastal trails to road biking and city exploring, there are many different terrains to explore.
So, whether you choose a biking adventure from one place to the next or just want to take a few trips out whilst staying in one destination. You can do whatever you like when you take your bike to these European destinations.