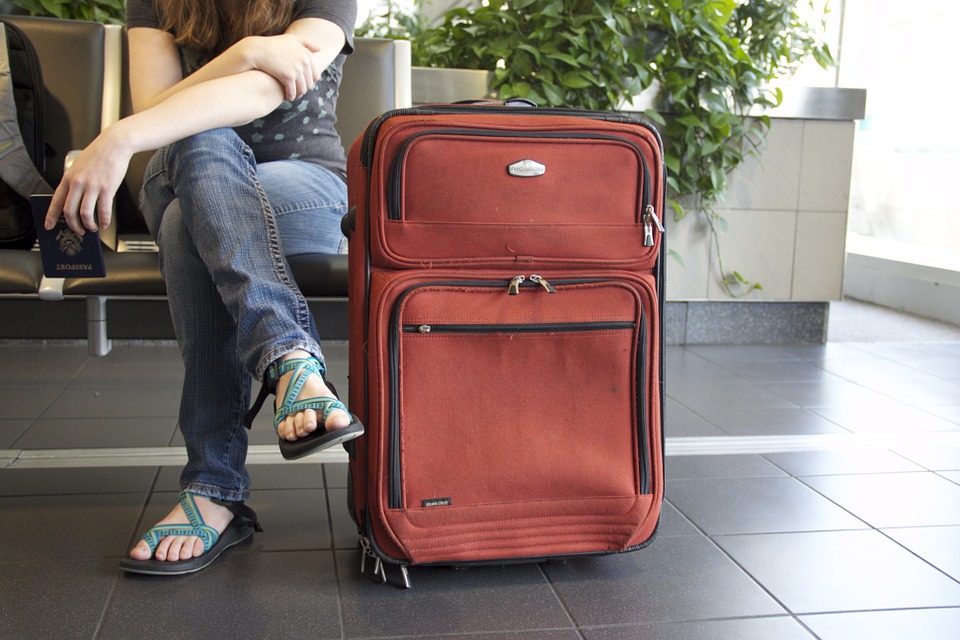 A well-packed suitcase comes with a combination of practice and patience. It's always tempting to throw clothing in and press it into every available nook and cranny, but a well-packed suitcase means there's plenty of room for cleverly-chosen items. If you're going skiing in France one week and lying on the beach in Spain during the next, you'll need a suitcase that caters for every climate. Business or leisure, here are five items to keep you covered.
1. A stylish coat
Keeping a stylish coat packed for your holiday is not only ideal for colder climates, but it can also dress-up any evening outfit you decide to pack. For example, choosing a pea coat that's in a relatively neutral colour (black, grey, beige) means that it can go on top of any shirt and trouser combinations without it clashing too much. Finding a nicely tailored pea coat from the beautiful range of Gloverall coats, for example, will uncover a number of versatile but classic overcoats.
2. A versatile scarf
One item that has a lot of uses that many might not consider is a lightweight, long and wide scarf. Keeping it in a neutral colour means that it can be used stylishly in the evenings in warm countries, or alternatively, around your neck throughout the day in colder climates. Unravelling it on coach or plane journeys is also useful as a blanket in uncomfortable air-conned environments.
3. A light cologne
Provided that you keep it in a sealed bag, and ideally some bubble-wrap or shrouded in soft clothing, a light and diverse cologne is the perfect suitcase item. Using a fragrance that isn't too leathery, spicy and heavy should be able to transport you from morning engagements to evening outings. Depending on what you personally can get away with scent-wise, using oriental, mineral and light musk scents.
4. A light, button-up shirt
Button-up shirts are a staple of any versatile suitcase. Having them in a number of fabrics means you have day-to-night looks. However, if you are genuinely wanting to pack lightly, or only have a limited amount of hold luggage, then a light, button-up shirt can cover a number of occasions. Rolling up the sleeves during the day in hot countries allows you to remain stylish but in a fabric that is breathable and light. Keeping the sleeves down and layering a jumper on top for colder climates keeps the same formality but in a way that utilises the same shirt.
Chinos
As with a light, button-up shirt, chinos can be a one-man band when it comes to dressing up or down on holiday. These are usually made from a light, breathable cotton which makes them ideal for hot climates. They come in a variety of colours and are incredibly light to pack in a suitcase, which means you can still have variety without taking up too much room.
If you want items in your suitcase that don't lie forgotten at the bottom, then the key is to pick pieces of clothing that have multiple uses. Choose fabrics that are breathable and can be rolled up in warmer climates and accessories that have numerous uses.