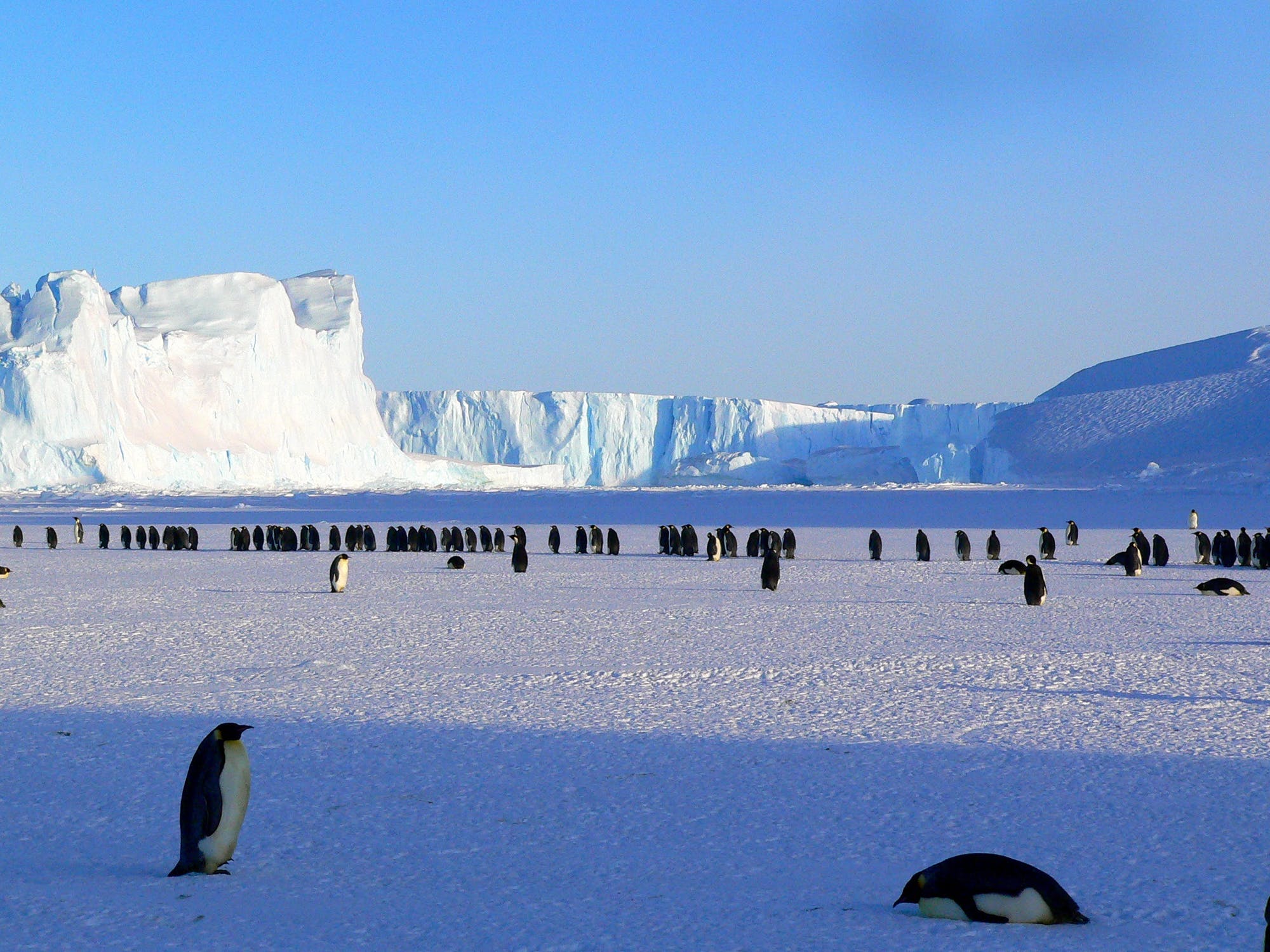 Antarctica is a land unlike any other. A frozen wilderness of ice, rock and snow. Standing on the deck of your ship and watching the alien landscape, it's easy to conjure up images of giant whales, failed expeditions, and heroic figures.
Despite it's beauty, Antarctica is still relatively unknown and the cruise industry is only now beginning to take off.
So, if you've ever considered travelling to this wonderful continent and you're still undecided, here's 5 reasons why Antarctica should be on your travel bucket list.
The Friendly Wildlife
Antarctica is famed for its unique and friendly wildlife. Where else on earth can you sit next to penguins, or look into the eye of a whale? All expedition cruises to Antarctica focus on wildlife encounters by taking you on several zodiac trips a day and plenty of shore landings.
You'll have the chance to spot leopard seals, chinstrap and adelie penguins, orca and minke whales, and much more.
For travellers wanting the ultimate wildlife experience in Antarctica, you'll definitely want to visit South Georgia. If you've ever seen photos of battling elephant seals or giant colonies of king penguins, chances are they were taken on South Georgia Island. Your guides will know the best viewing points and you'll probably hear the wildlife before you see it!
The Alien Landscape
As mentioned above, the landscape of Antarctica has an alien feel about it. This is due partly because of the lack of people and infrastructure, but it's mainly due to the landscape itself. Antarctica is actually one of the more difficult places to put into words.
The ice melts away into snow and rock as your ship pushes forward through the cold water.
One of the delights of the Antarctic landscape is the icebergs. These huge ice blocks are carved into magnificent shapes and photographers absolutely love them!
The best time to see big icebergs is towards the beginning of the season when the ice has not had a chance to melt. If you're lucky, you might spot a newly-flipped iceberg which creates bright-blue ice!
The Epic Kayaking
Although there are a host of adventure activities offered on Antarctica cruises such as camping, skiing, and diving, my personal favourite is kayaking! Why you ask? Well, for one thing, it allows you to explore small bays and icebergs in detail.
Because you'll most likely be sailing on a fairly large ship, a kayak can reach the areas that are inaccessible by ship.
This means, you can kayak quietly next to ice floats where seals sleep, or kayak around an entire iceberg, getting pictures from every angle! Kayaking does not come as standard with your cruise though – you need to book ahead and pay around $600-$900 extra depending on the operator and itinerary.
The Infamous Drake Passage
Anyone who has considered visiting the White Continent has probably heard of the infamous Drake Passage! The Passage is the body of water separating Southern Argentina from the Antarctic Peninsula and has a fearsome reputation for rough seas!
The Passage is considered to be a rite-of-passage by many Antarctic travellers and its often regarded as a trip highlight! This really depends on how well you deal with motion sickness though…
Regardless of its reputation, the Drake Passage is more often calm than rough and is regularly referred to as the 'Drake Lake'. I would agree that the Drake Passage is an experience in its own right and something not to be missed. However, if you suffer from seasickness then I suggest taking a fly-cruise option.
The Freezing Polar Plunge
The polar plunge is one of the most awful experiences of your life. It's also one of the best! Most operators will offer passengers the chance to jump from the ship into the freezing Antarctic sea. You're probably thinking that sounds cold… well actually it's colder!
As my body hit the water I felt like a thousand knives had been stabbed into me at once.
Although my face was grimacing during the whole experience, once I was back on board and warm, I couldn't stop smiling! It's certainly a great story to tell friends, even if it's the coldest experience of your entire life.