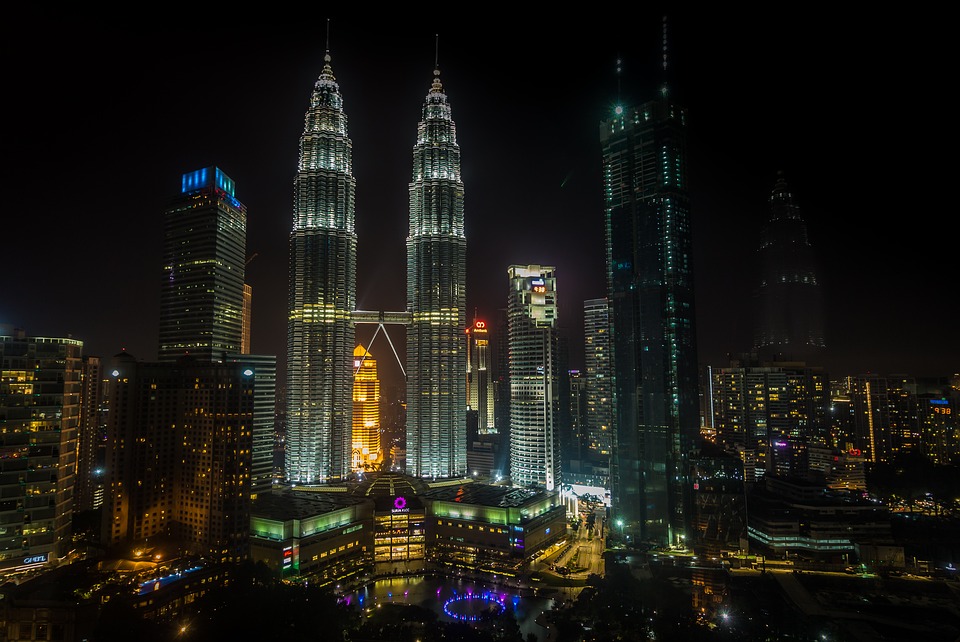 Malaysia is a land of wonders if you are looking for a vacation where you can mix crazy nightlife entertainment with heavenly beaches. Don't forget the magnificent views as well, because the jungle on many Malaysian islands will steal your breath away. In fact, there are so many exciting experiences waiting for you in this holiday heaven that it might be hard to pick what exactly you can fit into the duration of your trip.
But if you want to get the fullest Malaysia vacation experience, the things not to miss are diving, PETRONAS Towers, George Town, beaches, and national parks.
Top 5 Experiences Your Malaysia Vacation Desperately Needs
1. Visiting PETRONAS Twin Towers
PETRONAS Twin Towers are one of the iconic landmarks of Malaysia. The tallest towers in the world are a must-visit place for every person who comes to Kuala Lumpur. The view from the towers is breathtaking. However, you should go there to not only enjoy the pretty sights.
These towers are a great symbol that shows exactly how far Malaysia have come from a piece of forgotten malaria-plagued land. Today Kuala Lumpur is a picture of a modern metropolis, yet it coexists perfectly with tiny island settlements saturated with the exotic Malaysian heritage. Visiting those towers before going to explore more 'primal' regions of the country will allow you to see and admire so vastly different sides of Malaysia. You can have a lot of fun looking for similarities between the many ways of life that coexist on this territory.
2. Diving
Diving ought to be the highlight of any Malaysian vacation. In fact, if you want to discover this amazing activity, this is the perfect place to start. Malaysia offers multiple diving spots, each attractive in its own way. However, if you want to get the ultimate experience, you need to go to Sipadan, jewel of the Celebs Sea. This place has one of the richest marine habitats on the planet and it has been up in the top three diving spots in the world for years.
After seeing the underwater marvels of Sipadan, you can move on to other Malaysian islands. You can find great diving opportunities all over the place, so it doesn't matter which island you go to next. In case scuba diving is a bit out of your league for now, try snorkeling. Magnificent places to enjoy this activity are also available in abundance in Malaysia.
3. Relaxing in a beach paradise
Any vacation plan for Malaysia must be dominated by beach time. There are dozens of places that look like pictures of a perfect tropical paradise. Exploring them all can become a worthy goal for the next few years.
You can explore glorious Malaysian beaches on any budget as there are great places available to both backpackers and those who stay in all-inclusive luxury resorts.
4. Walking the streets of George Town
The capital of Penang Island, George Town is a UNESCO World Heritage Site, and visiting it is an absolute must. This part of Malaysia opens your eyes to yet another part of its rich cultural heritage. Back in 1786, it was the first British settlement and subsequent colony in this part of Asia.
Over the years, this city played an important part if the development of the region. Seeing the beautiful landmarks remaining from that period is sure to be exciting.
5. Exploring national parks
Seeing the beauty of Malaysian nature is one of the best experiences you can get during this vacation. And the best places to enjoy the views are national parks, where you can admire wildlife.
There are many of them throughout the country, so you'll have plenty of options to explore. Start your journey with Bako National Park, Kinabalu National Park, Endau Rompin National Park, and the oldest rainforest in the world, which is Taman Negara National Park.