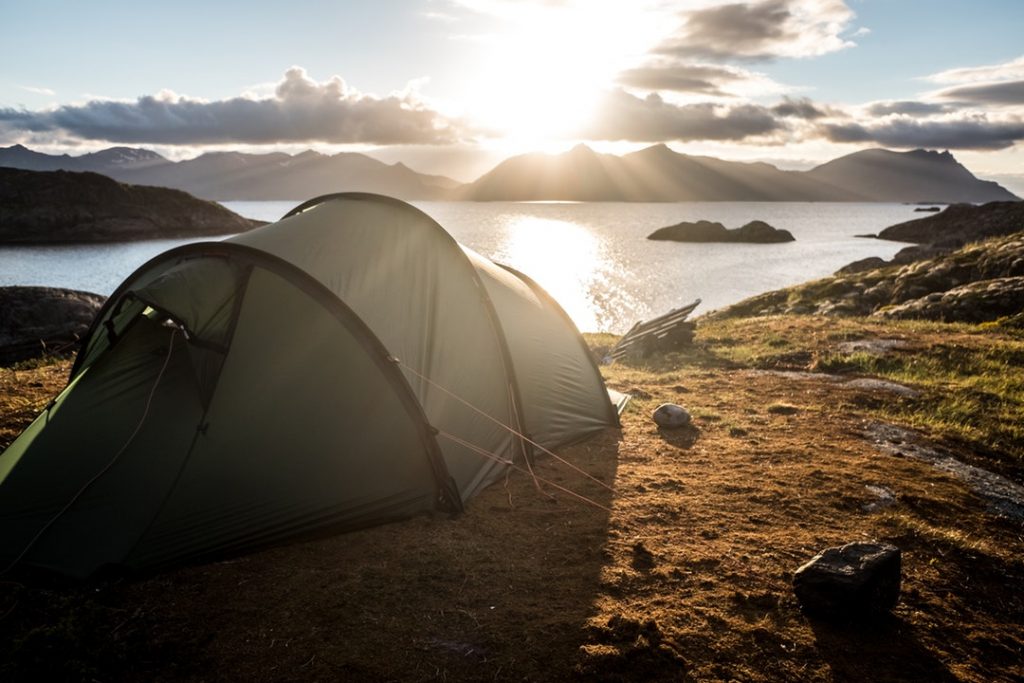 Are you looking for an awesome spot to go camping in the US? If so, read on to learn about the five most epic places to go camping in the US.
Ever had the desire to completely unplug from the modern world and dive head first into nature? You're not the only one: 40.5 million Americans went camping at least once in 2017.
Wondering where you should go on your next camping trip? While all camping is fun and gets the job done, there are certain campsites that are so gorgeous and epic that you'll be planning to go camping every weekend.
Here are 5 of the best places to go camping in the United States.
1. Grand Canyon National Park
You read that right: you can camp at the Grand Canyon, one of the most famous and wondrous natural phenomena in the United States. If you want to go somewhere with views you'll never forget, then this is the place to go camping.
However, the area where you camp is also extremely remote and far from gas, food, and other people. You should probably have some camping experience before going here to avoid putting yourself in a dangerous situation.
The solitude is also part of the draw: you'll be alone in nature taking in the gorgeous sunsets and landscapes you can't see anywhere else in the world.
2. Dry Tortugas National Park
Let's take it from one extreme to another. Camping at the Grand Canyon is vast, dry, and desert-like. Dry Tortugas National Park puts campers right on the beach. In fact, the campground is only accessible by taking a ferry there.
When you think of classic camping, you usually think of mountains, hiking, and twigs. Camping at Dry Tortugas National Park instead offers activities like swimming in the ocean, snorkeling, watching beach sunsets, and more.
3. Slough Creek in Yellowstone National Park
If you want a more classic camping experience, head over to Slough Creek in the Wyoming section of Yellowstone National Park. This spot is a haven for those looking for solitude and a pure, natural camping trip.
You won't have access to many amenities, but you'll see vast plains of grass, gorgeous mountains, and the chance to see wildlife you've probably only ever seen on TV (just watch out for the Grizzlies!)
4. Point Campground in Sawtooth National Forest
Point Campground in Idaho is another spot that's great for the building a fire, going for a hike, next to a lake, make a s'more type of camping. You have the classic lakeside views, huge mountains to conquer, fish to catch, and ghost stories to tell around the campfire.
5. Glacier Bay National Park
This camping option isn't for new campers; experienced campers and outdoorsmen will do best at Glacier Bay National Park in Alaska. If you're a beginner who wants to get to that level so you can hike on a literal glacier, read up on tips and info on the Camping Forge website.
Besides hiking on an actual glacier, you can hike on unmarked trails, go mountaineering, find your own food, go kayaking, and truly go on a survival adventure in the wild. Be on the lookout for wildlife like killer whales, humpback whales, moose, and bald eagles.
5 Epic Places to Go Camping: Where Will You Go First?
Now you've got an epic bucket list of places to go camping in the US. The only real problem you have now is where to begin. Should you start on the beaches of Florida, or the polar opposite with the Glaciers of Alaska?
Looking for more travel tips? Contact me with any questions.