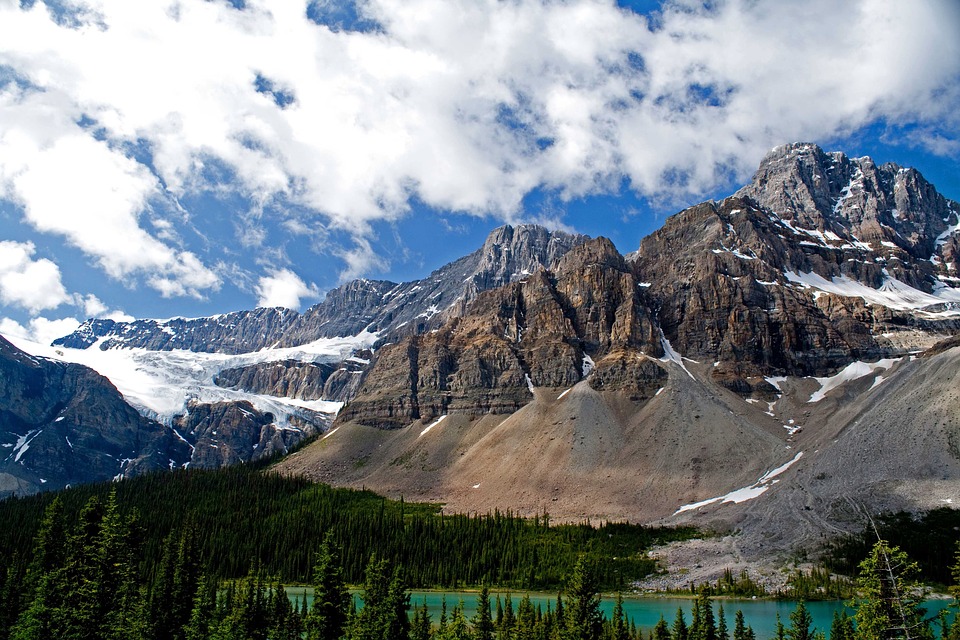 Do you love hiking in the winter? Well, who doesn't? I sure do. But some trails are so difficult to hike during the cold season and the huge snowfall, that they're closed down until the weather gets better. So if you want to take full advantage of these beauties, check my top 5 below.
1. Cathedral Rock Trail, Humboldt-Toiyabe National Forest
This is a great trail you'll love because it's filled with rich colors from springtime when wildflowers are just waking up, up until late autumn when all the firs and ponderosa begin their road to fall foliage. However, once you go up the trail you'll mostly see aspen trees, which pretty much are the only ones that make it through the winter.
Apart from these cool colors, this trail features a majestic waterfall too, but this can only be admired after the spring thaw. Unfortunately, later on, you can only imagine it tumbling and rolling down through the rocks, but the canyon is still very awe-inspiring even without this particular view. Moving uphill, you'll probably need the best backpacking knife for the money because there's lots of thick brush.
Cathedral Rock is another amazing viewpoint since you'll look at all the avalanche chute beneath you. The saddle that emerges out of the canyon is difficult enough to navigate through, and there are quite a few abrupt meanders you'll have to climb. But once you're on top, you'll wallow in the magnificent view offered by Kyle Canyon and your hard ascent will be totally worth it.
2. Banff Legacy Trail, Rocky Mountains
This is a pretty easy trail, mostly for beginners because it's part parkway and partly paved, though you'll still have to walk about 15 miles to reach the Bow Valley Parkway. Besides, it's really dangerous for winter hiking, which is why it'll be closed down until April.
The main reason to climb this trail are its heart-throbbing views that make you feel like a tiny speck in the universe and the myriad of rest spots that make it really hard to get up and moving again. I personally love the history behind it too, seeing as the trail commemorates the 125th Anniversary of Banff Park. Basically, it's a tribute to the wilderness, celebrating everyone's love for nature.
You can also do this trail on a bike, so hurry up before the snow covers this trail. There are plenty of recreational activities you can enjoy here, along with beautiful landscapes meandering from valleys to lakes, near old railway tracks and quaint old towns. You'll enjoy the fall foliage here too with all the deciduous trees of the Rockies, as well as an alpine-like landscape.
3. The Tioga Road, Yosemite National Park
This remote road is amazing if you're like me and fall in love with wilderness even more when it's secluded instead of bombarded by visitors. Most people who go to the Yosemite National Park hang around in the Valley instead of going up to Tioga, which is their loss.
That's because you'll get to see wonderful views of the Tenaya Lake and the burlesque Tuolumne Meadows. But with plenty of groves, lakes and the famous Yosemite landscape, the Giant Sequoia Trees are yet another reason to visit this place. Plus, there are tons of hikes to try out, for different difficulty levels so you can have a bit of fun and bring Fido along. Still, don't forget to get him a dog backpack so you won't have to carry the food and other items he'll need along the way.
And if you decide to stay a while and try them all out, you'll find there's plenty of available accommodation, from wooden cabins to tents, from resorts to motel rooms. There are also some places where you can buy food and gas.
4. Bumpass Hell Trail
Starting in the Bumpass Hell parking lot, this trail doesn't seem that difficult either if you're to judge by its distance and time. So there are only 3 miles for the round trip you can do in a couple of hours, while the terrain adds an easy descent of about 300 feet.
However, since this trail is located at 8,000 feet, it sees a lot of snowfall so it will close down because of all sorts of winter hazards. But you have plenty of time until then, this trail is generally most affected in early spring, which is when it closes. The reason I think this trail is amazing is that it's a huge hydrothermal area, hence the "Hell" in the name, with all those steam jets that emerge at a huge temperature of over 300ᵒF, and the acidic waters.
It's basically a boiling pool, and to get there you'll navigate through rocky terrain and tree groves, without climbing up too much. There's just a steep descent for the last 100 feet, and you'll see traces of what's ahead in the colorful ground because of all the minerals. So instead of admiring the colorful leaves of autumn, you'll admire the colorful soil of Hell. Bumpass Hell.
5. The Pacific Crest Trail, California
Even though this hike stretches on almost 2700 miles through various states, the patch that crosses California is bound to be closed by snow this year because the Sierra Nevada will see plenty of it. Besides, there are now lots of hikers who want to try it out, and not all of them can face the dangers that lurk in the winter.
Thru-hikers who want to walk the whole trail have already passed through California, but if you just want to try out this portion of the PCT, you'd better get there soon. The Sierras offer a unique landscape, with steep turns, deep valleys and rocky terrain. The slippery slopes require pretty sturdy mountain boots, and you'll also need some good swimming skills because the creeks you'll have to cross are deep.
The Sequoia and Kings Canyon National Park has incredible vistas too, and you can get two of its star attraction right from its name. The ancient sequoia trees are only surpassed in might by the tall passes and the abrupt canyon walls, so be sure to add this to your bucket list.