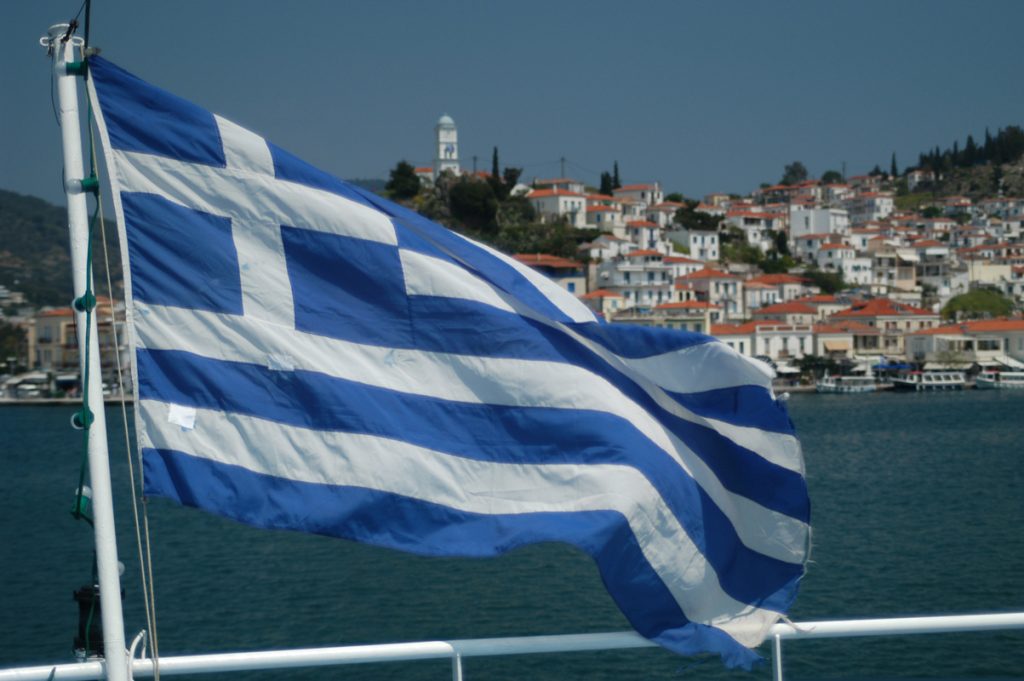 Have you ever dreamt about going to sleep in one place and waking up in totally different ones? Well, there are many types of holidays, but yachting is really something special. And different than anything you have felt in your whole life. It's the right time to start thinking about your summer 2018 plans..
Yachting is not for everyone
Before you start with planning your exciting holiday on yacht with your best friends or your family, you should consider all aspects about this specific vacation. For example, I have a lot of friends, but only few are prepared for that kind of experience. Do not be fooled by their sigh and enthusiasm. Everyone says WOW when someone mentions yachting. But, getting involved in this kind of adventure is something completely different. 
Forget about stereotypes
Yachting offers that precious feel of freedom which makes it definitely the most wonderful experience. You can go anywhere you want and visit any of your dreamland at ease. But, all that is only idealistic stereotype which was made by travel agencies. There are a lot of pro and cons when it comes to yachting. It is useless planning that kind of holidays with sensitive friends who has problems with seasickness. Also, there is a problem with cramped space. If you have a friend who cannot imagine vacation without taking a half of wardrobe with them, this kind of fun will be nightmare for everybody on the board.
But..
If you haven't given up of sailing by now, you can be sure -You are ready for the most uncomfortable and the most fascinating holiday you've ever been to.. 
Embrace possibility to go anywhere
If you have few friends with a developed sense of adventure, your enjoyment on the yacht can be an unforgettable experience. From the deepest secret places of my heart I recommend you to explore Greece islands next summer. On the yacht, of course!
First of all, you should find the great company which organizes yacht sailing holidays in Greece. There are a lot of them, including exclusive Ocean Elements flotilla for one or two-week cruises. If it is about Greece, there are so many different places you can visit that it's impossible to see everything even if you would sail all your life. Pick carefully and make a wise choice. Maybe you will go yachting again, but only ones is the first time!
Why Yacht Holiday?
Every day you can live a different story
Unlike spending time in the hotel and going to the same beach every single day, sailing aboard a yacht implies finding yourself every day at different beaches, bays or coves. Imagine yourself, surrounding with people who you love the most, laying on the desk, drinking coffee and looking to the interesting village, port or town. Moreover, you can visit all of them. But you don't need to. Choice is only yours and that is the point.
View of the opposite perspective
While we are on the seaside, we usually sit on the beach and look at sky and open sea. That's it. The same view over and over again. But, when you are on the yacht, whole your world is moving in every second.
When I spend my time on the yacht for the first time with my friends, we caught ourselves sitting in the silence. We usually talk a lot and it is impossible hearing stillness on the place where we are at the moment. It looks like the sea steals all the voices and makes a man learn to enjoy in silence.
And then you just realize that you didn't live until that precious moment.
Alone in the crowd
Yes, I know, you came to the yacht with bunch of friends planning to make parties all day and night long. You were watching so many movies and every time you saw yourself there sailing, drinking champagne, smoking without any restrictions. But, you need only few hours to realize that all that was nonsense..
When you are on the sea, you are there only by yourself. I am not sure how to explain that kind of feeling to someone who has never experienced sailing. Yes, your friends will still be there, but your friendship will achieve completely different level. You will see them on the different way.
Believe me, sea makes people different. And that experience is definitely a big MUST in everyone's life..
Meet people you love in a completely different way
Being in a cramped yacht changes our point of view very easily. You will be very surprised with some people who you know for ages, even the whole your life. Sea will clean your soul and will let your real nature to come to the fore. Maybe you will fall in love with the girl who you treated as a friend for years or figure out that your buddy is a truly friend for a lifetime.
Everything is possible on the board. Deal with it. Spending time on the open sea changes the state of mind and purifies consciousness forever.
Experience the nature
Calm down with the wind. Wind is always there and you will feel it in your hair and all over your body. Once you anchor your yacht in a pristine cove, you will hear all sounds of nature with the wind as the first violin. All of the sudden you will be aware that life is easy and beautiful. Just like that.
I have no advice for you where to go to yachting in Greece. You have to choose which part of Greece you want to see first. My only answer would be – go to the first place that comes to your mind. In any case you will not make any mistake. But, in any case, making such a choice is a really painful process, believe me. There are too many islands and too little time..
Where to go? 
Cyclades or Dodecanese – that is the question
You chose Cyclades? Excellent! There are over 220 islands to explore. Stop by to see the most beautiful sunset on the world near Santorini or spend one night on Mykonos to feel its party lifestyle. Or just pick out some little island, for which even Greeks don't know that they have it, and spend the best moments of your life with people who you love most on the world.
You prefer the sunniest corner of Greece? It is easy. Dodecanese are your best bet. If you ask me, don't start with Rhodes. If you do, you will stay there and will not want to see anything else.
Ionian or nothing
Everyone likes South Ionian. Go there if you like already trapped paths or if you are beginners looking to see pure beauty. Enjoy Lefkas Island and picturesque spots on Kefalonia and Ithaca. This is the perfect choice for the first time flotilla sailors as well as experienced sailors looking to introduce family and friends.
Admit, you thought that I finished and forgot about Corfu. Don't be silly. I just don't want to tell you anything about Corfu. No one can do that. When I even think about that island I'm left without a word and cannot describe it at all. You have to experience it. Believe me, that is the only way.
Make the best choice if you can. With Greece, you can never be sure that you are right. Sail from island to island, be the part of the famous Yacht Week regatta or combine one week flotilla sailing holiday with another week relaxing ashore. Actually, it is perfect for those who enjoy sailing but have family or friends who are not quite so enthusiastic.
The thing is, if you choose Greece you cannot make a mistake. Every choice is perfect. Just pick out the yacht.
I know that your friends know that you are the best, but after this experience there will be no doubt that you are the man who makes their holiday unbelievable.