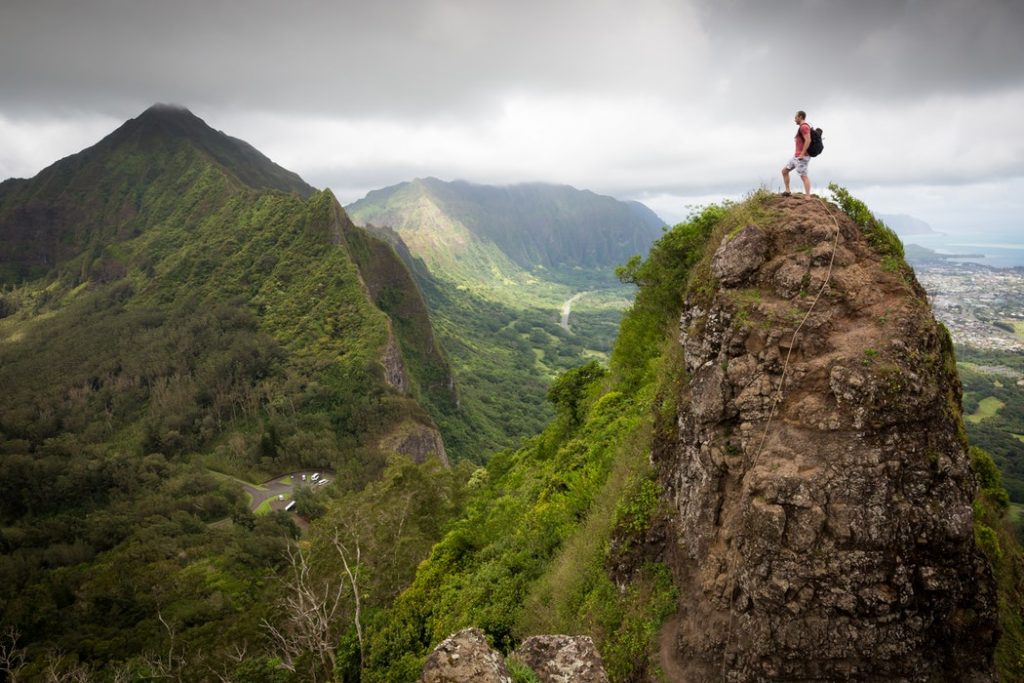 Walking is undoubtedly the most accessible sport in the world with hiking in particular fast gaining popularity in the UK and as many as  80,000 visitors completing one of the renowned National Trails every year. Hiking appeals to individuals from all walks of life, and carries benefits ranging from improved health and fitness to clarity of mind and obtaining inner peace – all of which can be achieved by simply forsaking city life for a certain period of time.
Whether you choose to explore the rural countryside of England or seek an adrenalin rush hiking along the Appalachian Trail in the USA, you will need to pack a few basics to see you through your adventure. While it may be very tempting to splurge on the latest hiking and camping equipment, even if you are only planning a day hike, it's definitely not needed. One of the main purposes of hiking is to get reacquainted with Mother Nature, a reverie that can easily be ruined by an influx of unnecessary gadgets. A basic kit, coupled with an innate sense of adventure is all you need to make your next hike a memorable one.
What do I need when I go hiking?
A lightweight backpack
Whether you are heading into the wilderness for a day or longer, you need to travel as light as possible.  Walking for extended periods of time carrying a heavy pack can drain both your energy and the joy of your expedition very fast.  There is no point in carrying only essential gear when your actual backpack weighs as much a small child. Opt for lightweight yet durable bag that won't strain your shoulders and back but will do a good job of keeping your gear safe and dry even in harsh weather conditions.
Protection against the elements
Sufficient protection against the elements will not only make your hike more enjoyable but can actually end up saving your life as well. Sunglasses are an absolute must whether you travel through desert or snow. Sunscreen with an SPF of at least 30 is recommended for prolonged exposure to the sun. The weather can be very unpredictable, necessitating the inclusion of an extra set of clothes and a lightweight camping blanket in your kit, to provide extra insulation at night. Extra socks, a balaclava and even gloves can come in very handy in colder weather while clothing with an ultraviolet protection factor will serve you well during hot conditions.
Navigational equipment
The last thing you want while hiking is to get lost. We live in an era where our navigation largely depends on GPS systems found on smartphones or stand-alone devices. A topographic map should be included in your hiking kit, regardless of whether you have a GPS system or not. Another welcome addition is a compass which, unlike a GPS device, does not rely on battery power and can easily fit into the comfort of your pocket.
Food and water
You may think food and water are the first items on any hiking checklist but you may be surprised how many people neglect to pack sufficient amounts of either (or both). Calorie-dense, freeze-dried or no-cook items such as beef jerky, roasted nuts, protein bars, trail mix and dried food are all choices and are generally readily available in most parts of the world. Always pack food for an extra day in the eventuality that you need to extend your hike due to unforeseen circumstances.
Even more important than sufficient food is sufficient water.  It is recommended that you carry at least one bottle of water with you, together with a collapsible water reservoir with a water-purifying filter.  Electrolyte replacement is vital when hiking so opt to carry a sports drink or electrolyte replacement granules to dissolve in your water with at all times. It may be a good idea to consult your maps prior to your departure to identify possible water sources you will encounter along the way.
First-aid supplies and bug repellent
No matter how experienced of a hiker you are, accidents happen, making a first-aid kit a must-have addition to any hiking kit. A basic medical kit should include staples such as plasters, antiseptic ointment, gauze pads, pain medication, a few bandages, safety pins, scissors, pen and paper. Bug repellent will make your hike a lot more enjoyable by keeping pesky mosquitos and flies at bay and can also reduce your chances of encountering nasty spider bites and wasp stings. If you suffer from any allergies make sure you pack an antihistamine as well as any prescribed medication such as asthma inhalers or insulin tablets which you may require along the way.
As excited as you may be to renounce your somewhat-sheltered life and take to the wild outdoors you need to have a plan in place first, regardless of how vague it may be. Make sure you are familiar with all the rules and regulations of the area you are planning to hike in and remember to let someone know of your intentions. The great outdoors can be as dangerous as it is beautiful but by being properly prepared you can make sure that you remain in good shape for many hikes to come.