You might travel to Lyndhurst, New Jersey, to see a show at Medieval Times Dinner Theater or catch a Giants football game at nearby MetLife Stadium. Nestled between the Passaic and Hackensack Rivers, Lyndhurst has plenty of coffee shops to visit during your stay. Here are a few top picks not to miss while you're in town.
Terry's Cozy Corner Cafe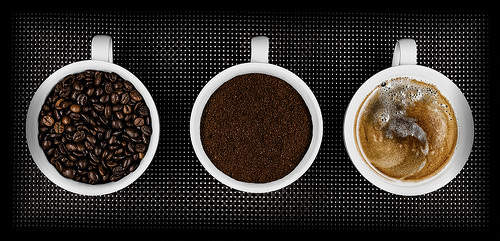 Image via Flickr by Peter Drach (aka PeterDragomir)
Both visitors and locals feel welcome at Terry's Cozy Corner Cafe. A family-run neighborhood staple for 60 years, this coffee shop is on the corner of Ridge Road and New York Avenue. Diners talk about friendly service and tasty breakfast and lunch fare. Sit down at the counter or in a booth in this 1970s-style diner to enjoy coffee or tea and chat with the wait staff.
Colonial Diner
Get your coffee fix any time at the Colonial Diner. This coffee spot is open 24 hours a day, every day. When you want to experience the retro feel of an old-fashioned carhop, go to the Colonial Diner. The building has a classic 1950s look and feel inside and out.
You won't find fancy coffee here, simply the good strong coffee you expect to get at a local diner. Just off Route 3, the Colonial Diner is a convenient spot to have coffee and a meal if you're staying at a nearby hotel for a game or concert at MetLife Stadium, part of the Meadowlands Sports Complex.
It Started With A Cupcake
You might head to It Started With a Cupcake to get your sugar fix with artisan cakes and goodies. While not a traditional coffee shop, you can sample the tasty beverages featured on the menu. Pair Pina Colada or s'mores cupcakes with a homemade cold brew such as Lavender Lemonade, Passionfruit Green Tea, or Hibiscus Lime Cooler. You'll find this bakery cafe near the center of town on Stuyvesant Avenue near the train station.
The 3rd Wave Cafe & Crepes
If you're looking for a nontraditional menu, visit The 3rd Wave Cafe & Crepes on Riverside Avenue along the Passaic riverfront. Try different savory and sweet crepes along with pitaya and acai bowls. Coffee-lovers can savor organic-flavored coffees, cappuccinos, and lattes. Smoothies, kabobs, and paninis are on the menu, too. The cafe's decor is sleek and casual and offers plenty of seating.
KTB Coffee Shop and Lounge
It's well worth the quick 5-minute drive from Lyndhurst into North Arlington to stop at KTB Coffee Shop and Lounge. This upscale coffee shop delivers the finest coffee from countries such as South Africa, Ethiopia, and Italy. The menu rivals national chain offerings and has everything from flavored coffee to macchiatos, cappuccinos, and lattes. If you're hungry, nosh on sandwiches, salads, and crepes. Stay a while and enjoy events, including live music, game night, and open mic night.
You won't run out of coffee shops to visit in and around Lyndhurst, New Jersey. Visit old-fashioned diners, upscale bakeries, and family-run favorites. Enjoy delicious food and coffee choices in a friendly atmosphere.