Namibia is one of the last truly unspoilt natural wonders of Africa, and for that reason, it is a premier holiday destination, especially for families. Of course, you should book your Namibian holiday with a reputable tour operator, as they can tailor the experience to suit the family lifestyle, and with their help, you can plan an awesome holiday in one of the most beautiful countries in the world.
NamibRand Nature Reserve– This is an ideal place for a walking tour, as this park does not contain any large predatorial animals, so it is quite safe for kids. You can also experience canoeing here, with special children's groups, where the kids can safely explore the natural beauty. Walking tours can easily be arranged, especially if you book through an established Namibian holiday tour organiser, who can make sure that you see and do everything of interest.
Central Namibia – This is by far the best region to stay in if you have children with you, and a town like Swakopmund is a very friendly place to stay, with many lodges and resorts. There are also a lot of fun-based activities like sandboarding, quad biking and even kayaking, and by booking one of the Namibia tailor made and private escorted safari tours that are offered by the online tour operator, all the fine details can be left to the experts, while you and your family enjoy the experience.
Etosha National Park – Located in central Namibia, Etosha National Park is the best place to see the Big 5, and you can make this an essential part of your safari package if you book a luxury holiday with the right tour operator. Luxury tour operators are not tied to specific programs and are happy to create a schedule that fits the client. They also have a wealth of hands-on experience arranging family holidays and once they know what your kids like to do, they can include some great activities.
Water Sports – If your children like canoeing, kayaking, or any water-based fun activities, they will have plenty of opportunities in sunny Namibia. The coastal regions offer lots of great activities for the kids, and the tour operator would help you plan your schedule to include many fun-based things for the children to do.
Educational Nature Walks– Most of the national parks would have regular educational walks, where the children are taught the basics of natural wildlife preservation, and are given the opportunity to ask questions regarding the wildlife. This will be very educational and your children would have a much better understanding of animal preservation, and could even present their experiences to their friends at school upon their return.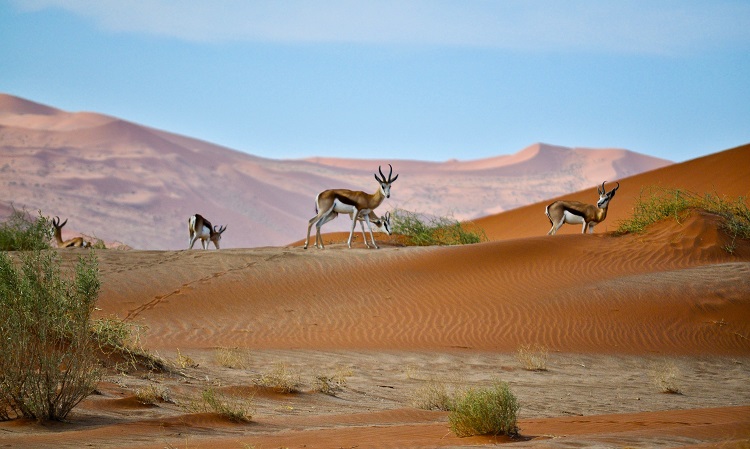 If you want to get the most out of a holiday in Namibia, you should book your safari with an established tour operator, and one that has hands-on experience arranging family holidays. If you would like to make contact with such a tour operator, a Google search is the best place to start, and with some careful browsing, you should be able to select the right tour provider.