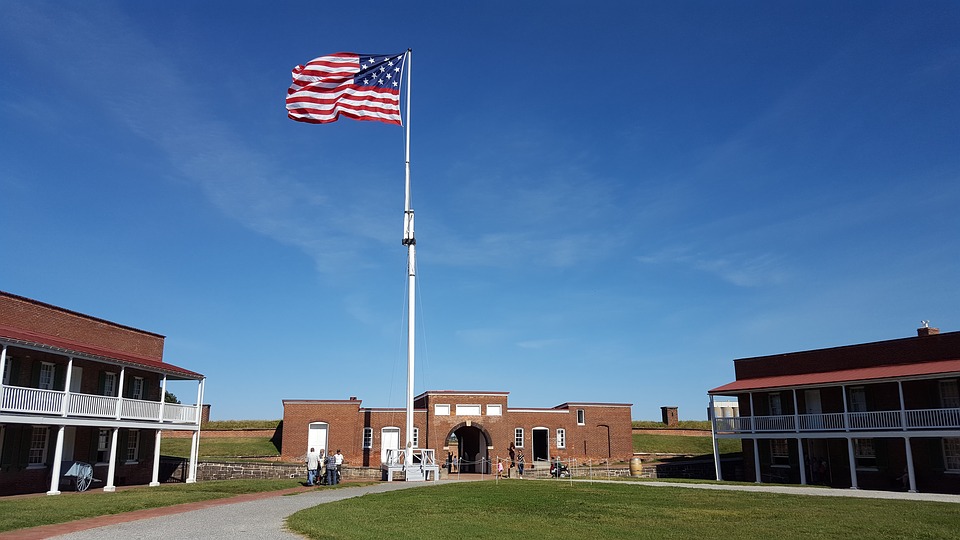 Mid-Atlantic state Maryland is home to the Baltimore Orioles, Baltimore Ravens, and is the site of one of the bloodiest battles of the Civil War. Known as the birthplace of the US National Anthem, Maryland isn't lacking in history, bodies of water, and crab feasts.
Needless to say, Maryland has a lot to offer, and there's so much to experience.
Sure, if you did nothing but indulge in crab at Captain James Landing, it would be worth it. However, here are four things every person who visits Maryland should experience at least once.
Explore the roots of the US National Anthem at Fort McHenry
Fort McHenry is known as the site of the Battle of Baltimore during the War of 1812. It was seeing this battle that inspired Francis Scott Key to write the poem that eventually provided the lyrics to our national anthem. Whether you're a history buff or a fan of picturesque and surreal views, Fort McHenry has you covered.
King & Queen Seat—the name says it all
Speaking of picturesque views, take the short hike to King & Queen seat at Rock State Park, and you'll have endless photo opportunities at Rocks State Park. King & Queen Seat is one of the main attractions at Rocks State Park because if the 190-foot high rock outcrop that overlooks Deer Creek. It's the perfect destination for locals and visitors alike, no matter how many times you have been in its presence, grace, and majesty. And make sure you've got everything you need to nab those photos. You can go by one of the AT&T stores in Maryland to make sure your phone is in top shape and equipped with everything you might need to navigate a hike and snap some shots.
Visit the spot where the bloodiest day in American history occurred
Maryland, once again, isn't lacking in history.
Case in point: Antietam National Battlefield, known as the siting of the bloodiest day in American history, is located in Washington County, Maryland.
According to the National Park Service, "23,000 soldiers were killed, wounded or missing after twelve hours of savage combat on September 17, 1862. The Battle of Antietam ended the Confederate Army of Northern Virginia's first invasion into the North and led Abraham Lincoln to issue the preliminary Emancipation Proclamation." From the battlefield site, to the visitor center, to the military cemetery, to the stone arch Burnside's Bridge, to the field hospital museum, there's plenty to explore and inspire at Antietam National Battlefield.
Eat authentic Italian food and take in the culture in Little Italy
While it's not exactly a "site" in the traditional sense, Baltimore's Little Italy is still an experience every visitor must partake in. While Baltimore is a long way from the old country, Little Italy, nestled in the heart of downtown, will provide visitors with a taste of Italian food and culture, as well as outdoor movies, festivals, and so much more.
Maryland has so much to offer and take in. Whether you've never been to these destinations or plan on making another trip, the experience each one offers is uniquely beautiful and something all Marylanders have to witness.