With budget travel being an ever-growing market, places that were once expensive to visit are now within our grasp! The rise of low-cost airlines and bundle flight and hotel deals have revolutionised the travel industry and allowed us to reach more places than ever before! Here are some top affordable destinations to add to your bucket list!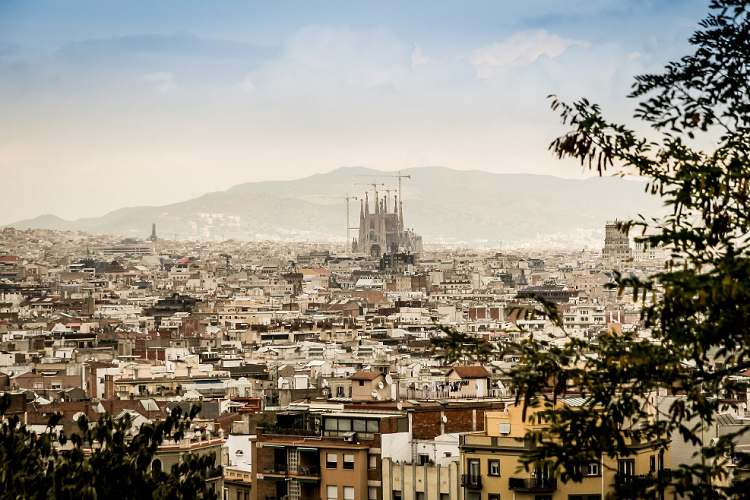 Barcelona
Barcelona is a city of art, food and culture, all easily experienced while on a budget! Sitting on Spain's famed Costa Brava, Barcelona has all the excitement of a city break with the charm and unique character which comes with a coastal village. Walking around the cobbled streets gives you an experience like no other, with street performers and musicians creating a unique atmosphere. Gaudi is responsible for a large amount of the unique architecture you will see in Barcelona such as Casa Vicens, La Pedrera, Parc Guell and Cascada Fountain. Visit his unfinished masterpiece, the Sagrada Familia.  Construction began in 1882 and is still ongoing! Gaudi isn't the only famous artist to grace the streets of Barcelona! The Picasso museum holds a number of the artist's most famous works, including portraits from his 'Blue Period' as well as his famous adaptations of 'Les Meninas'. You can see all of these landmarks for free or with a very low admission charge. If you're looking for food on a budget, Barcelona has plenty of restaurants for you! Visit Place Reial, located just off Las Ramblas. There are many restaurants here with fabulous food at affordable prices. Also located close to Las Ramblas, Mucci's is a great place if you want tasty food but are on a budget. Treats on offer include empinadas and various Catalonian pastries, there's also an amazing burger bar, order the cheesey bacon fries! Barcelona is a city full of life and colour, don't be afraid to jump right in!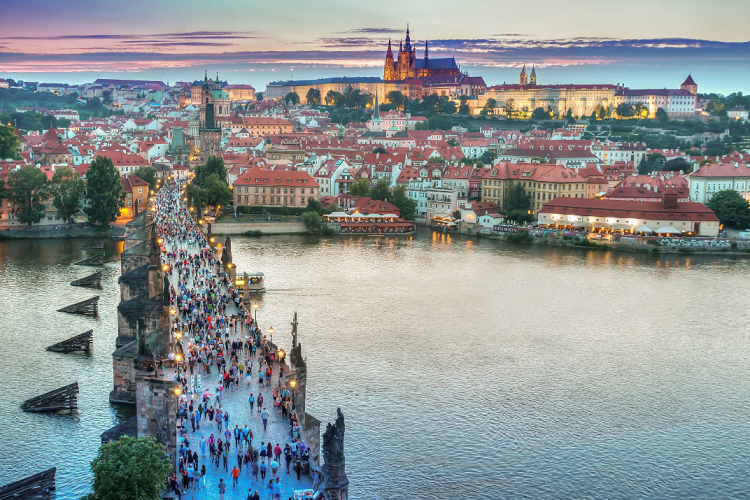 Prague
Czech city Prague is becoming an ever-popular destination in recent years, and it's not hard to see why! Prague is the historic capital of Bohemia and steeped in gothic architecture. This is the perfect place to explore on a budget, with a lot of the major landmarks being free or charging very low admission! Experience key sights such as the Charles Bridge, the Astronomical clock and Wenceslas Square at no charge! Prague is very affordable for food and drink. Here, you can get a traditional Czech meal of Gulash and dumplings for just 4 euros per person! Czech beer has been brewed since the 10th century, making it central to the country's history and culture. You can learn all about it at The Beer Museum and try different brands throughout the city for as little as 90 cents each! Explore the synagogues in the Jewish Quarter for an insight into Slavic Jewish history and wander through the tightly packed cemeteries. Take a trip to 9th century Prague Castle on the other side of town and explore the fairy-tale-like cobbled streets and small shops which surround the monument. Prague really does have something for everyone.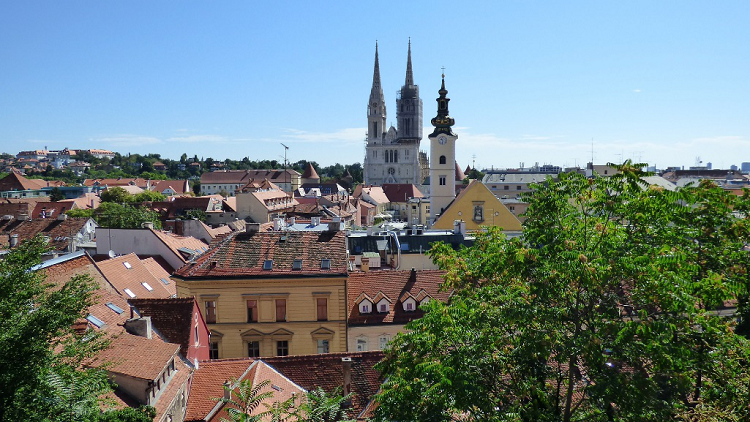 Zagreb
Despite being Croatia's capital, Zagreb is often overlooked as a city-break destination. The city may not be on the coast like Dubrovnik but there are more museums here per square foot than any other city in the world. This is the perfect place for someone craving some history and culture! The city is divided into three parts: the thousand-year old Upper Town which features the Presidential Palace, St Mark's Church and museums and galleries. All of these monuments are set in cobbled streets lit by gas lamps, making visitors feel as though they have entered a different century! The 19th century Lower Town is home to shops, restaurants, cafes, theatres and parks to fulfil your curiosity. The modern post-World War II area of New Zagreb is full of high-rise buildings and provides an insight into the city's business district. Zagreb is easy to do on a budget. Much like Prague, many museums have extremely low admission prices and you can tuck into local delicacies such as Strukli (a delicious cottage cheese filled pastry) for next to nothing! Zagreb is the best place to learn and experience.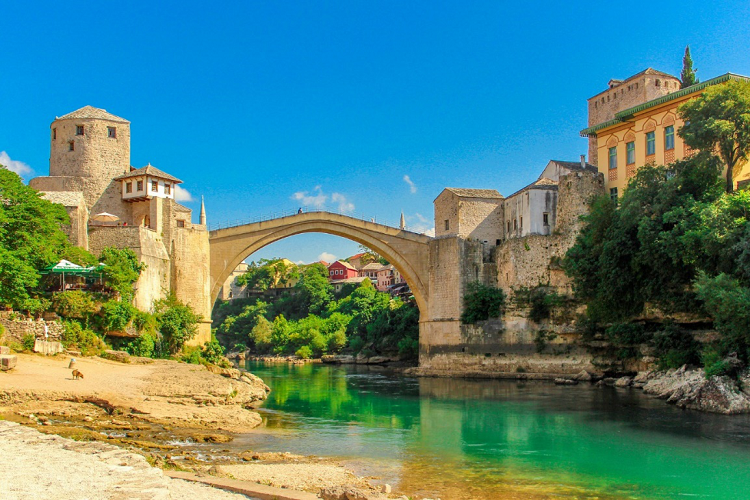 Bosnia Herzegovina
Bosnia Herzegovina is another gem to add to your budget bucket list. Many associate this land with the heart-breaking civil war of the 1990's and do not see the country for the bustling and exciting place it is today! Visitors are drawn to Sarajevo, the country's capital. Surrounded by the Dunaric Alps, this city has all the buzz and energy of a metropolis with nature on its doorstep. In Sarajevo you can spend the morning exploring the old market in Baščaršija and the Sacred Heart Cathedral, before whiling your afternoon away on a scenic hike in the local peaks. If you would like a break from the hustle and bustle of city life, add Mostar to your tour. The medieval town is famed for 'Stari Most', a reconstructed arched bridge that dates back to 1566. Take a stroll around this historic centre, soaking up the traditional architecture as you go. It is very cheap to survive here. Most attractions are free and you can tuck into a hearty Bosnian dish of Cevapi for as little as 3 euros per person! Bosnia Herzegovina really is a hidden gem and with such a combination of eastern and western European culture, it's like nowhere you've been before!