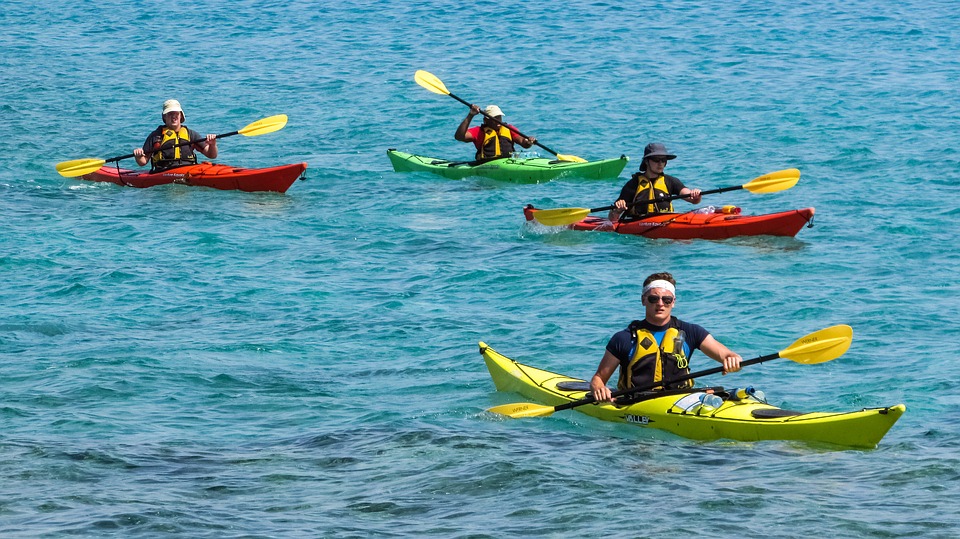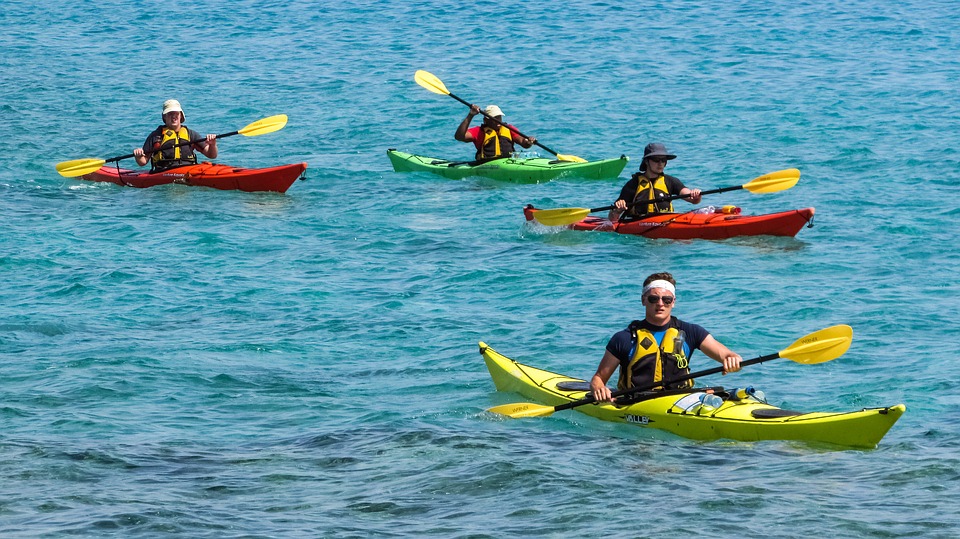 Canoe and kayaking trips offer a thrilling, action oriented adventure that is relatively accessible to everyone at a decent price. However, these trips can easily turn into miserable, literally wet messes. Here are four group kayaking tips to make these trips as fun as possible while avoiding every obstacle you could logically prevent.
Choose a Location You Can Enjoy
Don't go to a camping location where the rapids prevent half the group from enjoying the water unless they are fine with hiking instead. And, don't take beginners on a kayak trip through difficult rapids.
If there are members of the group who don't know how to kayak or canoe, plan on a stop to teach them what they need to know or activities for them to enjoy while others are out on the water. Select a location based on the skill level of the most novice among you, ideally providing time and opportunity to improve their skills. If you are taking children or beginners, you can find locations that are both beautiful and beginner friendly. For example, selecting a campsite with a playground or tourist attraction allows parents of young children and older relatives who sit out the kayaking trip to have fun on their own.
Know What You Need to Know Before You Go
Know where you want to go and how to get there, whether hiking or driving. Know where you are going to stay. Learn about the skill level of the rivers and lakes before you select a campsite or resort. Read reviews of kayaking routes, canoe rentals and white water rafting tours. And, have maps, both digital and print versions. For example, someone in the Delaware Water National Recreation Area should have a Delaware Water Gap Map both on a device and in print form so you won't be totally lost if you forget to charge your devices or the electronic GPS and smartphones get wet. The more you know before you go, the less likely the trip will become a disaster.
Have a list of activities you can do at any campsite for those who cannot or will not be kayaking. Know where to find supplies, such as when you run out of water, and how to reach help if there is an injury.
Plan Your Logistics
Plan the logistics of the trip within the skills and physical capabilities of your group. For example, don't plan multi-mile portage when most people in your group are hard pressed to walk several miles, much less do so carrying a canoe or kayak. Don't plan to take more food and supplies than fit in your canoe or kayak. You may want to arrange to drop off supplies at the campsite at the end of your trip on the water before heading upstream, or you could ask someone to take the supplies to the campsite so that you don't have to worry about dinner falling out of the canoe or fitting lunch and camping supplies in the kayak.
Know When to Rely on the Experts
If your group contains many beginners, consider going with an outfitter. Then you won't be asking newbies to select gear they know nothing about, and on which their enjoyment and safety depends. You should consider planning the trip to include a guide, especially if you are new to the area, so that you have an expert to help those who have problems and free up advanced kayakers to enjoy themselves instead of babysitting the less experienced. Know when to rely on experts to fix a canoe or kayak instead of 'do it yourself' repairs that could literally leave everyone up a creek without a way back.
If you want your kayak trip to go smoothly, keep these tips in mind.