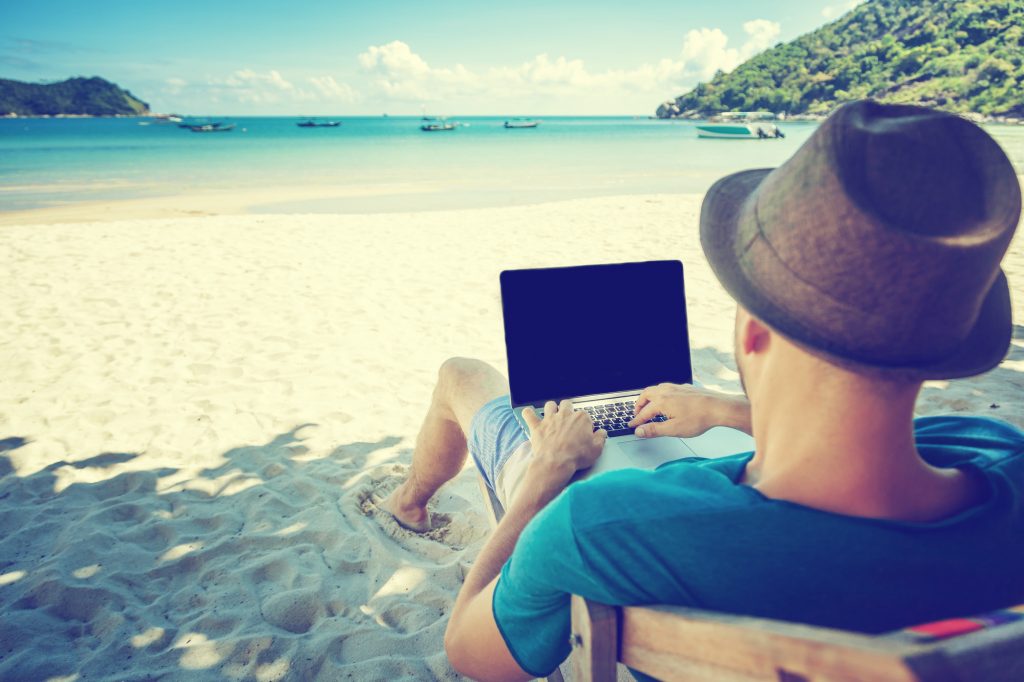 Just because you're bringing your work with you on vacation doesn't mean you can't relax. Read on for a few tips to help you unwind on your working vacation.
35% of millennials of take the office with them on vacation. That's right, the working vacation is a reality for more than a third of us. But just because work's following you on the road doesn't mean you can't get your relaxation on.
Here are 3 tips to help you unwind on your next trip.
1. Set Boundaries
The most important part of "working vacation" is "vacation". It's important you get some downtime even if you do have to be on the clock during your time away.
The best way to make sure you're not drowning out your much-needed relaxation with work is to set some boundaries.
If possible, get colleagues to send you a single daily report via email each day. This ensures that any questions or progress reports don't trickle in hour by hour, requiring your attention.
If you are receiving emails throughout the day, switch up your phone settings so that you have to manually look at your inbox. This will save you splitting your attention between notifications on your phone and your sightseeing.
Decide when you're going to work in advance and make sure it's only for a set time. Don't work outside of those pre-organised hours.
2. Be Prepared to Work
If you've decided to take work with you on vacation then you need to lean right into the decision.
Pack everything you'll need to do your job while on the move.
If you require specialized equipment, make sure you've organized to rent or borrow some from work. Check that your insurance will cover any theft or breakages of laptops, phones, and other equipment you're traveling with.
Make sure you have access to decent WiFi on the road. Ideally, your accommodation will come with its own Internet connection. A lot of cafes provide their customers with their WiFi password along with a caffeine fix. In case of emergency, libraries make great insta-offices.
By preparing for work in advance, you'll take the stress out of those hours you are on the clock.
3. Maximize Your Non-Work Time
Relaxation means different things to different people. If your goal is to truly unwind even while on a working vacation, then the key is to make the most of your relaxation time when you have it.
If you're super controlled at work, try letting go of that on vacation. Kick back and let other people do the organizing for a change. Book a specialty tour or look online for recommended hot spots.
Does your job require you to be on your feet at all times? Book yourself into a spa and give your feet a rest.
Stuck inside a gloomy office most of the year? Use your vacation to get outdoors. Even while on the clock, set yourself up at a beachfront cafe with a solid Wi-Fi connection. Your vitamin D levels will thank you.
Put the Holiday Back into Your Working Vacation
Working vacations are a necessary evil in the modern world but they needn't stress you out.
With these 3 tips, you'll be able to make the most of your vacation and keep your boss off your back.
The peak hour rush getting you down? Check out these 10 signs it's time to leave your city.