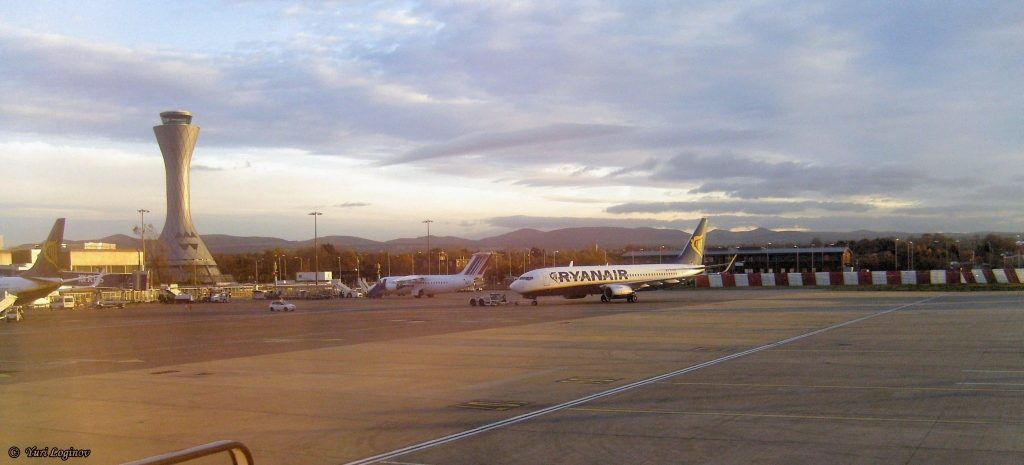 Time waits for no man – even when they're running late for their flight.
If anything, time seems to speed up when you have to rush to an airport. The seconds race by as you fling your clothes into a tatty holdall, the minutes turn into hours as you drive your car to your destination, and you can feel your flight ready to take off as you're frisked by a series of burly security officials.
But if you're a frequent flyer, your confident air of punctuality is bound to slip at some point. There will come a time when you're running to the airport like Tom Hanks trying to stop his true love boarding a plane.
So let's try to make your journey to the airport as simple as possible with a few of these time-saving tips.
To make our task a little easier, we're centring our journey on Edinburgh Airport, although you'll be able to use these options for any airport you travel to. Let's get started.
Airport parking
If you're a driver, there are fewer greater stresses in life than failing to find a parking space outside the airport. And sadly few of us have the guts of Hunter S Thompson in Fear and Loathing in Las Vegas, who drove his car straight onto the runway to catch his flight on time.
You'll just have to settle for airport parking instead, which saves mountains of hassle when you need to dash to the check-in desk.
Good value Edinburgh Airport parking is available across the board from a number of providers, many of which will collect your car directly from the terminal and park it for you.
Our recommendation: we'd go for Looking4.com, a company which has provided parking options at Edinburgh Airport for a number of years.
FastTRACK
Queueing is the bane of every flyer's existence, especially when the clock is ticking. It's recommended that you arrive at the airport at least an hour in advance – and that's mainly to stand in queues for security.
But if you spend a few extra quid, you'll be able to purchase FastTRACK and get through the queues much more quickly.
Priority queuing can also be purchased to make sure you can board the plane before other passengers.
FastTrack Security options can cost less than £5, and will get you into the departure lounge far quicker than standard passengers.
Our recommendation: You can purchase FastTrack access from the official Edinburgh Airport site.
Carry-on
If you're travelling for a short while, or simply know how to pack light, you could save a huge amount of time by only bringing a carry-on bag with you onto your flight.
This will avoid the bane of queuing yet again and let you avoid the worry that flight attendants might misplace your hold baggage before or after the flight.
Our recommendation: before you pack, check out the baggage restrictions on the official Edinburgh Airport site.
Got any other useful timesaving tips for frequent flyers? Then let us know in the comments below!