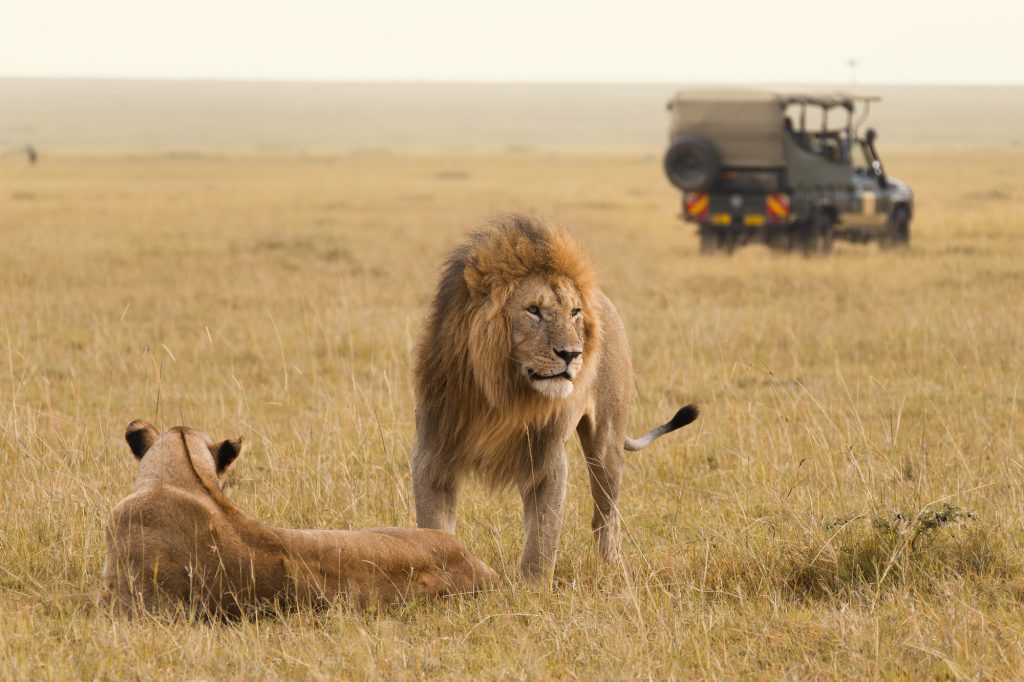 If you've always dreamed of visiting Africa, we've got 15 ultimate tips for you to try. Make all of your travel dreams come true with our best African safari travel guide. Click here for more details.
Have you always dreamed of seeing animals in their natural habitat? Maybe you've wanted to spot baby animals being born or a lion crouch down for the kill.
The good news is that these experiences are more accessible than you think. Africa is teeming with animals and taking an African safari is easier than ever.
But finding the best African safari can be a challenge. With so many possibilities and a lot to consider, you'll probably find yourself stressing during the planning phase.
Do you want some help? Keep reading to discover 15 essential tips for planning the best African safari of a lifetime.
1. Have a Buffer in Your Budget
Alright, so this first one is a great tip for any vacation – whether it's to your local beach or all the way to Africa. It's important to set up a budget before you begin planning. If not, you may be left disappointed when you find you can't afford the 2-week safari you fell in love with.
When you're creating your budget, don't forget to add a buffer. This will give you extra money to cover any unexpected expenses. This may include things like extra bottles of sunscreen, an activity you found while you were there, an expensive souvenir, and going over budget in any other area.
These unexpected costs will always pop up, no matter how hard you plan. Best case scenario – you only use a little bit of that money and save the rest for your next trip. Worst case scenario – you don't plan for a buffer and you're scraping by and missing out on fun activities because you don't have enough money.
2. Plan to Bring Cash
Most travelers like the convenience of using a credit card. While you shouldn't have a problem in the big cities, once you venture into smaller towns, you'll need cash. You'll also need cash to tip taxi drivers and safari guides – so always keep a little on hand.
3. Go Camping
When you start looking at African safari tours, you'll notice you have quite the variety to choose from. Companies, like Earthlife Expeditions, offer safaris ranging from luxury safaris which include hotel accommodations to budget safaris which include camping.
Camping is the best way to experience a safari. You'll get to fall asleep while listening to the sounds of mother nature surrounding you and get the full effect. If you enjoy camping around your hometown, you'll love camping in Africa.
However, it's also important that you find accommodation that fits your travel style. If you aren't an outdoorsy person, you'll probably be miserable camping. If you've never been camping before, consider taking it for a test drive around your hometown. This way, you'll know if you like it before committing to your trip.
4. Consider Something Unique
African safari tours are much more than walking or driving now. There are also multiple safaris that give you a truly unique experience.
If you want to experience the best safari in Africa, try a hot air balloon safari, horseback riding safari, flying safari, biking safari, or white-water rafting safari. Now that's something to brag about!
5. Go Where the Animals Are
When planning your safari, you probably have a list of must-see animals. It's important to remember that not every location has the same animals. If it's vital that you see a particular animal, you should plan to safari where they live.
For example, Uganda is one of the best countries for gorilla trekking, while Tanzania has the highest lion population in Africa. While animal sighting can't be 100% guaranteed, you can substantially increase your odds by choosing your location wisely.
6. Plan for Other Activities Too
Safaris may be the first thing you think of when you hear "African vacation." However, there are tons of other things to do in Africa.
Give yourself a few extra days to experience Africa outside the safaris. Depending on where you go this may include bucket-list activities like climbing Mt. Kilimanjaro or swimming with whale sharks. No matter where you are, you can count on there being some cultural actives to help you learn more about the people who live there.
7. Remind Yourself of Your Goals
When you're trying to find the best African safari, you'll probably feel overwhelmed. You may find yourself thinking "I want to see the lions in Tanzania, but cage diving with great white sharks in South Africa sounds amazing, but then again so does seeing Victoria falls in Zambia."
With a limited amount of time at your disposal, you'll need to prioritize. Start by reminding yourself why you wanted to go to Africa in the first place. Now, ask yourself if that goal has changed since you started researching.
It's perfectly fine to have a new goal for your vacation. The key is to know what your main objective is and to plan the rest of your trip with that in mind.
8. Pick the Right Season
Many people have the misconception that Africa has the same temperature and rainfall level all year long. But just like any other location, it has its dry season and its wet season as well as its summer and winter.
Generally, you'll want to visit during winter. It's drier and milder (although still very hot) in comparison to the summer. This will give you the most enjoyable weather. But, know that certain actives, like the wildebeest migration, happen during a specific time frame.
9. Know Safety Concerns
Once you've picked the perfect location, it's time to dig a little deeper. You'll want to know what safety concerns are present, so you can plan and prepare.
Things like scams and petty crime can usually be avoided by being knowledgeable and staying in a safer part of the city. However, if there is political unrest or violent crimes, you may want to go with plan B. Don't forget to check if the water is safe to drink and how to avoid things like food poisoning.
10. Get Your Vaccines
Don't forget that diseases can always be a safety concern when traveling outside the country. The best way to stay healthy on vacation is to get the vaccines recommended by your government's disease control agency.
Don't wait until the last minute to do this! Some vaccines require several doses spaced out over a few weeks. If you wait too long, you may not have enough time to get fully vaccinated for your trip.
11. Research Visa Requirements
If you haven't traveled abroad a lot, Visa regulations may slip your mind. But this is another thing that you should take care of as soon as you can. Some Visas may be confusing, expensive, or have a long wait time for approvals, so do your research!
While spontaneous travel sounds fun (and it can be), Visas may stand in your way. You don't want to arrive at your destination just to be told you can't enter!
12. Get Travel Insurance
You may think that Africa would be a cheap vacation, but you'll quickly learn that's not true as you search for the best African safaris. Anytime you have a lot of money invested in a trip, you should consider getting travel insurance.
There are many different policies to choose from, but they will protect you if you need to cancel your trip for a variety of reasons. For a small insurance fee, you could save thousands of dollars in if you can't make your trip.
13. Know What to Wear
Choosing the right clothes for any vacation is important, and African safari tours are no different. While you may think shorts and t-shirts are the best to deal with the heat, this isn't ideal. Long pants and lightweight shirts along with closed toed shoes are the best things to wear on a safari.
This way your legs and feet will be covered as you walk through the African wilderness. Your shirt should cover your shoulders to prevent burns, and all your clothes should be neutral colors to blend in.
14. Purchase Your Essentials
Other than the right clothes, there are a few essentials you'll need to pull off the best African safari trip. A first aid kit, Imodium, bug spray, sunscreen, a power adaptor, and a camera are all things you'll need.
You'll likely find these things at the airport or convenience store once you've arrived. However, this means spending time looking for the essentials while you could be exploring. Plus, these items tend to be overcharged. Bring as much as you can with you and worry about buying more if you start to get low.
15. Practice Taking Pictures
Alright, so you bought a fancy new camera to take to Africa. You may want to leave it alone, so you don't break it or lose it before then. But that expensive camera won't be worth it if you don't know how to use it.
Practice taking pictures and playing with the different settings before your trip. While you're in Africa, you should be able to take top-notch pictures without spending a lot of time thinking about which setting you should use. If you take too long, you could be missing prime photo ops!
How to Plan the Best African Safari
If a trip to Africa is in your future, you may already be overwhelmed with the planning. But, don't worry – it doesn't have to be so difficult. Just follow my 15 essential tips to plan the best African safari.
Did you like what you read? Check out my blog for more great travel tips.