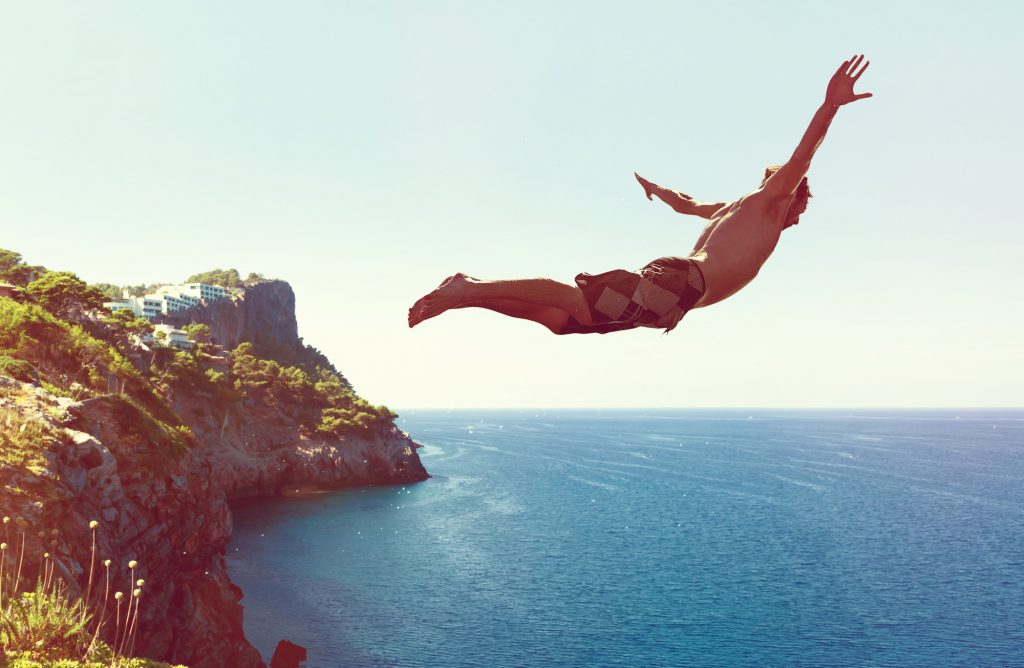 Don't settle for another boring summer vacation. This year, get out of your comfort zone and do something different! This list of 13 awesome adventure vacations can help you get started.
Do you hope to have an unforgettable, adventure-packed summer? While there are likely lots of cool things to do right in your hometown, no adventurous summer would be complete without an amazing vacation.
The act of traveling to a new country or a new city is an adventure in itself as you get to explore new cultures, eat new food, and see what the area has to offer.
With so many unique locations to choose from, it doesn't matter if you prefer the beach, the mountains, or the city – you're bound to find the perfect getaway.
Of course, some destinations are better for adventure vacations than others. These destinations include things like trekking, exploring ancient ruins, biking, and surfing.
Are you ready to leave that lounge chair at home? Keep reading to discover 13 awesome adventure vacations to try this summer.
1. Australia
No adventure vacation list would be complete without Australia. Australia truly is an adventurer's paradise, with so many amazing options.
Beach lovers can enjoy the thrills of surfing, scuba diving, and snorkeling. Not only are the beaches beautiful, but the waves in parts of the country perfect for surfing. But what really makes Australia one of the best adventure vacations is that it's home to the world's largest coral reef.
If you'd rather explore the mountains, Australia has plenty to offer for you too. While hiking and biking are available all over the country, going on bike adventures in the Blue Mountains is a must.
You'll also have the chance to explore amazing cities, like Melbourne and Sydney, to really soak up the local culture. A trip inland could give you the chance to see koalas and kangaroos up close and personal.
2. Alaska
Alaska is a must for anyone who is looking for the best outdoor vacations in the US. Summer is the best time to visit Alaska, as they experience extended daylight hours during this time.
While we suggest a trip to Anchorage to learn about the local history and culture, wilderness lovers will get a unique opportunity to truly get off the grid and go camping in the Alaskan bush. No matter where you choose to stay, kayaking, hiking, and wildlife tours are some of the greatest parts of any Alaskan adventure.
3. Hawaii
If you want a more tropical destination in the United States, head over to Hawaii. But don't let this little paradise island fool you – it's one of the best outdoor vacations in the US.
While Hawaii may bring images of fancy resorts, lounging on the beach, and luaus, it's also teeming with adventure. Maui alone offers excellent surfing conditions, amazing snorkeling and scuba diving, breathtaking waterfalls, adrenaline-pumping zip lines, and unique bamboo forests.
Once you're done with your daily adventures, head over to an authentic talk story, visit an herbalist, or see one of the island's ancient temples to experience true Hawaiian culture.
4. Iceland
If you don't mind the cold on your vacation, then consider Iceland for one of the best adventure vacations. Iceland is home to some great hiking and beautiful waterfalls.
Once you've tired your muscles out, take a trip to the famous Blue Lagoon (or any of the country's numerous hot springs and geothermal pools) and soak up the warm water.
Brave soles can jump at the opportunity to snorkel or scuba dive in the breathtakingly blue water surrounding Iceland. Unlike the other destinations on this list, you won't see colorful fish or coral reefs, and your body may just go numb from the bitterly cold water.
But it's one amazing adventure.
5. New Zealand
Australia's smaller neighbor shares some of the same adventures. New Zealand is also a great place for snorkeling, scuba diving, surfing, hiking, and biking.
What makes one of the best adventure destinations is the whale watching. Unlike other locations, where whale watching is a fall or early winter activity, whale watching in New Zealand is available all year long.
If you're looking for an unforgettable and truly unique experience, try zorbing. This recreational sport, which started in New Zeland, involves jumping in a giant plastic ball and rolling down a hill.
6. Cambodia
This southeast Asian country is home to some awesome adventures, but the true relic is Angkor Wat.
A jungle hike will bring you to these astonishing ancient ruins of Khmer Kingdom. While it was built in the 12th century, it's still the largest religious monument in the world at 401 acres.
All this space is filled with intricate carvings and beautiful architecture. To really revel in the beauty of Angkor Wat, consider taking a sunrise tour.
7. Maldives
When most people think of the Maldives, they think relaxing spa resorts, white sand beaches, and access to a serene ocean.
All this is definitely true, but the Maldives do have one special feature that makes it one of the best summer trips for adventure seekers – swimming with whale sharks. These majestic creatures like to hang around the Maldives, so a trip here will give you the once-in-a-lifetime chance to swim right by their side.
8. Japan
Do you have a real passion for biking? Aside from bustling cities and delicious food, Japan is home to one of the best experiences for bikers.
Most people opt to take the high-speed train when traveling from Tokyo to Kyoto. But what's the fun in that? To take this trip up a notch, you can take a 12-day bike trek from one city to the other. You'll experience the beauty of Mount Fuji, the lakes surrounding it, and a few traditional villages along the way.
9. Brazil
Brazil is one of the best adventure vacations in the world because of the sheer variety it offers.
Rio de Janeiro gives you the chance to see the towering Christ the Redeemer statue (which happens to be one the of the New 7 Wonders of the World). If you plan your trip carefully, you may also find yourself in the heart of the Carnival celebration!
Going outside the city allows you to explore diamond mines, swim in crystal-clear cavern pools, and stand in awe in front of beautiful waterfalls.
But one of the most adventure-packed trips you can take in Brazil is a tour through the Amazon rainforest. Some tours can last several days and include night treks, piranha fishing, and catching a glimpse of indigenous tribes.
10. Namibia
Are you more interested in seeing wildlife on vacation? While Namibia may not be your first thought, it's one of the most adventurous vacation spots in the world.
If you want the chance to see rhinos, lions, cheetahs, and elephants without worrying if tourism is hurting them, then Namibia is the country to visit – about 40% of the southwestern coast is dedicated to conservation.
Travelers can also have the unique experience of sand boarding or sand sledding on the dunes of Swakopmund to get their adrenaline pumping.
11. Costa Rica
Costa Rica is one of the best adventurous vacation spots for those who want to explore a rainforest. You'll get the chance to go ziplining, white water rafting, cave spelunking, and repelling from waterfalls.
Animal lovers can take a more leisurely hike in the rainforest while keeping an eye out for colorful birds and exotic animals. Various rescue center tours are also available to get up close and personal with these magnificent animals.
Venture just outside the rainforest and awesome surfing, deep sea fishing, kayaking, snorkeling, and scuba diving await.
12. Peru
If you want to take one of the best summer mountain vacations and pair it with some history, then head over to Peru this summer.
On top of a mountain lays Machu Pichu, ruins of an ancient Incan civilization. You'll get the opportunity to walk among these ruins and learn about the Incans as you gaze at the fantastic workmanship present.
While you can take a bus to these ruins, the best way to experience them is by taking the multi-day trek along the Inca trail.
13. Arizona
Do you like camping and stargazing? While there are tons of places you can do this around the world, Arizona gives you the unique chance to camp alongside the Grand Canyon, making it one of the best outdoor vacations in the US.
This awe-inspiring natural wonder offers amazing hiking and biking trails, several campgrounds, and little to no light pollution so you can really enjoy the beauty of the night sky. But don't just view the Grand Canyon from the top.
You can hike in the canyon itself and even go rafting!
The Best Adventure Vacations
If you're a thrill seeker or an adventurer at heart, don't spend your summer just lounging on the beach. Take your vacation up a notch by going on one the best adventure vacations.
Whether you like learning about culture, catching a few waves, or hiking in the mountains, there is the perfect destination for you. Some of the best summer trips for adventure lovers are Hawaii, Australia, Brazil, and Costa Rica.
Did this post get you hyped to travel? Check out my blog for more awesome travel articles like this.