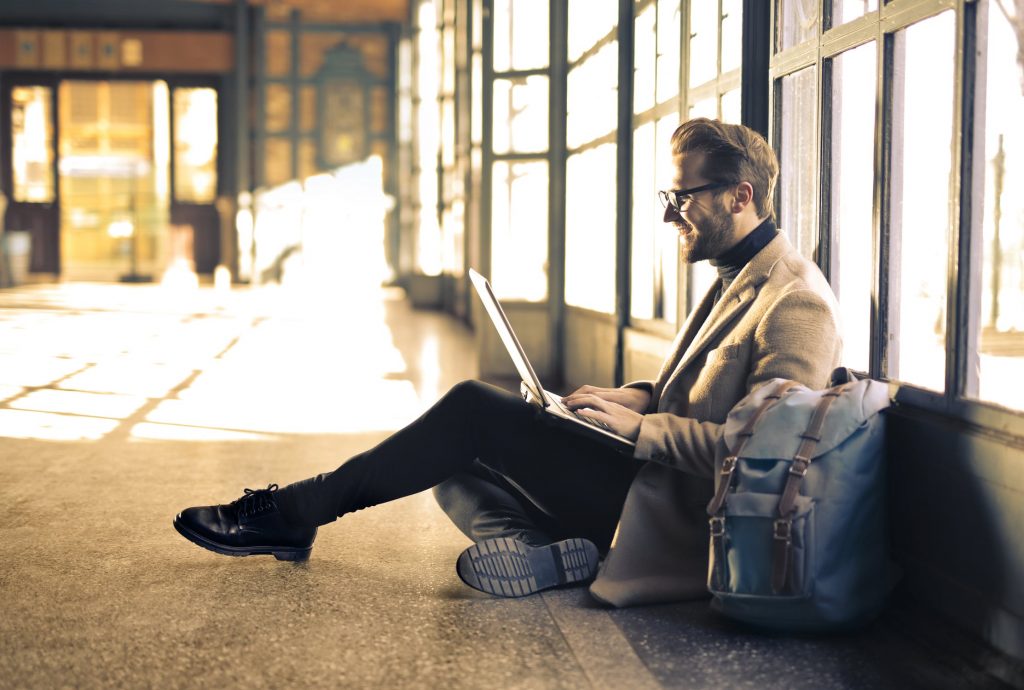 People travel to experience new things—be it trying exotic food, going on a thrill-seeking adventure, or just interacting with strangers and hearing their stories. Sometimes, people travel because it's part of their work.
Regardless of the reason, what is undeniable is the overwhelming reliance of individuals on tech for their travels. This isn't necessarily a bad thing. If the tech a person brings functions the way it should be, it enhances the experience in a way that only tech can. These 11 devices are sure to do just that.
1. Power Bank
The thing with tech is it needs to be constantly charged; otherwise, you won't be able to use it. Having a power bank with you saves you from worrying whether your devices have enough juice for the trip.
2. Tablet
For the avid reader of books and magazines, hauling several stacks of reading material to your trip isn't exactly practical. The best alternative is a tablet, and recent iterations of apps have also been really good to simulate a traditional reading experience.
3. Smart Watch
The smart watch is the new sports watch. It doesn't just tell you the time; some models can track your heartbeat and even sync seamlessly with your phone. And today's smart watches are of premium-build quality that you can take them almost anywhere.
4. Headphones
Invest in good-quality noise-cancelling headphones, and you'll know what true relaxation feels like. Tune out the world so you can focus on whatever it is you're doing, may it be a business report on the go, your latest Audible find, or that travel vlog you've always wanted to put up.
5.  Laptop
This one is no-brainer. A laptop is a necessity on any business trip. While tablets have become more sophisticated and share almost the same capabilities as a laptop does, some things are just better done with a conventional laptop. Software-wise, laptops simply carry more platforms.
6. Docking Station
If you truly want your laptop to rival your home or office workstation, get yourself a docking station, which, in essence, expands your laptop's functionality. Laptops are highly portable, but they have very minimal connectivity options. A docking station resolves that issue by adding ports for USB, Ethernet LAN, etc.
7. Portable Wi-Fi Hot Spot
Access to the internet is always a big concern for most travelers going overseas. While there are foreign SIM cards and roaming services, they can get pricey and are unreliable much too often. Taking a mobile Wi-Fi hot spot with you lets you connect to a fast and secure 4G LTE network.
8. Smartphone
There's a reason they're called smart. Your smartphones probably know more about you than your actual family does. You can book your trips online, search for places where you can eat and hang out, and check your bank account, all in one device. If you only have your smartphone with you while you travel, you'll survive!
9. Mirrorless Camera
Mirrorless technology has dominated the camera world, and it's not a secret why. It has made cameras less bulky without sacrificing the quality of the images. A frequent traveler will certainly find this new portability a big advantage.
10. Drone
It cannot be denied that some destinations look prettier when seen from above. If you don't have the advantage of an elevated area, drones are the best way to capture these million-dollar shots that are sure to be viral on social media.
11. Bluetooth Speaker
Sharing the music with your friends is much more fun than listening to it on your own. Bluetooth speakers are easy to set up and connect to your mobile device, and they are highly portable, making them convenient to take absolutely anywhere.