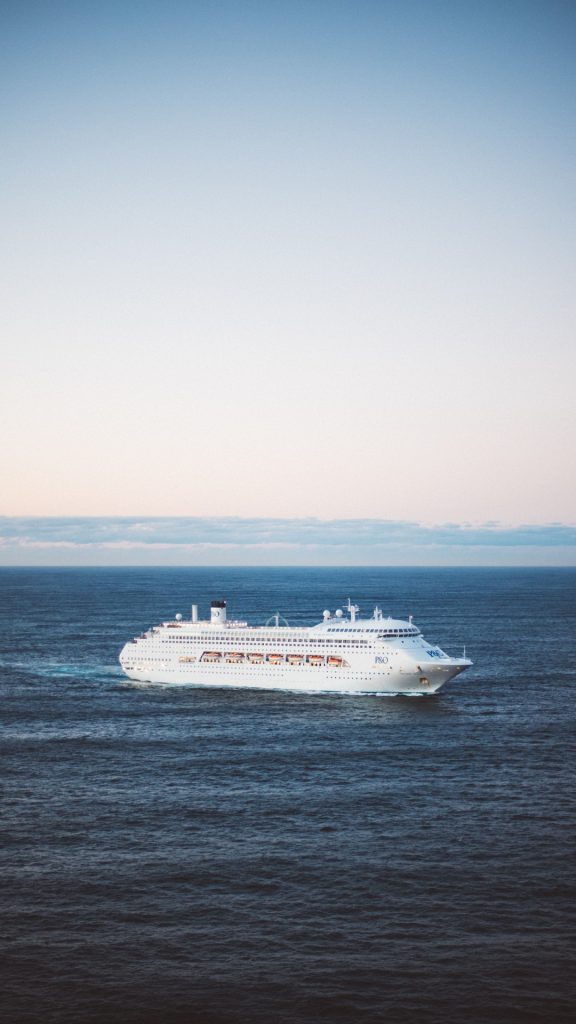 Are you planning on earning your sea legs soon? These are the 10 destinations you should consider for your trip on board one of the world's top cruise lines.
Nearly 20 million people go on cruises every year. That number comes as no surprise to me and most other people who have been on cruises before.
Cruises, put simply, rock!
Going on one can be like staying at an all-inclusive resort that has legs and takes you to incredible destinations while you're enjoying the property's amenities.
While you're pretty much guaranteed to have a great time if you're traveling with top cruise lines, there's a handful of places you can cruise to that have a certain quality to them that can take your cruise experience to the next level.
1. Budapest, Hungary
If you're hopping on a cruise ship in Europe, you're going to want to make sure one of your stops is in Budapest.
There's so much to love about Budapest, especially if you have the opportunity to experience it from the Danube River.
Awesome culture, incredible food, breathtaking architecture… You just can't go wrong by cruising through this world-renowned city.
2. Glacier Bay, Alaska
When people think Alaska, they think cold. That's definitely a fair association.
If you're taking a summer cruise through Glacier Bay though, not only are temperatures nice but the surrounding beauty you'll experience is unfathomable.
From your cruise ship, you can expect to see stunning wildlife, an abundance of vegetation and of course the breathtaking Fjords for which the state is well known for.
3. Arles, France
A lot of people I've talked to haven't even heard of Arles which is a shame. This old French town that sits along the Rhone river is a top cruise line favorite!
That's because it offers cruise goers access to attractions like the town's mini-Colosseum, and some famous spots featured in Van Gogh paintings.
Have you ever seen the picture "Cafe Terrace at Night"? That was painted in Arles!
4. Quebec City, Canada
If you're looking for a taste of Europe on your cruise without wanting to cross the Atlantic Ocean, there are few places better to get your fix than Quebec.
Quebec has some major French influences. As a matter of fact, the province finds itself so different from the rest on Canada that it has tried to break-off in the past.
For cruise-goers, you can expect wonderful foliage and vegetation in this city during summer and wondrous beauty during the winter.
5. The Galapagos Islands
The Galapagos Islands are a true treasure of biodiversity and are perhaps the most beautiful place you can visit south of the equator.
Situated West of Ecuador, the Galapagos Islands, and its
famed Galapagos National Park allow cruise ships to pass through and take in its wonders year round.
In order to keep Galapagos in excellent condition, the area has strict rules regarding tourist behaviors and the number of people that can pass through the territory. That strictness translates into some of the best encounters you can have with unadulterated nature, worldwide!
6. Greenland
If you're looking for another place on this list to check out Fjords on your next cruise, sail on over to Greenland.
Greenland doesn't have a lot of infrastructure in place amidst its various islands so traversing the territory by water is the best way to go. That unique geography is partially why cruises to the area have become popular.
No matter what time of year you visit Greenland, there's something incredible to see. I recommend passing through in the fall though so you can take in the Northern Lights!
7. Avignon, France
Two French shout-outs in one article? You're dang right!
Avignon is another city situated along the Rhone river. History buffs love the city because Catholic popes temporarily shifted their home base to the area back in the 14th century.
What if you're a cruise goer that's not big on history though? Does Avignon have something for you?
Yup. Wine. Lots and lots of delicious wine.
8. St. Petersburg, Russia
The colorful city of St. Petersburg is a must-visit destination if you're in swinging distance of Russia. It's a favorite among river cruise companies so you should have no problem finding top cruise lines that will take you there.
Immediately when you dock in St. Petersburg, you'll be moved by the city's striking colors. Once you get over its noteworthy look, you'll want to take some time to explore The Peterhof Palace and the Hermitage Museum.
9. Philipsburg, St. Maarten
If you're from the states, chances are you're considering going on a cruise through the Caribbean. If that's the case for you, you'll want to make sure and pop into Philipsburg, St. Maarten.
St. Maarten is a European owned island which makes it another great way to get a taste of Europe without needing to cruise across the Atlantic. You'll love this island for its outstanding shopping, colorful houses, and French-inspired cuisine!
I believe Carnival's awesome Vista ship services the area, so find out more to see if you can have the opportunity to experience one of the finest cruise ships in the world!
10. Dubrovnik, Croatia
Eastern Europe is awesome and Croatia is one of the most popular destinations in the territory. Experiencing Dubrovnik by land is pretty cool… Seeing it by sea though is breathtaking.
If you're a fan of Game of Thrones, you'll recognize Dubrovnik as King's Landing from Game of Thrones.
You don't have to be a GOT fan to enjoy the area. The food, the incredible architecture, and the people are more than worth the trip.
Wrapping Up The Best Places to Travel With the World's Top Cruise Lines
From Philipsburg to Glacier Bay, there is no shortage of incredible places to travel with the world's top cruise lines.
For additional reads on all things world travel and location independence, check out more of my content on Man VS Clock today!