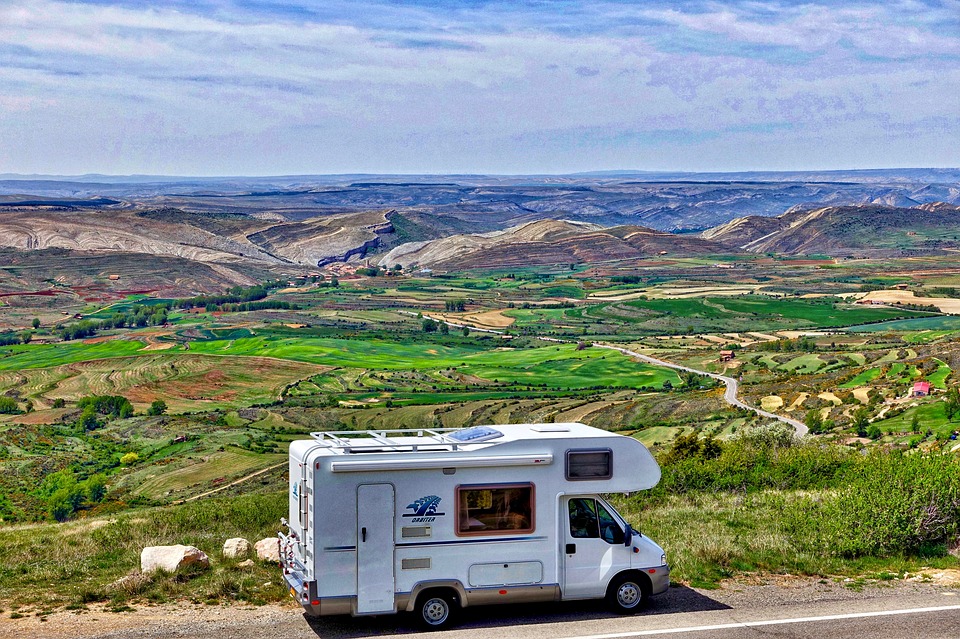 Everyone from large families to individuals is deciding to take the open road and go RVing. The trouble is, there are so many different types of RVs to choose from, it may be hard to find the right RV dealer.
Here are 10 RV types you may want to look at to find the one that suits you and your family's needs.
1. Tent and Folding Trailers
These are some of the smallest types of RVs available and are great for one or two individuals. They can be towed by a variety of vehicles and don't require a lot of horsepower to pull. A standard car, small truck or station wagon can pull these types of campers.
These are typically made with durable tent materials and some have hard plastic bottoms. They fold up for easy towing and maneuverability as well as winter storage. You can put trailer lights on them as well as many other accessories to customize them to your liking.
Because they fold up small, most of your equipment needs to travel separately. A larger car or van can be better for towing the RV as well as all your camping equipment.
They often don't have kitchens or bathrooms as they are too compact for anything more than sleeping quarters.
2. Travel Trailers
These are typically much larger than the popup or folding trailers and can accommodate a large family or group of friends. They can have several larger living spaces, sleeping areas, as well as a bathroom and kitchen.
These are available in simple designs or can come with every amenity imaginable. They are built on a traditional trailer and attach to larger tow vehicles with a standard ball hitch. They come unattached easily and therefore there is no need to tow an additional car for day trips.
These are more expensive than the smaller, minimal folding trailers, depending on how large and how much additional room you purchase.
3. The 5th Wheel Trailers
These are larger and can come with many of the comforts of home.  The downside of this type of trailer is it can only be towed by a large truck with an open bed in the back. This is because it has a "gooseneck" connector. This gives a lot more room inside the RV, but difficult in maneuverability and the limited towing capacity often cut down on the types of individuals and families that own this type of trailer.
More of the long-term users, such as those who live out of their RV year-round, are apt to choose this type of recreational vehicle. They can park them and take the truck on day trips.
Motorhomes
There are three classes of motorhomes, each with their own pros and cons of ownership. Many families who choose to live the RV life will choose one of these types of RVs as they are more home than they are camper.
4. Class A Motorhomes
This is the most expensive and the largest of the motorhomes available. They are driven and not towed. This intimidates many people as they are difficult to maneuver and hard to see around.
They can be as big as a tractor-trailer, although they are one piece and not two.
This is the preferred model and class of those who are living in their RVs year-round. It is necessary to tow a car in back because once the camper is parked and hooked up to utility sources, it should not be moved.
5. Class B Motorhomes
These are somewhat smaller than the class A and are often called a camper van. They can comfortably accommodate one or two persons at the most. They have a smaller size interior and come with limited amenities.
They are driveable and easy to maneuver. They can be used to take day trips, however, many come with expandable parts that would need to be put away before driving anywhere.
6. Class C Motorhomes
These are considered the mid-size RVs and are typically built on existing van and truck chassis. They are more economical than the other two classes of motorhomes and can accommodate small families or groups of friends. Most have extending parts for more living space and are also drive-able.
The couches and tables do double duty as beds and everything folds away for easy traveling.
7. Toy Hauler
These are known as Sports Utility RVs or toy haulers as they can carry dirt bikes, motorcycles, and ATVs as well as space to live as if you were camping in a traditional RV.
These can be equipped with all the amenities of the larger RVs and sleep anywhere from one to eight people depending on the size. Many families and race fans use this type of RV during racing season to travel and participate in various races.
8. Airstreams
These are, the more expensive of the pull trailers and not suited for those on a budget. They have the "silver bullet" look and come with most of the perks found in the larger RVs like air conditioning, heaters, bathrooms, and kitchens.
The Airstreams are not easily towed by a smaller vehicle and are not that easy to maneuver. They are comfortable as a temporary home away from home and are used by couples who travel around the country on a part-time basis.
9. Teardrop Trailers
These are making a comeback from the late 1960s and are perfect for someone or a couple that just needs a place to sleep while the rest of the time they are enjoying the outdoors.
This type of camper is easy to tow as it is very lightweight. It is basically a small enclosed bed on wheels.
10. Conversion RVs
These are RVs that began as something else, such as a school or public bus, a horse trailer or a cargo container.
Renovating a bus or box into the ideal camper takes time and money, but you will get exactly what you want when you are finished.
Choosing the right RV for you and your family may take a bit of research, but in the end, you will have exactly what you need to enjoy the great outdoors in comfort.