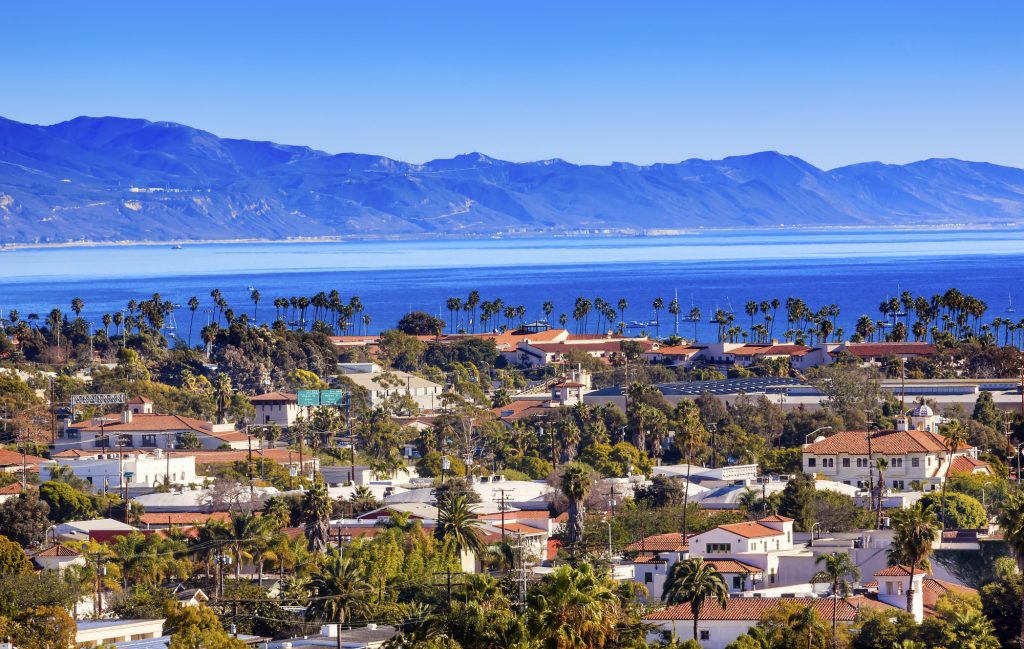 Are you planning on taking a California coast road trip? If so, make sure you don't miss the 10 must see locations found here.
Pacific Coast Highway (PCA) has been known as one of the most scenic drives in the world since its construction in 1919. It follows the coastline of California from Baja all the way up to the top of the Olympic Penisula.
Much of the labor to build the highway was provided by San Quentin Prison inmates who had temporary camps set up to perform the work. The inmates were paid thirty-five cents a day and given reduced sentences.
Their hard work created a beautiful curving road that is the perfect movie-like setting for a California coast road trip. With stops along the way for history and nature lover's alike, PCA has so much to offer.
So, what should you check out on your journey? Read on to find out.
1. Jack Swan's First Theater
Located at Monterey State Historic Park, California's First Theatre was built in 1846 by Jack Swan.
It originally stood as a lodging house and tavern for passing sailors but was used as a theatre in 1850 for the first time when Army officers began producing plays there to make money on the side.
The tickets cost five dollars and viewers sat on benches with whale-oil lamps for lighting and candles for footlights.
Today, the building has been preserved and makes an excellent stop for your coastal California road trip.
2. Fisherman's Wharf
If you're visiting the Monterey Penisula on your California road trip, your journey isn't complete unless you stop in Fisherman's Wharf.
There you will find opportunities to go whale watching, take cruises on the bay, visit unique shops, and have some of the freshest seafood possible.
3. Steinbeck's Cannery Row
Cannery Row is the home of the Monterey Bay Aquarium, a must-visit stop on your vacation.
Once you leave the aquarium, you'll find yourself surrounded by inviting shops and family-friendly restaurants. You'll be able to look for souvenirs and check out the boutique shops.
If you visit Cannery Row, make sure you check out the statue of John Steinbeck, it's a must-stop for many tourists who have read "Of Mice and Men".
4. Fort Ord
Fort Ord National Monument is located on a former military base and is operated by the Bureau of Land Management.
The Bureau is tasked with managing 44 species of plants and animals classified as rare that call the area home.
With more than 83 miles of trails, exploring this land is a breathtaking adventure. Try it on foot, bike, or even on horseback!
5. Clint Eastwood's Hogsbreath Inn
Carmel, California is home to the Hog's Breath Inn a restaurant that was run for 27 years by Clint Eastwood.
Unfortunately, Eastwood closed the original establishment in 1999. But the legacy lives on with new owners riding the wave of Eastwood's legacy. Don't miss this piece of history.
6. The Remains of Padre Junipero Serra
Padre Junipero Serra was a California missionary recently given sainthood by Pope Francis. He was a complicated man who came to California to bring the gospel to the people living there.
His sainthood is controversial since his arrival in California led to the spread of many new diseases among the Indian people. This brutal behavior of colonization was devastating to natural populations.
His remains can be visited outside of San Francisco and remain a controversial sight to stop at on your journey.
7. Jade Cove
In the Big Sur area of Califonia lies a wild place of nature that makes you feel like you're on the edge of the world.
It's a pristine location with many geological abnormalities. Make sure you take the time to explore the beach for jade pieces. The best time to go is at low-tide in the early morning so you can get the freshest pickings.
8. China Cove
Part of the Point Lobos State Reserve in Carmel, California, China Cove is a breathtaking view at the end of a long hike.
The sparkling turquoise waters form a pocket beach and at low tide, you will find a rock arch and a small cave in the south wall.
9. Sea Lion Point
One of the best places to experience nature in California is the Sealion Point Trail – a 0.7 mile stretch of moderately trafficked trail in Carmel-by-the-Sea.
Most people go to walk, hike, or birdwatch. But members of the Bill Bailey Travel Club believe the trail also offers a great place to view sea lions, as its name might suggest.
The trail ends at Headland Cove on a coastal bluff with an unreal view. You'll be able to see white waves pounding the inlets and the churning whitewater of Devil's Cauldron.
For nature enthusiasts, you will love exploring the rocky coves teeming with sea otters, harbor seals, and loudly barking sea lions.
10. Hearst Castle
Hearst Castle was built beginning in 1919. In 1954 it became a Califonia State Park and the site was opened to the public.
Its collection of arts and antiques is vast and the tours attract millions of visitors every year.
When the castle was in its heyday during the 1920s and 1930s, an invitation was hard to come by. Hollywood elite and the most popular politicians would fly into the castle's airfield or take a train car from Los Angeles that was specifically designated for the home.
Famous guests include:
Charlie Chaplin

Cary Grant

The Marx Brothers

Charles Lindbergh

Greta Garbo

Joan Crawford

Clark Gable

James Stewart

Bob Hope

Calvin Coolidge

Franklin Roosevelt

Winston Churchill
Guests at the castle were required to attend a formal dinner every evening and were left to their own devices during the day. Options included going to screenings in the home's theater and various activities in the gardens and pools on the property.
The castle was added to the national historical register in 1972 and is an astounding representation of European architecture in America.
After Your California Coast Road Trip
Going on a California coast road trip will be an incredible experience. But once you get back, you'll soon be longing for another adventure.
Check out some more of my posts to follow my travels and learn about new exciting destinations to discover.