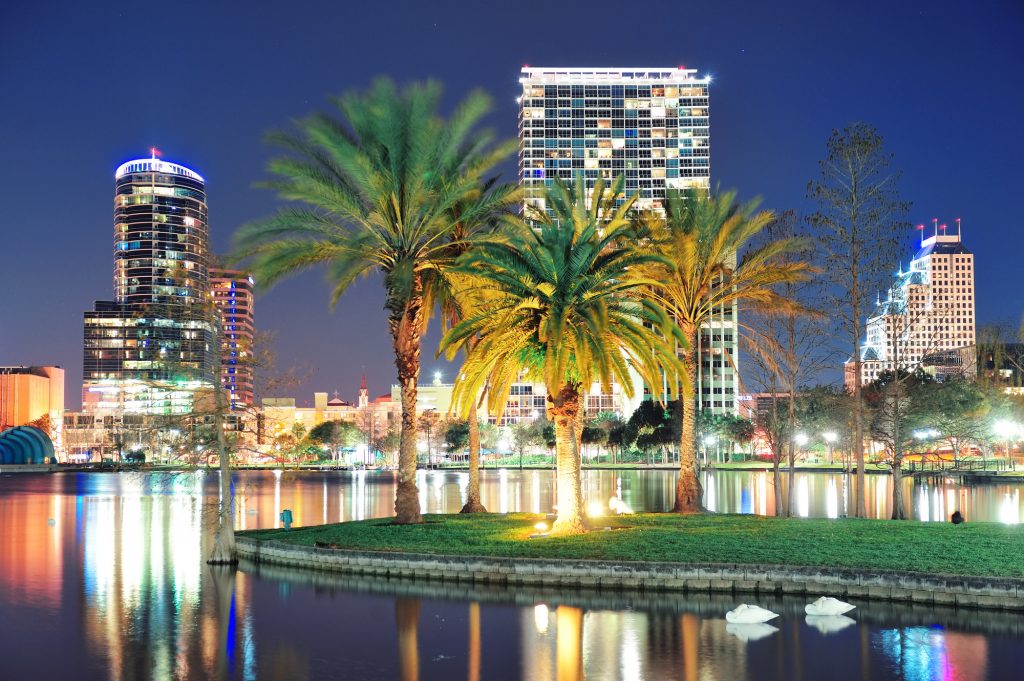 Are you planning a trip to Florida, but don't want to spend your vacation going to the same tired old tourist traps? Here are 10 awesome things to do in Florida that don't involve a cartoon mouse.
Every year, some 40 million people visit the attractions of Walt Disney World Resort. As popular as this destination is, there are plenty of people who aren't interested in long lines for rides, "cast members" dressed up like princesses, or wearing mouse ears.
Whether you've done Disney to death or you're just not a fan of this brand of entertainment, there's still plenty of incredible Florida attractions to enjoy. Read on to learn about 10 of the best things to do in Florida that don't involve Mickey.
1. The Salvador Dali Museum
As you might expect, the Salvador Dali Museum in St. Petersburg is a surreal experience. The building itself boasts geometric windows, a grand curving staircase, and skylights that resemble nothing so much as giant soap bubbles on the brink of popping. Just walking through the museum gives visitors the sense they've stepped into one of Dali's famous paintings.
With the world's second-largest collection of pieces by Dali, including masterworks like "The Hallucinogenic Toreador" and "The Discovery of America by Christopher Columbus," this museum is a must-see for art aficionados.
2. Ernest Hemingway Home and Museum
The iconic writer who gave us such classics as "For Whom the Bell Tolls," "A Farewell to Arms" and "A Moveable Feast" lived in Key West for over 20 years. When he wasn't writing or drinking daiquiris, "Papa" enjoyed deep-sea fishing and the company of many six-toed cats. The Spanish-style house on Whitehead Street is now home to some 50 of these polydactyl felines.
Visitors to the Hemingway Home can pet the cats, see the typewriter that Hemingway used, and raise a toast in one of the local bars that he used to frequent.
3. The Cassadaga Spiritualist Camp
Want to know what the future holds, or communicate with the spirits of your ancestors? Come to Cassadaga, where you can participate in a seance, have your palm read, or participate in a healing spiritual service.
The 57-acre community was founded in 1857 by medium George Colby and other spiritualists with connections to a similar destination in upstate New York, called Lily Dale. Today, its residents cater to tourists who travel to have their fortunes told or purchase New Age-style gifts like crystals and crafts.
4. Bioluminescent Kayaking
Forget the fireworks over the Magic Kingdom; if you want to see a truly amazing nighttime light display, head to the Indian River Lagoon, affectionately known as "Bio Bay." Here, you can watch the dark waters light up with comb jellies and illuminated plankton — it's a sight like no other.
The best way to experience this phenomenon? By kayak! BK Adventure offers kayak tours of the luminous waters every night. Explore Florida's breathtaking underwater display up close and personal with a nighttime paddle.
5. The Pirate and Treasure Museum
Arrrr, mateys! If you fancy yourself a modern-day pirate, or if you're just a fan of seafaring adventure tales, check out St. Augustine's Pirate and Treasure Museum. It's the largest, and most authentic, collection of pirate memorabilia.
See an original Jolly Roger flag — one of only two remaining in the world — gold doubloons, and historic treasure chests full of spoils.
6. International Independent Showmen's Museum
Step right up, right this way! Come one, come all to the International Independent Showmen's Museum, an eclectic collection of traveling circus and carnival artifacts. Experience a slice of the traveling showmen's life, including the colorful wagons in which they traveled from town to town, an ornate carousel, and one of the country's first-ever Ferris wheels.
In addition to these large-scale attractions, visitors can view a dizzying array of ephemera — photographs, postcards, costumes, props, and other memorabilia of the greatest shows on earth.
7. Weeki Wachee
Mermaids have long fascinated us mere landlubbers, and the Mermaid Shows at Weeki Wachee have entertained visitors for over 70 years. The graceful half-woman, half-fish performers swim and spin in an underwater theater set 20 feet below North America's deepest naturally formed spring.
Once you've marveled at the mermaids, take the plunge on a flume ride, relax on the white sandy beach of Buccaneer Bay, or enjoy an educational look at the fauna by taking in one of Weeki Wachee's animal shows.
8. Museum of Osteology
One of the newest things to do in Florida is Orlando's Museum of Osteology, the largest skeleton museum in the country. With over 500 real skeletons, including that of a Sumatran rhinoceros and two Komodo dragons, this is an entertaining crash course in animal anatomy.
Learn about the extensive process used to prepare an animal's body and articulate its skeleton for display. You'll be fascinated — no bones about it!
9. Presidents Hall of Fame
Students of American history and true patriots will enjoy this attraction. It houses a huge collection of waxworks and animatronic figures depicting our nation's leaders, past and present.
In addition to these lifelike replicas of presidents such as Washington, Lincoln, Kennedy, and George W. Bush, visitors to this museum can marvel at a miniature White House. There's also China, champagne glasses, and Christmas cards with ties to former POTUSes.
10. Spongeorama Sponge Factory
Who lives in a pineapple under the sea? You won't find the world's favorite animated sponge here, but you will get to view the world's largest collection of natural sea sponges and other sponge-related and aquatic items.
Thanks to aggressive harvesting in the early 20th Century as well as a blight that caused numbers to decline, sea sponges were once in danger of going extinct. Happily, their populations have since rebounded, in large part because humans have switched to synthetic sponges for washing themselves and their dishes.
While you're in Tarpon Springs, check out the aquarium, the Greek Orthodox church, and the Historic Sponge Docks. The city's Greek heritage is reflected in its many Greek restaurants — you might not be able to chow down on a Krabby Patty, but you'll have a great meal nevertheless.
So Many Fun Things to Do in Florida, So Little Time!
Of course, this list of unusual and entertaining things to do in Florida barely scratches the surface. Have we omitted any of your favorite attractions? Which are worth the trip, and which would you skip? Let us know your thoughts in the comments!