On Thursday I will turn 29 years old. One year closer to the age that many people from my generation dread. Not me – I'm a lover of life, I LOVE my birthday and I consider it the most important day in the calendar. New Years Eve? A reminder of personal heartache and half-arsed promises and dreams that are never actually followed up.
Christmas day? Why should Jesus and Santa get all the limelight? This is my day! Your birthday is the perfect landmark of how you have fared so far  and should be looked upon as a celebration, as some people don't get to live as long as you.
If you're ever unhappy about your age on your birthday, I'm afraid the age is not the real problem. The deep-seated issue is that you're just not happy with how your life is going. And there's only one person who can change that. Bring on 30, I say! 40? I'll have some of that too! Hell, I'll even be chipper when I'm 65 (and I'll probably be a GILF).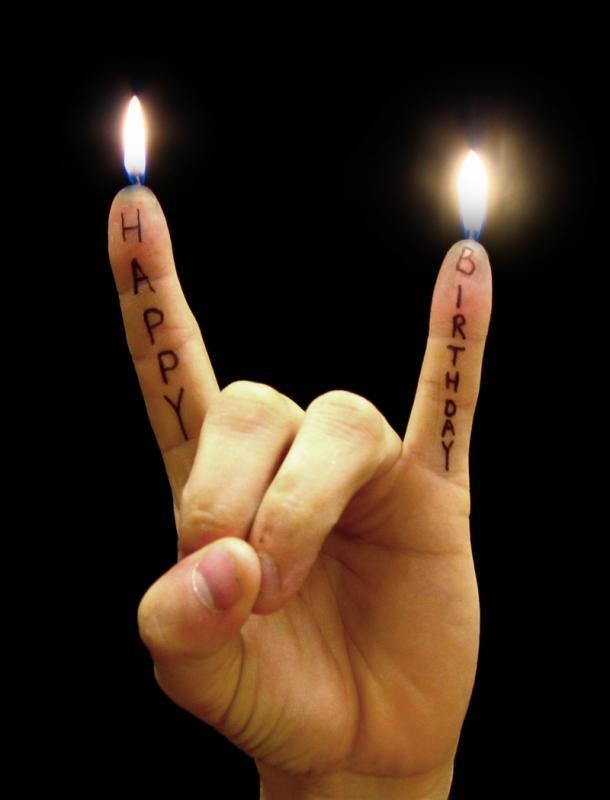 The 28th year on earth was without a shadow of doubt, the best year so far and it wasn't by any coincidence. I've strived to take my life to the next level for the last couple of years and this one has been what you call back home "a proper belter."
Without much further ado, I have written a disgustingly narcissistic article about why the 28th year was the greatest and what I plan to do in the 29th to make that even better. Whatever next? Masturbating in the mirror? Demanding that Durham Cathedral gets knocked down and replaced with a life-sizes statue of me?
I wouldn't rule either out.
The 28th year was the best because of the following reasons:
I Filtered out the Bad Friends
I am absolutely chuffed with the circle of friends that I have in all corners of my life. Bill and Ted? Aint got shit on me and my Bro's. It hasn't always been this way and I've allowed a lot of negative influences to suck away my positive energy and I had to let some toxic relationships run their course last year.
Be careful who you give your time and energy to, ladies and gents.
I Said "No" to Excuses 
I took 100% accountability and responsibility for my own life and outcomes this year. The victim card is well and truly ripped up now and I don't intend to purchase another one.
I Got My Finances Together
Everyone has areas in their life where they have had constant battles – and a big one of mine was with money. I've felt like a financial loser for most of my life and struggled to accumulate and manage my cash for most years.
I'm not exactly Donald Trump right now, but in my first year of self-employment I doubled my income and I am proud to say that I am debt-free. It all changed when I started to internalise the fact that I am worthy of money coming my way and took big action to get a few more quid in my bank account.
I Took Risks
I've left everything behind that is familiar and jumped in head first into things with no concrete promise of success, or things going my way. It's made me grow mountains. Put your money where your mouth is and start to take some risks.
I Was Nicer to Myself
Historically, I'm my own worst enemy and can be pretty brutal with myself at times. I worked on becoming my own best friend last year and I'm really careful about my internal self-talk and the messages I'm sending to my core reality.
I Decided to Only Compete With Myself
I'm pretty sure if you asked my closest friends who the most competitive person they know is, they would answer with my name. Shiny trophies and medals get me excited to a border-line erotic sense of excitement. And as much as I consider it healthy to be of a competitive nature in sport, business and other areas in life – it's just not healthy in comparing yourself with others.
The one person you most certainly should compete is yourself. Know your own limits and try your best to smash them.
 I Became Less Judgemental
I used to be BRUTAL on how other people choose to live their lives and expected them to have the same core values, beliefs and ethos as my own. Maybe it's because I'm from a small, gossipy village. It has become apparent to me that if you are judgemental, it's because you suffer from an intense lack of self-esteem and you re deflecting your insecurities onto others.
I noticed that I let go of this when I spoke to a former heroine addict in Thailand who had turned his life around. A few years ago I would have been like "Oh well, no sympathy from me – you were dumb for even starting in the first place." But I found myself applauding him for finding such strength at his lowest point and the willpower to fight against his self-made prison.
Next time you're being judgemental, ask yourself; "is my life really that boring that I have to focus on what other people are doing?"
I Met a Cool Girl
I can with the most sincere honesty say that this was not in the plan when I arrived in Cambodia to meet my cousin. But it seems that Cupid decided to fuck with my plans a bit in the latter months of the 28th year in the form of a cheeky, charming and stunning Tunisian girl. (Oh, and she speaks English with a French accent FTW!)
The first time I met her, she ignored me and my battered pride said she was "quite ignorant" to my eye-rolling cousin.
What a difference a week or so makes.
Our first kiss was in the middle of a raging thunderstorm. Sexy. Her toothbrush and shampoo lay on my bathroom shelf within the first week. Out first fight came a few days after – it was about the correct buttering of toast (you know, the things that really matter in life). Needless to say, it's been intense and we've changed some pretty big plans around so that we can stay together (without any feeling of obligation).
I'm more than aware that the dating game can be a fickle mistress and that things can change in a heartbeat, but I can only see this as a positive chapter in my life.
I Crossed off one of my Top 3 Travel Destinations
After many years of dreaming, drooling and wishing – I took big action and got to visit Burma! It didn't let me down and I get goosebumps every time I hear the name mentioned. That's pretty special

Bring on The Galapagos Islands and Cuba for the next dream destinations!!!
Why the 29th Will be Even Better
Oh yes, I'm greedy! I want next year to be even better – and this is what I plan to improve on:
Savings
So yeah, I'm getting better at attracting money into my life but it seems I'm not too great at saving it up. I've become some sort of investment gambler! Maybe I just like living on the edge and that lack of money in my bank keeps me on my toes, and investing is necessary – but I seriously need to calm down!
Fitness and Health
I used to be one of the fittest blokes I knew, I'm now most certainly a shadow of my former self. I plan to be get in some kind of shape that would kick my 19 year old self's arse. I plan to  be able to do that because I am planning to have…
Passive Income
For those not familiar, passive income is to generate an income on a regular basis from either work you have done in the past, or work you have delegated. I have put methods into place and have received almost half of my income as passive in the last few months and it felt pretty damn good!
I lost my way a bit and drifted back into the 'work for works sake' mentality and I plan to be more efficient in the game of business, so that I can have a rock-star lifestyle.
Improve my Posture
Because mine is like the Hunchback of Notre-Dame's and I am about as flexible as a pregnant Hippo. Bring on the Yoga!
To Become Fluent in a Second Language
I know I said about only competing against yourself, but when you date someone who speaks 5 languages you can't help but feel a little eclipsed in this area. I've got unfinished business in this department and expect an intense MVC challenge next year where I will plan to add a second language to my life.
Shut up, just shut up, shut up!
I was watching Roger Moore in James Bond the other day and I couldn't help but think about the power of effective speech. I talk a lot and I find that I even talk just to fill in the gaps. I don't think people take you seriously when you're such a gobshite and I'm aiming to speak only when it's effective, instead of letting my mouth run away with me.
I'm bored of being the clown – clowns make people laugh, but they don't change the world.
Get Over My Sleep Issues
I have suffered Chronic insomnia all of my life and I go through bouts where I don't/can't sleep for 2-5 days even though I feel absolutely tired. It really messes things up and I plan to finally put my sleep demons to bed with a natural exercise regime, good diet and I'm thinking the yoga will be killing two birds with one stone (hopefully).
Travel More!
I plan to be on the road for a very long time and to work as least as possible next year. It's going to take some serious willpower!
How has your year been? Are you bothered about your age, or bothered about your life? Screw New Years Eve and some commercialism masturbation. This is YOUR DAY and a perfect bookmark in how you are doing in your life. 
Song for the moment: "Happy Birthday, by Stevie Wonder."
Notable Lyrics
You know it doesn't make much sense
There ought to be a law against
Anyone who takes offense
At a day in your celebration