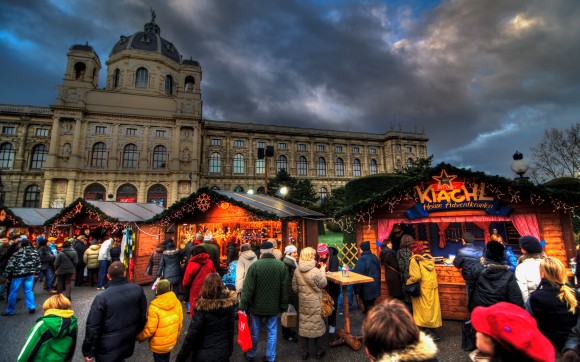 Europe has a large number of Christmas Markets teeming with both locals and travellers from all over the world. Such markets are an enjoyable place where visitors can mingle with the locals, have a taste of the traditional sweets and local products, attend entertaining concerts and buy handicrafts. Germany, Austria, UK, Austria and Belgium are some of the most popular countries in Europe for their remarkable Christmas Markets and flights at reasonable prices are available if booked early enough in advance. There are around 200 Christmas Markets organized yearly around UK, 120 in Germany and roughly 30 in Austria and Belgium.
The Christmas Markets in Germany are some of the most beautiful in the world. Attracting upwards two million visitors each year, this festive environment is the best Christmas celebration that one could hope for. Travellers can enjoy some tasty gingerbread and aromatic mulled wine while admiring the incredible exhibitions hosted in the market. Some of the most exciting Christmas Markets in Germany are located in the hearts of Wiesbaden, Berlin, Leipzig, Stuttgart, Cologne, Bremen and Munich. There are many more delightful Christmas Markets in Germany, but these ones are definitely worth visiting.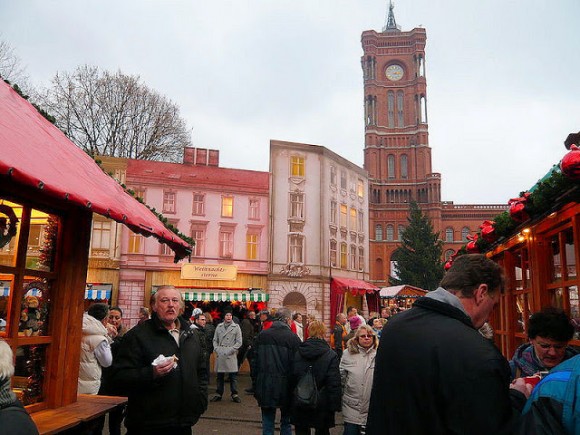 Austria is highly famous for its yearly Christmas Market long established tradition and it is also one of the top Christmas destinations for tourists who fancy a winter break. Vienna alone hosts around 20 Christmas Markets, the most popular one taking place at the Schönbrunn Palace. Held in front of the majestic Schönbrunn Palace, around a fascinating Christmas tree, this market is a wonderful blend of culture and tradition. Moreover, this spectacular market offers some of the most delicious traditional foods accompanied by the everlasting smell of cinnamon. However, if you are interested in visiting other Christmas Markets as well, it would be a great idea to go to cities like Salzburg, Innsbruck, Linz and Klagenfurt.
Belgium sticks to tradition when it comes to its marvellous Christmas Markets and provides the winter visitors with an enchanting cultural experience. If you choose Belgium as your winter destination, then the most wonderful place to be is Brussels. This glittering city hosts one of the most popular Christmas Markets in Europe. Apart from the typical mulled wine and the cheerful environment, the Brussels Christmas Market is mostly famous for its amazingly tasty foods and goodies. You will be impressed with the numerous stalls selling Belgian chocolates, steamed snails and other delicious dishes.
With its wide palette of continental themed Christmas Markets, the UK is the only European country hosting over 200 Christmas Markets yearly. This impressive number definitely gives some choice to travellers of all ages and nationalities. Nonetheless UK is not that traditional when it comes to its Christmas Markets, as you might have the surprise to find German, Italian or French traders in the heart of London, Belfast or Birmingham. So, if you want to move away from the traditional influences and you are up for a cosmopolitan experience, the UK is the perfect destination for your winter break.