It isn't often that I find a hostel that ticks all of my hard to please boxes, but I certainly found one in Porto Alegre, Brazil. Perfectly located in the city centre, the Rock'n Hostel is one of those fantastic, personal-touch places that might make you feel guilty for cheating on them with other hostels.
I'm serious.
Plus, how often is it that you get to hear an epic love story? A few years ago a lovely Chilean girl named Beatrice planned a few days' stay at the Rock'n Hostel…and she never left. She and Rafael, the owner, fell in love and now they run the place together. The two of them are a perfect couple and a perfect team, and they run a fantastic business and are now engaged. 🙂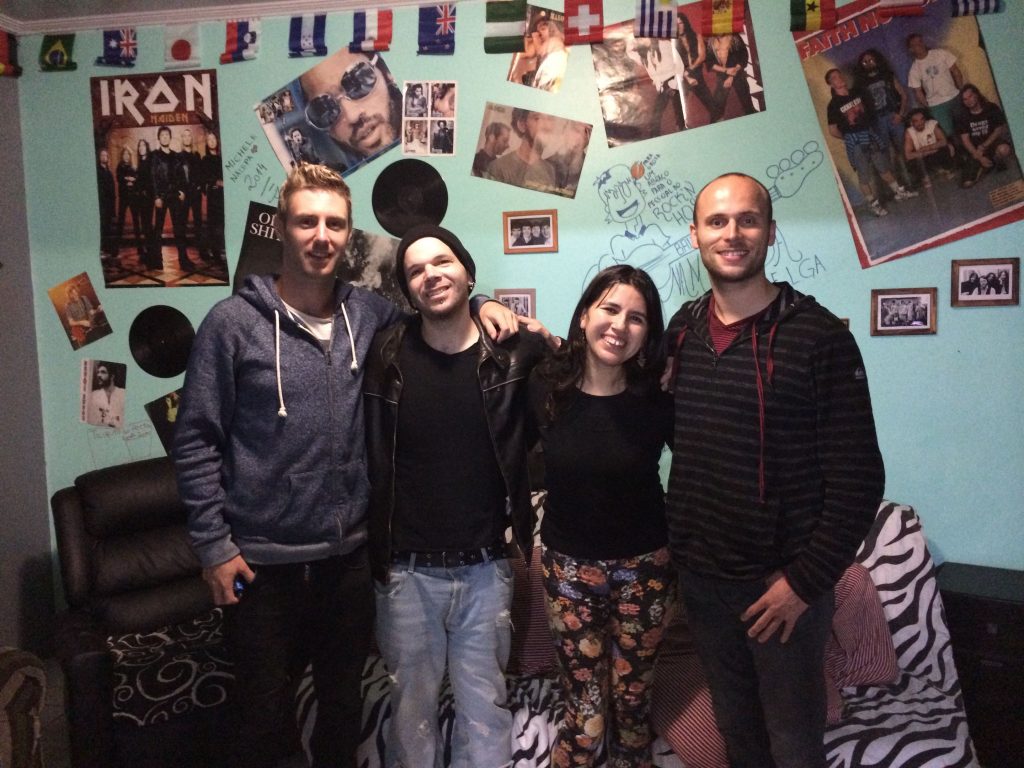 The hostel is located right in the centre of everything you need, and is close to shops, restaurants and the ubiquitous must-see sights. It's also right near the famous food market that is definitely worth a visit as it gives you great insight into the history of Porto Alegre.
The kitchen at Rock'n Hostel is spacious and clean, and they have a continuous supply of coffee and tea on offer, as well as simple breakfast items like cereal. Just help yourself; it's all free! FREE AND CONSTANT TEA. What more can a thirsty Englishman man want?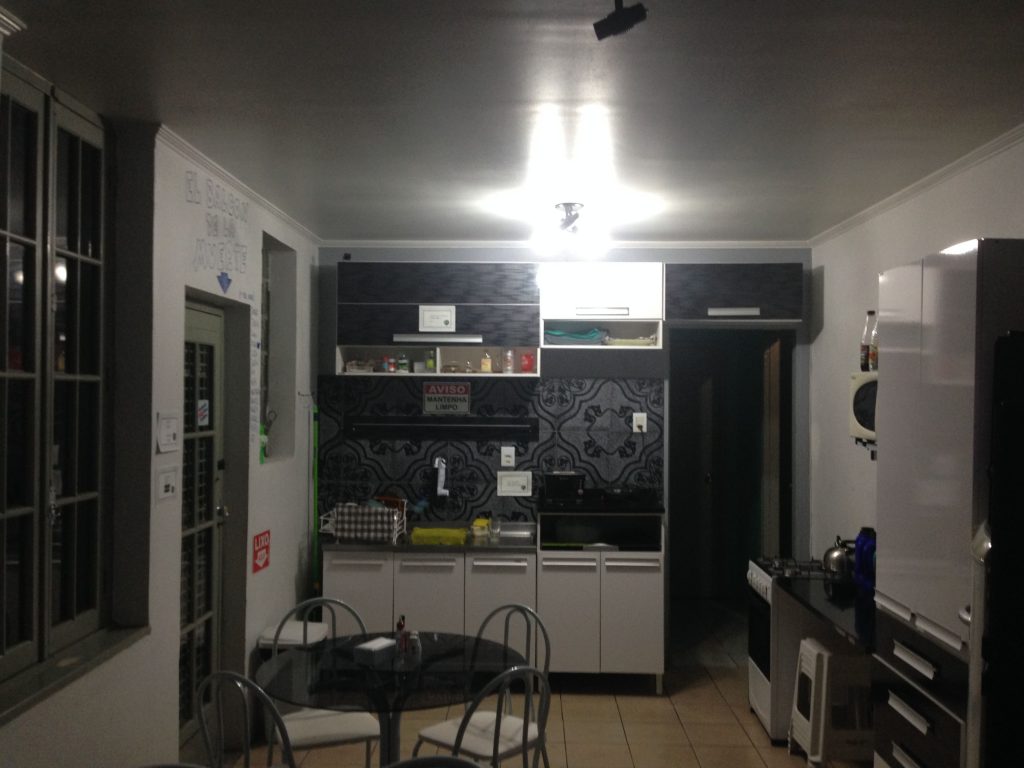 The hostel really lives up to its name, as well. They have rock and roll memorabilia displayed on all of the walls, and rock music is playing on the televisions throughout the place. Don't worry, though; it's not too loud or overbearing, which is perfect for anyone who might have a hard time understanding what it is that 'the cool kids' are listening to nowadays.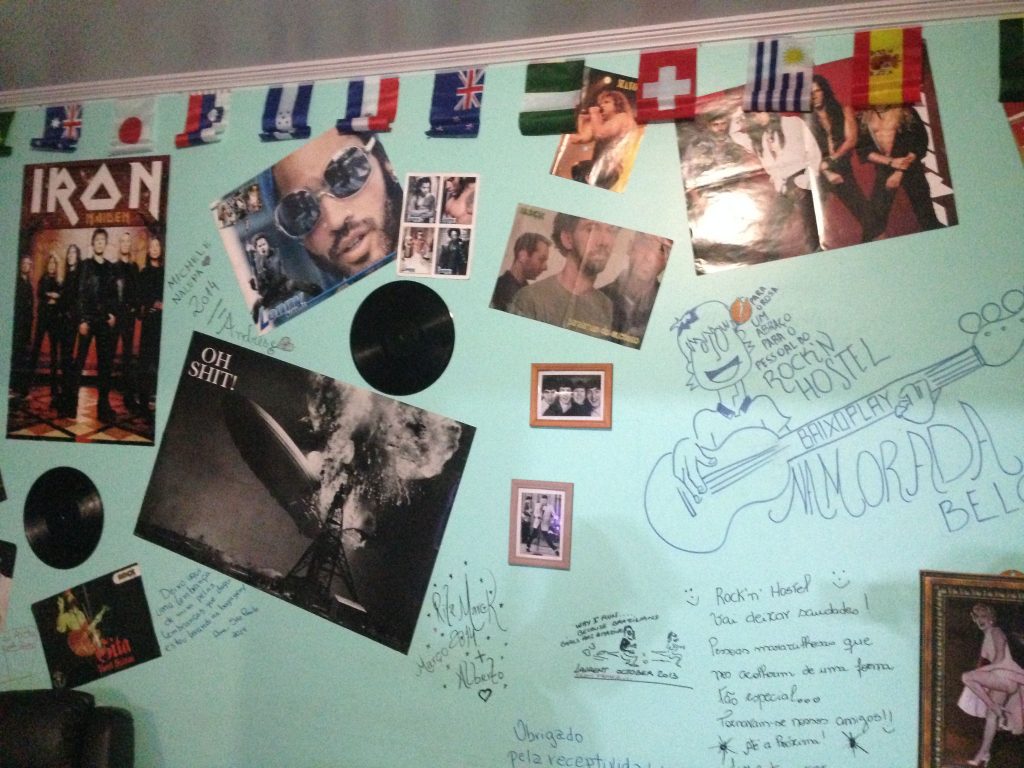 Rock'n Hostel offers a wide variety of rooms including dorms and private rooms. The spaces are clean and bright and they also offer 24 hour check in and check out, which is perfect for those oddly timed bus trips or flights.
The staff here go out of their way to make you feel comfortable, and they definitely succeed. Rock'n Hostel is a great place to chill out and relax while surrounded by cool vibes and great people. Beatrice and Rafael will make sure that you enjoy your time in Porto Alegre and they'll help you plan all kinds of tours and activities.
When you're in Porto Alegre make sure that you check out this Rock'n place to stay. Come on. It ain't easy bein' cheesy. 😎