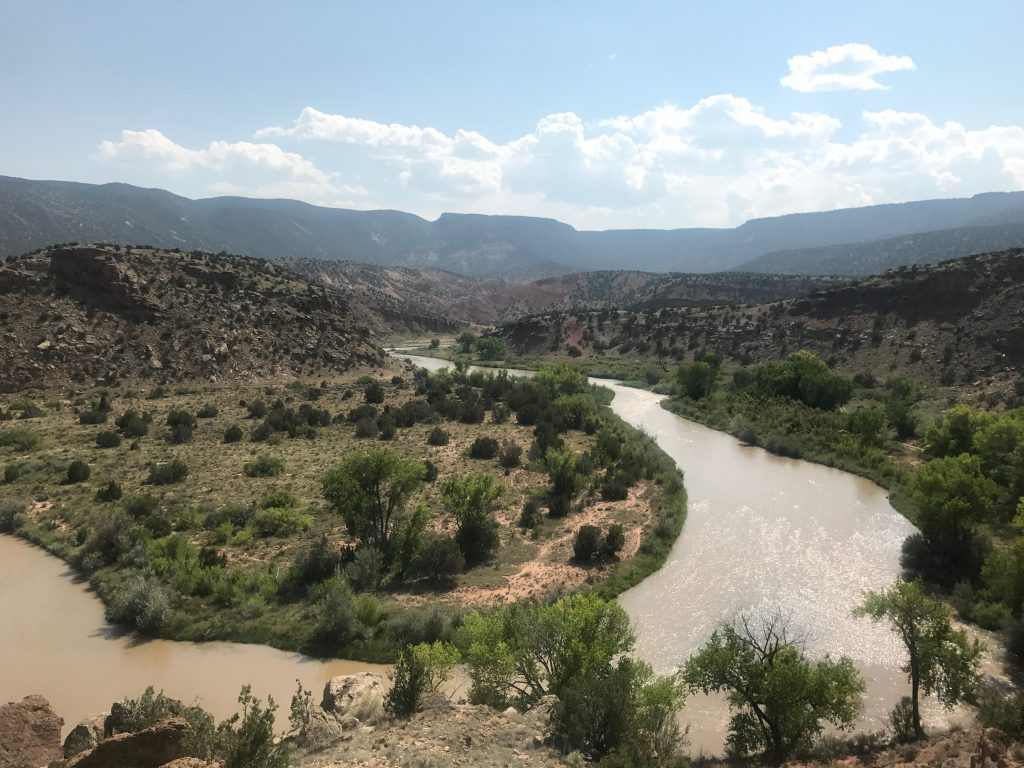 The rejection of my online American ESTA application was mainly down to arrogance and poor planning on my behalf. Pretty much every other British person who I know who has been to the US has passed it without any dramas and were granted the thumbs up confirmation email to enter the USA as a tourist, within 24 hours of applying and paying the small fee of $9.
However, most US-bound Brits haven't been to Iraq, and I was to find out later that this was the main catalyst towards Uncle Sam saying that I wasn't allowed to come and play in his back yard. The ESTA form asks you if you have been to any of the following 7 countries on its current naughty list:
Iraq
Iran (I'll be there this Christmas)
Libya
Yemen
Somalia
Sudan
Syria
Considering the fact that I enjoyed a cheeky long weekend in Erbil in 2014 (sorry, not sorry) and I still had that stamp in my current passport, my hands were tied and I had to tell the truth – resulting in my initial rejection of permission to travel in the United States of America.
Panic set in.
I was due to fly to Las Vegas for the Mayweather vs. McGregor boxing match viewing party at the MGM, on the 25th August and I got rejected on the 19th August. All of my hotels, car rentals and inbound flights around the USA were already booked and I was set to waste a hell of a lot of money, not to mention the sentimental pain of missing the fight.
Disaster!

What To Do When Your ESTA Application Has Been Denied
The very first thing that you should do when your ESTA is rejected is log onto the official ESTA page and check your details thoroughly to see if you made any embarrassing mistakes.
A second application of an ESTA will be automatically denied and you will still have to follow the protocols in this blog piece, but it's good to be prepared for the fuckery ahead of your quest to get this fixed.
Apply Online To These Two Websites
First, get the kettle on and go to this website, which is an official application for a B1/2 American visa (a multiple entry, long-term USA visa). It's completely different to an ESTA and if accepted you will have a huge advantage over all those smug ESTA-accepted folk – but more on that later, let's get you in first.
This bit is a little tricky, as the form that you need to fill in for your B1/2 form is actually called a DS-160 form. You will find this under the subheading; 'Complete the Online Visa Application.'
The photo tool on this website is close to useless, so don't sweat about taking photos yourself for this application – it's not obligatory and the staff at your local embassy take your photo for this process anyway.
Next – Take Out Your Wallet
Sorry to be the bearer of bad news, but you have to pay a whopping $160 for this part, no way of getting around it. Also…this part of the official process is extremely convoluted and you will have to do a bit more work. First, locate the USA embassy in your country, with this approved site here: https://www.usembassy.gov/
One option is calling them up and telling them that you have completed a DS-160 form and that you require an appointment – they will direct you to a site to make the payment, which will then give your appointment date.
The other option (and this is the one that I took, because I had no time to lose) is to physically go to the embassy and chat with staff outside of the embassy. I found an independent agent who helped me with the payment process for $20. You will find these people kicking around embassies and they're good value for money as they do all the hard work for you and inform you of your interview date there and then, with all of the printed documents that you need.
During this process you will receive two appointments at your local US embassy. The first one will be a basic fingerprint scan and you will need to hand in printed out confirmation of your completed application on the first website and also your appointment and payment confirmation from the second website.
Your second appointment will be your interview, where they assess your rejection and you will have to answer a hell of a lot of questions, to determine whether you are able to to travel in the US.
If you want a faster appointment you will only be eligible if you:
. Have a dying relative in the USA
. Have been summoned to court in the USA
. Can prove that you are working with an American company for business purposes
If you don't pass for any of the above then I'm afraid it's just a case of locating your local USA embassy and playing the waiting game until your given interview date.
US Embassy Etiquette

The US is a stickler for authority and rules, so turn up half an hour before your interview, dress smartly and be polite. Don't show up wearing a belt, and don't bring a cell phone either – they are both strictly prohibited in official US embassies. If you ignore this rule it's not a case of just putting it in a locker or having in confiscated until you're done with your interview – you will not be allowed in a USA embassy with a cell phone.
Grab a newspaper and play some oldschool Sudoku or some shit, to feed the boredom beast while you wait.
Make sure you print out as much information as humanly possible to help with your claim. Print out any bookings within the US that you have made, proof of funds in your bank, exit ticket out of the US and even your ESTA rejection form!
You should also bring all of these forms on your trip too in your carry-on luggage; they will come in handy at the point of entry in the airport, as Homeland Security share parallels to a jealous girlfriend who demands to know why the hell you left her on a double blue Whatsapp tick when you were having a Friday night out with the boys.
Short On Time? Ask For an Expedited Visa
If like myself, you are short on time and your proposed US trip is very soon – you need to make this clear from the onset to the person who interviews you in your second interview (the employees in the first interview have no power at all). If accepted, your visa can take anything from 4 days to 2 weeks to get to your local courier service.
I did all of this in Mexico, which is notorious for its terrible postal delivery service. Explaining my plight to the guy at the embassy resulted in me qualifying for an expedited visa. I also met quite a few Mexicans who were granted the same service on the day I went to collect it.
Once you've received your American VISA, you will be eligible for travel in the USA for 10 years (as a Brit) so it actually works out better than the ESTA, which only gives you three years.
The UK and the USA have a diplomatic relationship akin to the couple in The Notebook movie (once they sorted all their other shit out), so I definitely benefited from that. If you're curious to see how many potential years you can get on a B1/B2 for your nationality – visit this webpage here to find out and scroll down to 'Validity Period and Duration of Stay' to find out the expiration date for your multiple entry USA tourist visa.
It was an absolute pain in the arse (no, I refuse to say "ass") to get in the USA, but it was well and truly worth it. They have always been one of the most paranoid countries in the world to get into, alongside Israel and a handful of Arabic/Muslim nations and I genuinely don't see that changing any time soon.
The USA, as I suspected – is a fantastic road trip country, there are an abundance of delicious ethnic restaurants and the food service industry is brilliant. I'm looking forward to going back some day, to teach Americans how to use the word "literally" in the correct context and to inform them that the term "I could care less" means absolutely no sense whatsoever.