In the heart of Eastern Europe, there lies two countries locked together going by the name of 'Czech Republic' and 'Slovakia.' Back in the day, they used to be together as one and named 'Czechoslovakia.'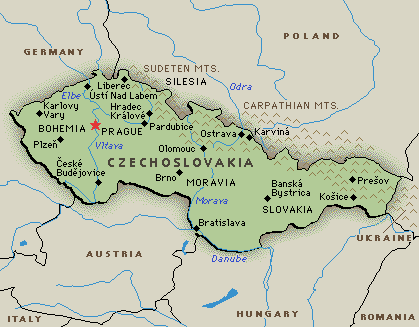 One fateful day in 1993, Czech Republic turned to Slovakia and said; "we need to talk." Slovakia replied with; "it's not you, it's me." Czech Republic told Slovakia she now; "loved him more as a brother, than a lover," and that she felt Slovakia "didn't listen to her feelings" any more, and alas they decided to call it a day.
It's unknown if they had hot and steamy breakup sex, or who kept the "Wham" LP collection!
And as cruel as life can sometimes be, there is generally a winner and a loser after a breakup. One party moves onto bigger and better things, while the other struggles to come to terms with the split that little bit more.
My little mission: To find out the winner and loser of the Czechoslovakia breakup!
Obviously after only a few days in each of the capital cities isn't exactly a fair review, but I thought it'd be interesting to see a little difference while I'm over here. I've only been here 10 minutes and I've had a hooker grab my cock and ask "Do you like me?"
I don't think I can judge it on that, really.
I feel I've maybe been a little harsh on Prague as it's hard to enjoy anywhere when you are ill, not to mention my British counterparts molesting the beautiful place whilst drunk.
And so my next journey on this super-fast euro journey is Bratislava.
Ever been to Bratislava? Know any cool places?